R is for...
Rain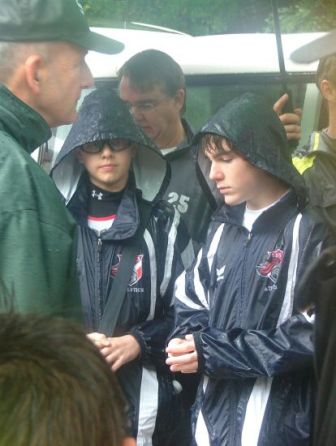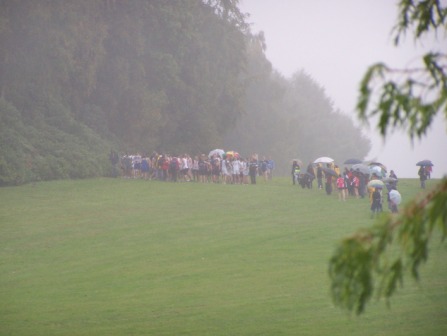 Rain is a given in Belgium! But it really doesn't stop anything from happening at all, and since it never gets too hot or too cold we really liked the climate! Cross country meets were always fun in the rain, so the pictures are both from one meet at Chateau de la Hulpe - it really poured that day! Raincoats and umbrellas are a necessity...
Restaurant Row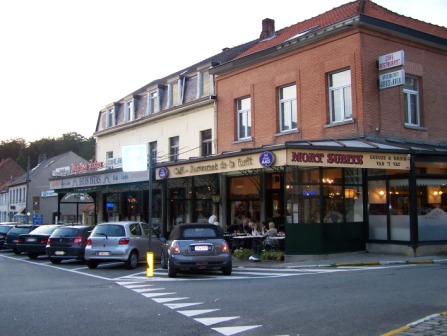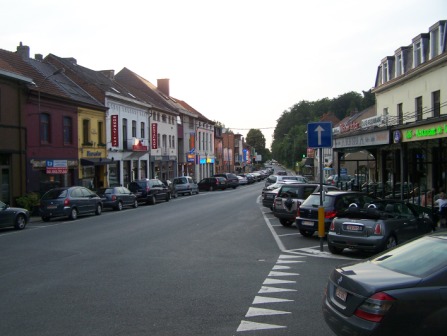 Overijse has an area of Jezus Eik called Restaurant Row - jam packed full of nothing but restaurants. We tried many of them and always found something good to try.
And just off the Grand Place is another row of restaurants - actually several streets of them - targeted mostly at the tourists, but with a few great places to go!
Ring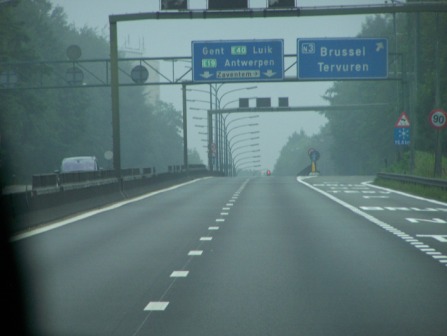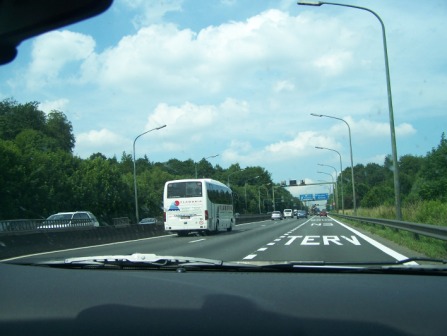 The Ring Road circles Brussels - all the way around in a huge oval! Sonya tried to only drive on it during the off times of day, so these pictures don't show the parking lot that it can be during rush hour (and Amanda was in the car taking pictures!).
Royal Glasshouses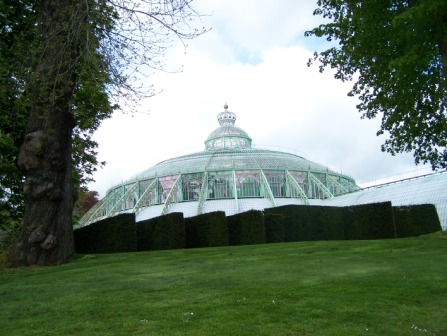 This art nouveau green house belongs to the royal family. They open it for about two weeks each spring for the rest of the people to come see, otherwise it is just for them. Another of King Leopold's buildings, it has 11 greenhouses and houses plants from all over the world including many brought from the Congo. There are 20 full time gardeners to care for all the plants year round! It is actually a leading teaching area in the world as many new hybrids are created here and horticulture students come from everywhere to learn.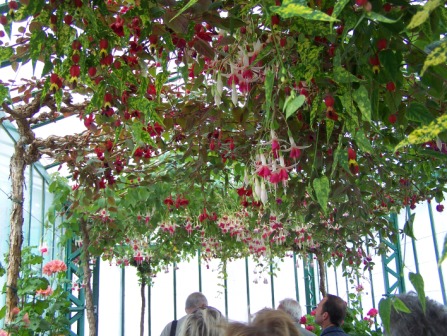 This is just a hallway between greenhouses... nice fuschia!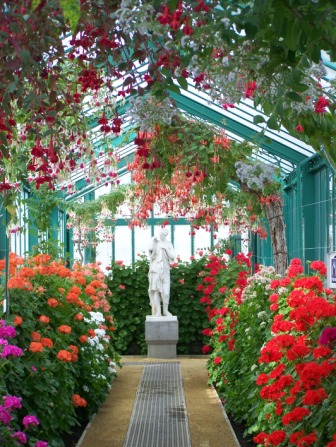 The Diana Room
Roundabouts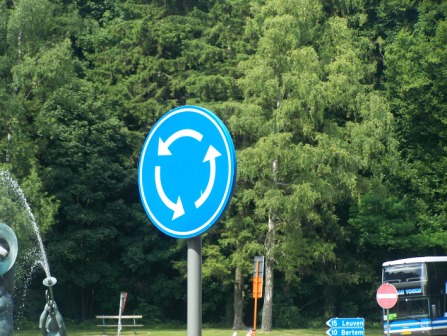 We love roundabouts! What a super traffic flow system they are...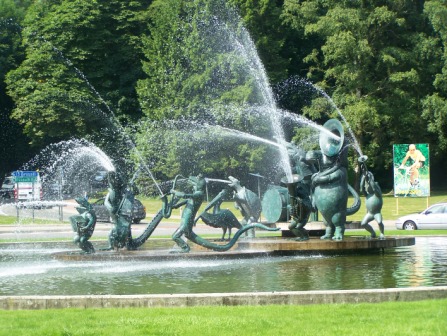 they also allow for some great ideas to come to life in their centers! This band plays in Tervuren.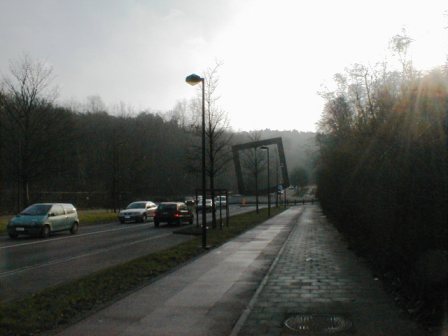 And the "picture frame" roundabout is in Watermael-Boitsfort near the school. One night about a week after Amanda took this picture it was hit by a car that missed the turn and had to be pulled down since it became unstable - everyone was so glad when it was rebuilt!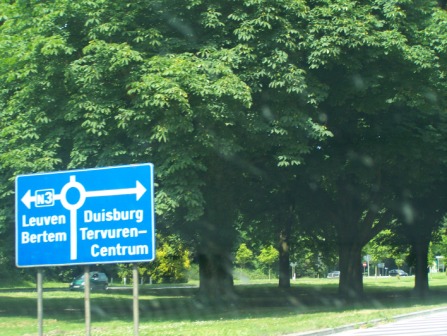 Signs like this one would tell you what was off each exit and how many exits there are.