B is for...
Bastogne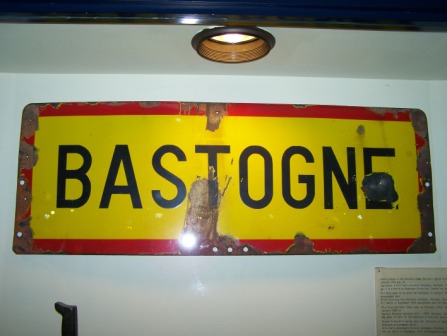 Bastogne is a quaint little town near Luxembourg, most famous for being the US stronghold during the Battle of the Bulge (which is called the Battle of the Ardennes locally) - this town, as well as all of Belgium, still holds a special place in it's heart for the Allies and the efforts made to free Belgium from the grips of the Nazis during WWII. We visited the museum here, all dedicated to the American forces who held on to save this city and those beyond it during that turning point in the war.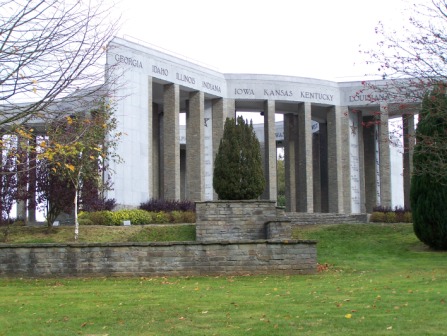 This memorial stands in a field just outside town - the people truly are appreciative of all that was done for them!
Beer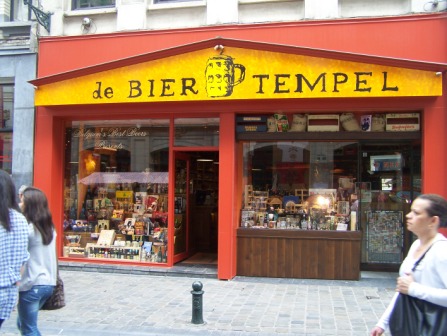 And the people of Belgium love their beer! Making over 400 kinds here in this small little country, it comes close to being a national passtime.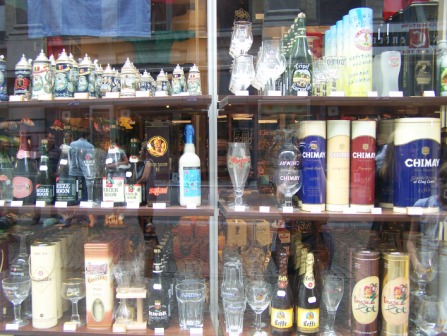 Most of the beers have their own glass as well - styled to make the most of the kind of beer it is! Above is a shop downtown - more touristy and selling all the glasses too.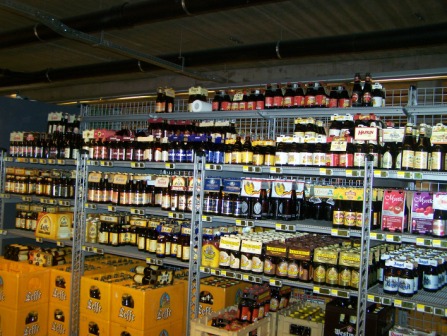 And here is a typical beer aisle in the grocery store! This is only one small part of it - the beer and wine section of the grocery store would rival the size of the produce section in most American stores (although their produce section is huge too!)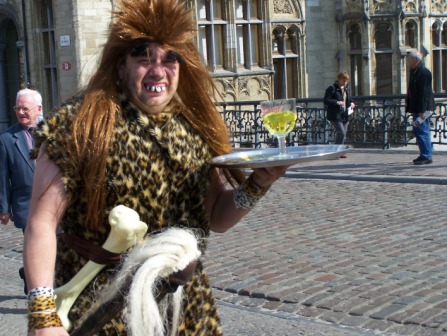 And one day when we were in Ghent, we saw this beer race going on - many costumed people were racing through the streets trying to keep their glass from spilling...
Beersel Castle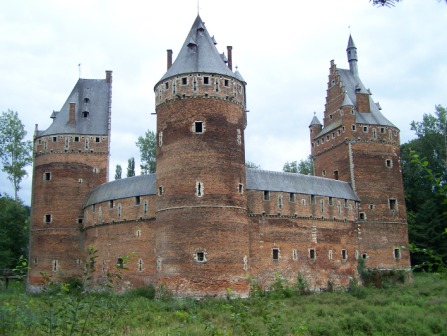 A thirteenth century stronghold, this defensive castle sits on the south west side of Brussels and was one of the outposts to defend the city for many, many years. We loved to visit and explore the castles!
Beggars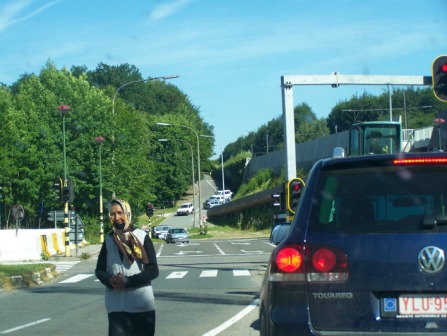 Beggars make a living on street corners and in front of shops - this lady was a standard site on this corner! Most times she was just quietly nodding her head at each driver asking for a donation, some times she had small bunches of flowers to give in return. We always wondered why she and all the others didn't just get a job since they were at the same spot every day, day after day, and from what we saw didn't get that many offers of donations...
Bikes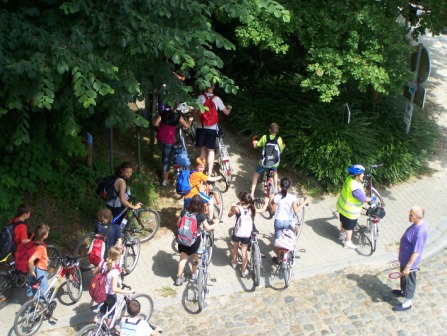 While not as big as they are in the Netherlands, bikes are still big in Belgium! This group was about to head into the Arboretum (they are below our hotel window in Jesus Eik, where we stayed our last two weeks living here) for a ride. Bike paths are everywhere as well!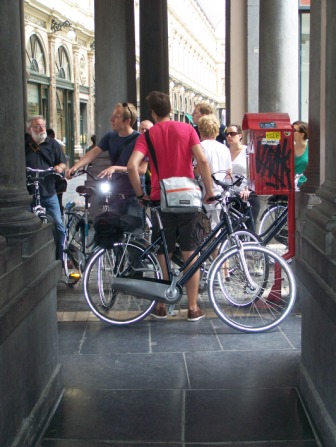 These guys are downtown just off the Grand Place - during our last couple of weeks we were on a search for things for this "book" and bikes was something we were on the look out for wherever we went. What we didn't expect to see...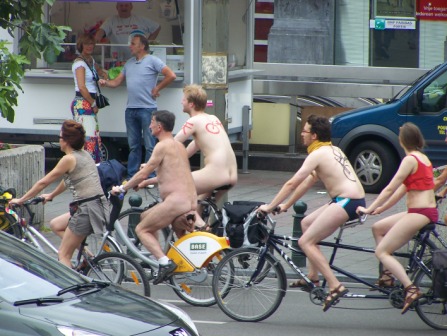 Was a naked bicycle parade! Our very last day in Belgium we went downtown to see the sites and eat the food one last time. After a full morning of going around, we sat on the steps of the Bourse (the stock exchange building) to decide where to go next. We were watching people and cars and taking pictures for this when we saw a police car coming down the street with about 75 naked people on bikes trailing behind! It was an organized protest of carbon dioxide emissions, escorted and sanctioned by the state. BTW, the bike with the yellow and white wheel cover is a rental bike that you can pick up on many corners in town and return to any one of those corners when you are done... Wonder how often they clean the seats...
We decided this would likely be the last time we saw something like this in a long time, figuring you can't really get state approval for something like this in the USA!
Bouillon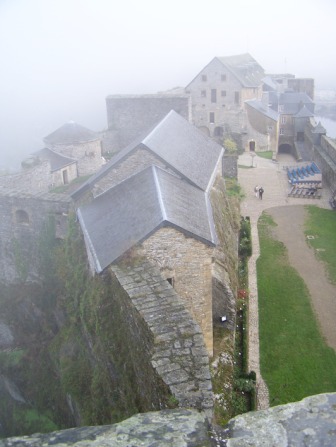 After visiting many castles, we went to Bouillon to see Godrey's home from just before the Crusades - we decided that this castle is the one that actually fits the picture we have in our minds of what a medieval castle is! With keeps and dungeons and torture chambers, this one was fantastic!
Breendonk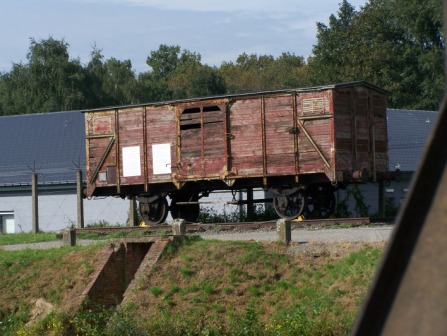 Belgium's Nazi concentration camp... Enough said.
Brugge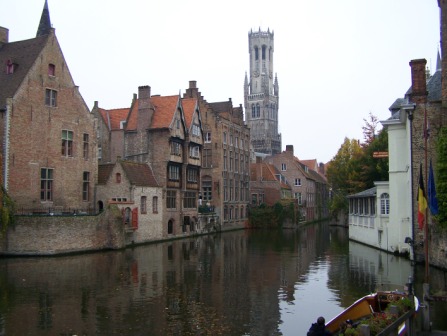 Brugge - canals, swans, belfry, a Michelangelo, lace, chocolate - a great city in Belgium!