C is for...
Caprese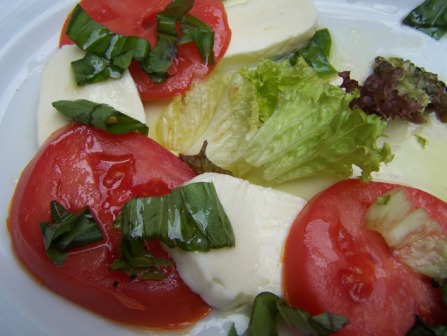 This salad is Sonya's favorite! Yes, it's really Italian, but you can get it all over Europe and it is fantastic! The particular one was part of Sonya's last dinner in Brussels before we flew out the next morning...
Chateaus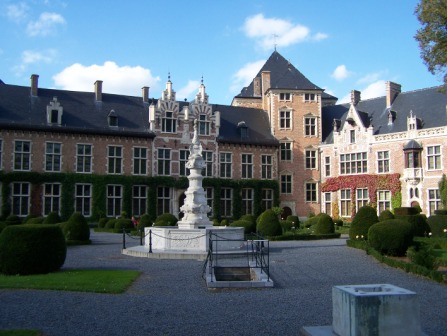 The French word for castle is Chateau - and there are plenty of them! Above is Gaasbeek, located on the west side of Brussels - an elegantly restored chateau that was used as a residence.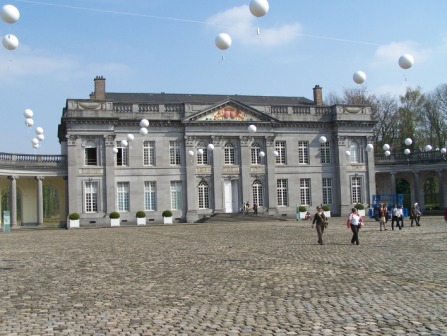 Chateau de Seneffe to the south of Brussels - this one has magnificent hardwood floors throughout that are just amazing!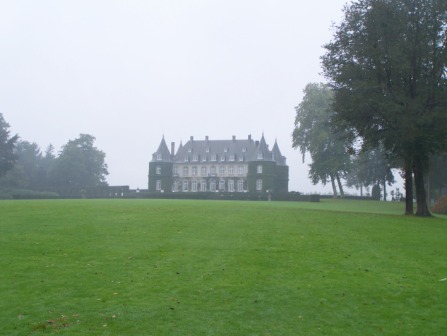 Chateau de la Hulpe - to the east of Brussels and not far from our house. Our rival international school holds cross country meets on the grounds of this chateau each fall so we have been here several times!
Chinese Pavilion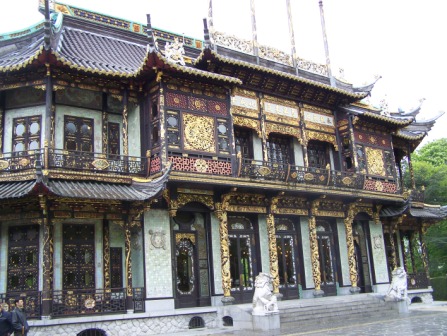 So what's a Chinese Pavilion doing in Brussels? It was all part of King Leopold's plan to bring the world to Brussels - he envisioned bringing architecture and more from all over the world to Brussels but didn't get far before he died. This is one of the few buildings he managed to get completed before war and death brought his plan to a conclusion.
Chocolate!!!!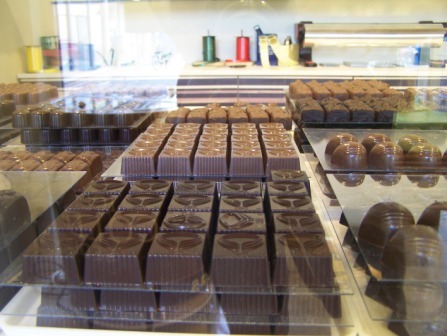 Nothing says Belgium like chocolate! One of our favorite treats during our time here, chocolate made in Belgium can not be rivaled. Above is the inside of our favorite Leonidas shop in Overijse.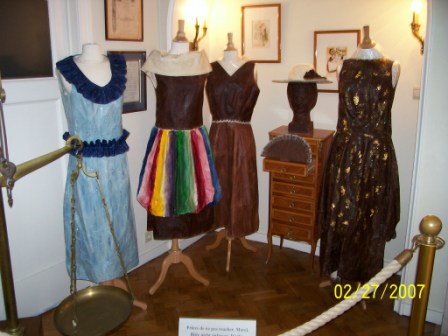 These dresses are in the chocolate museum in downtown Brussels - and yes, they are completely made of chocolate as are the fan and hat (and the head it sits on as well)!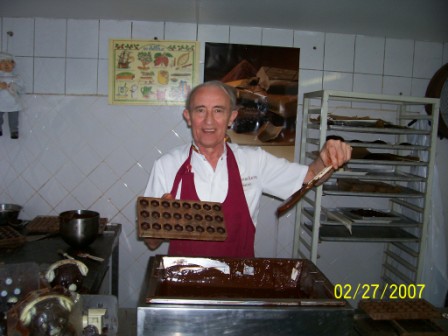 This chocolatier is also at the museum in downtown Brussels, making chocolates and telling stories and offering samples - he told us he is a 4th generation chocolate maker and he is quite good!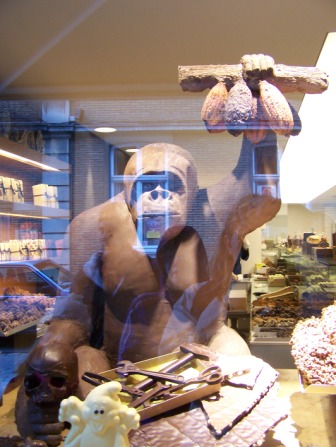 The chocolate ape, tools, and Halloween treats were in a shop window in Brugge when we went there one fall day - there were other more exotic designs as well...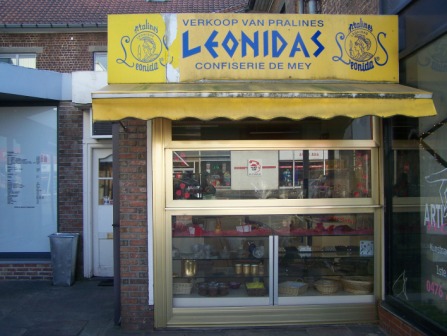 This is our Leonidas shop, the one we always went to when we needed a chocolate fix.
Cinquantenaire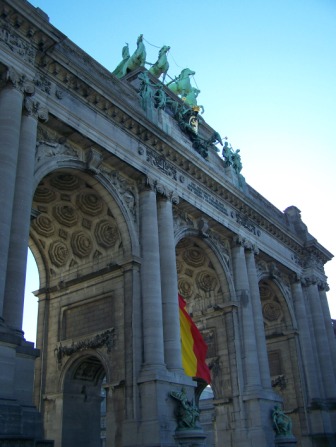 Another of Leopold's building projects, the Cinquantenaire Arch and park in Brussels are beautiful and the view from the top is amazing on a clear day!
Cobblestones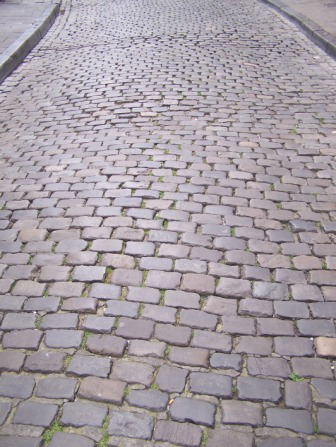 Cobblestone streets - quaint and very bumpy! Yes, this is a real street downtown that cars do drive on and yes it is as skinny as it looks!
Congo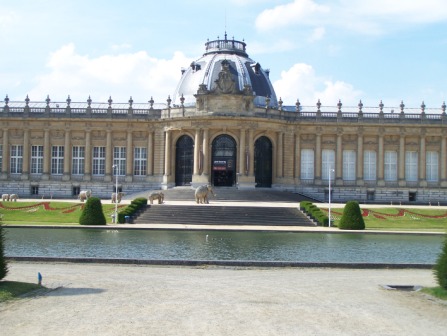 Yet another of Leopold's acquisitions - the Congo. This is a museum dedicated to Belgium's overseeing of the Congo as it's colony. It was originally built to honor how wonderful it was for the Congo to have Belgium there, but has recently started showing both sides of the story!
Crepes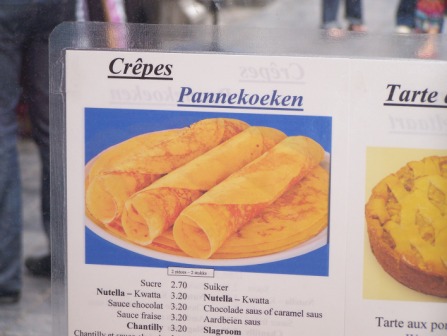 Crepes are a wonderful treat (not as good as chocolate though!) that you can get filled with many different things - sugar, nutella, chocolate sauce, strawberry sauce, whipped cream are all on the menu here!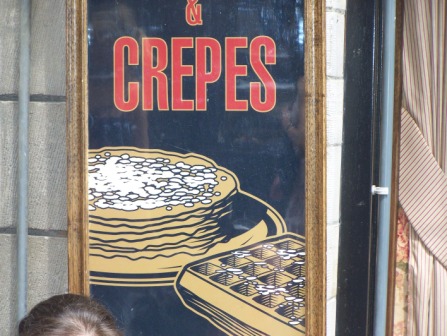 Alex learned to make crepes in French class so we can still enjoy this treat as it should be made as he is an amazing crepe chef!!