Spirit Lake, Idaho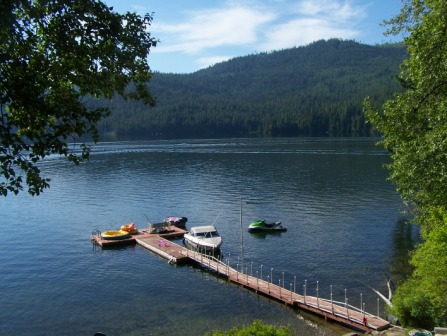 A friend of Scott and Pam graciously invited Sonya and Curt to join them and some other friends for several days at their cabin in Spirit Lake, Idaho.
We flew out and enjoyed a much needed time of relaxation!
Above is the view from the cabin deck... Curt went fishing with Bob in that boat and Sonya spent time on the deck with Scott and Pam and the others, mostly reading and talking. Very nice!
Bob and Tammy's cabin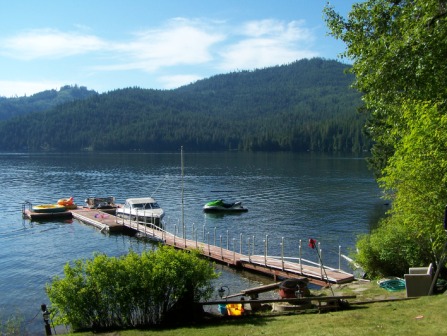 The lake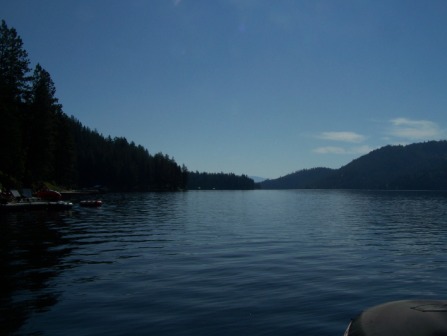 Views from the dock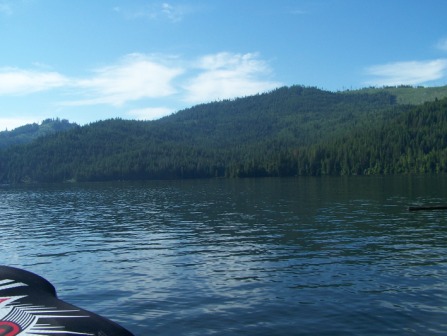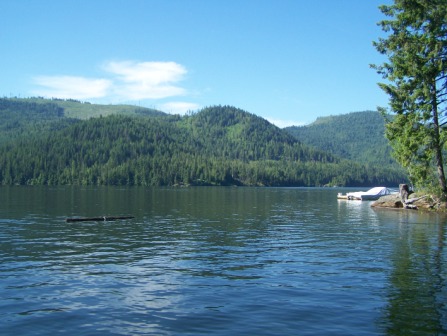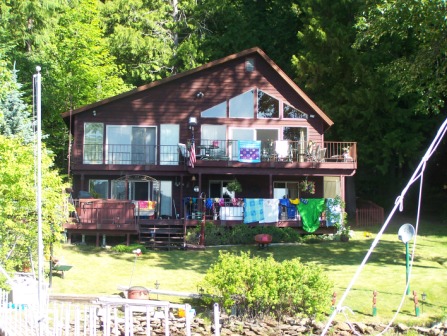 The cabin from the dock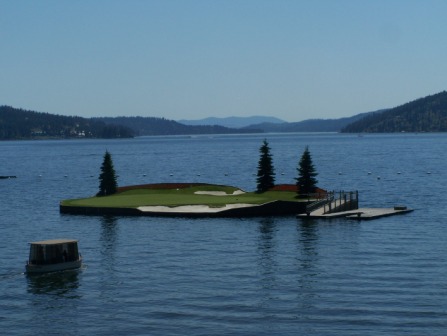 Curt and Sonya and Scott and Pam also went into Cour d'Alene for a day - the girls went to the spa and the boys played golf.
This is the floating island green at the course at the resort there.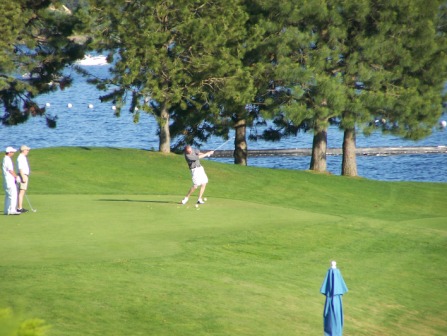 Scott tees off to the floating island green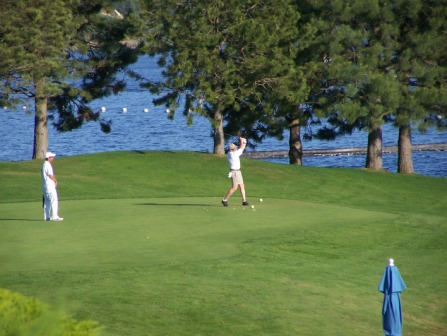 And so does Curt!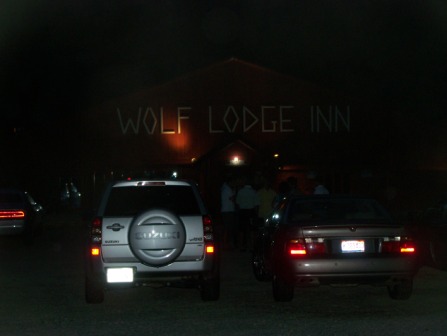 And we all met one night for dinner at the Wolf Lodge.
A great time of fun, friends, and relaxation!