Openluchtmuseum Atlantikwall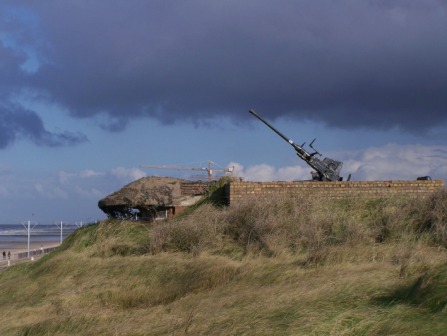 Our final stop on our trip takes us the the Atlantic Wall Open Air Museum right on the coast (also just across the dune from Walraversijde Archaeology Museum). The day was a little cold and the wind was up, but there was no rain, despite what that cloud looks like, so we had a great time exploring the trenches and bunkers.
The Atlantic Wall was built by the German Navy - the entire thing stretched from Norway down into Spain by the end of WWII and it is along the stretch in Normandy, France where the US forces invaded on DDay to put an end to World War II. This stretch we saw, called the Aachen battery and built starting in 1915, was designed to protect the port of Oostende and defend it from landings by the Allied Forces. In 1941 the Saltzwedel Neu battery was added to the Aachen battery to increase it's capabilities and defenses. There is quite a lot of it all left to see - artillery pieces, munitions depot, observation posts, a large control room, the hospital bunker, the sleeping quarters, the repair shop, the beach defenses. So we took our time and wandered through all the trenches and into each bunker (we still had those listening devises to fill us in on each stop).
One thing we learned from Casey, which she learned on her trip to the coast last spring, is that the tide comes in very quickly here. It only takes about 10 minutes for the beach to disappear!
Come along with us and see some of this amazing history...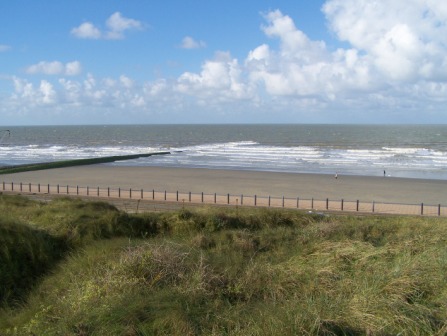 The tide is still out in this one!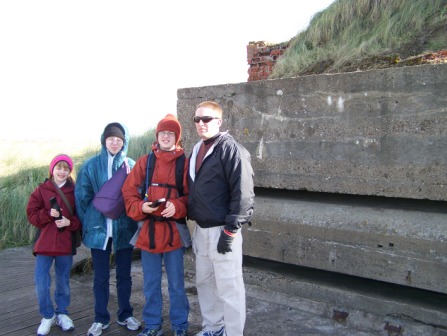 The lowers slit behind the family is the viewing slot from inside the bunker...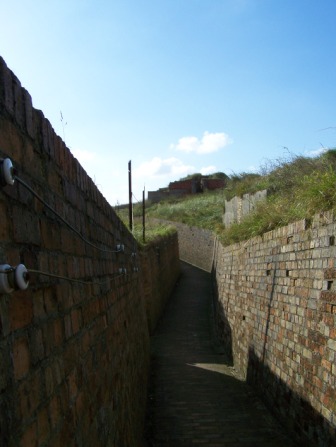 The trenches are very well built!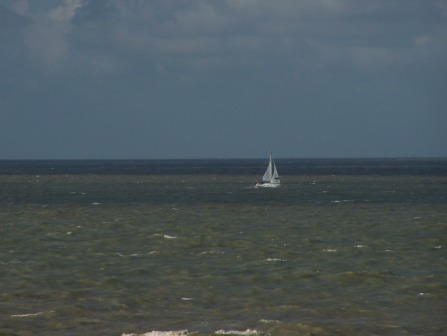 Pretty sailboat passing by...
German soldiers hard at work in a bunker.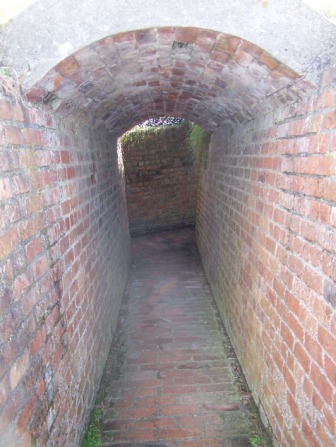 Some of the trenches are covered.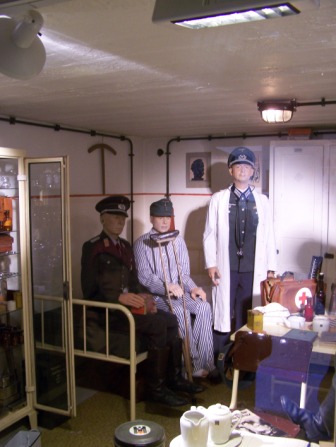 The hospital bunker.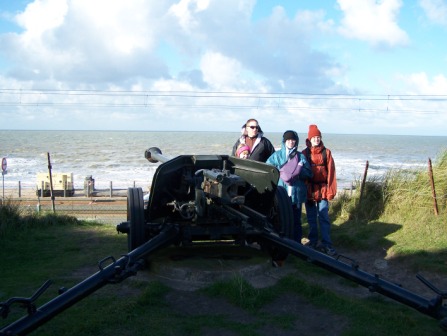 Casey, Curt, Amanda, Alex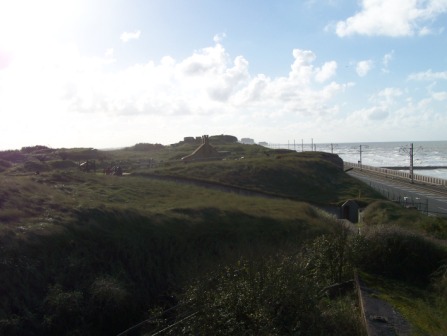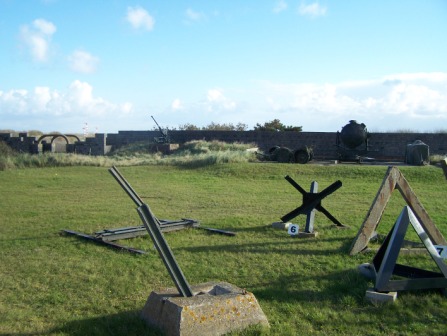 These are some of the beach defenses that would be set up during low tide to be underwater during high tide - the Germans expected an Allied invasion to come at high tide and had put many of these along the coasts, but we invaded at low tide instead so were able to miss all these defenses!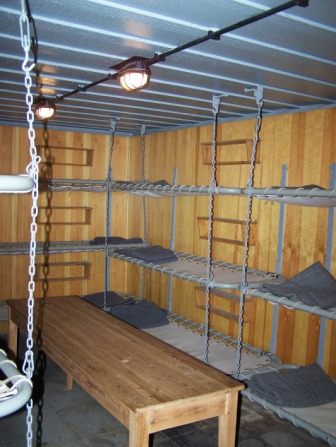 Fifteen men slept here - each got a bunk and two shelves...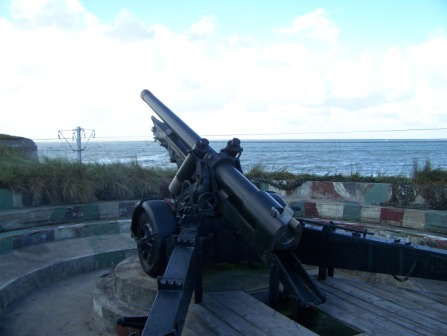 That's the end of our trip - we had a great time and then headed home to relax a few more days before school and work started again!