Christmas 2006
Christmas time - one of our favorite times of year! We stayed at our house for the holidays and made it very fun! We started with a trip downtown on the 22nd - we wanted to see the sites, the Christmas market, and go to the English-language bookstore to spend Christmas money! Sonya and the kids took the metro and then walked around to see everything. We saw the tree in the Grand Place, the crèche in the Grand Place, the Mannekin Pis dressed up like Santa, and at frites (gluten free ones - Casey's first!) at the market. We stopped at a shop and bought specaloos - a traditional Belgian treat that is like a gingerbread cookie. We also got those books!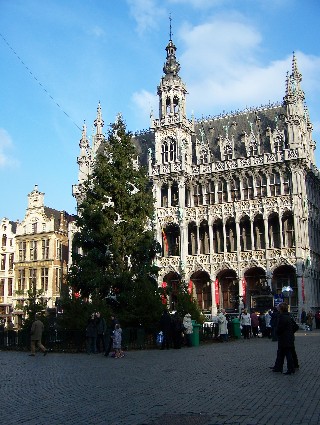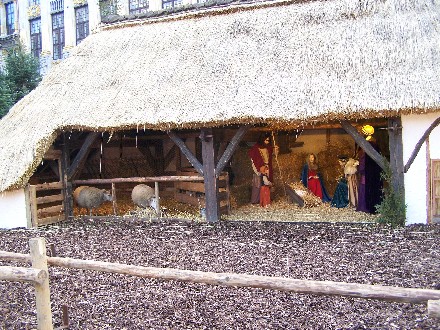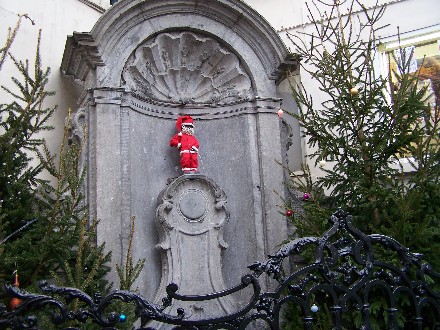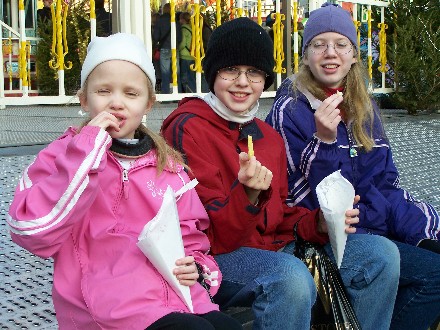 We spent quite a bit of time making cookies, pies, noodles, and all the traditional foods. Then on Christmas Eve we followed our usual plan and put out cookies and milk for Santa and water and carrots for the reindeer, then we sat down to read our favorite Christmas stories - How the Grinch Stole Christmas, The True Story of Christmas, and 'Twas the Night Before Christmas. Then it's off to bed so Santa can come!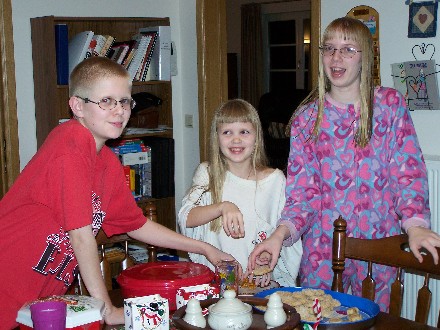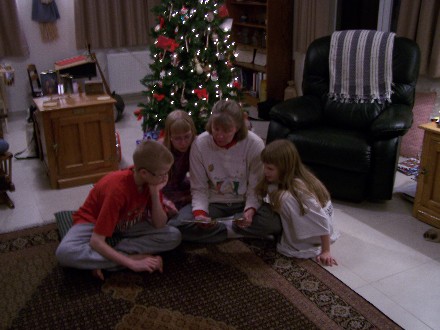 Then finally it is Christmas morning! The kids always open their gifts from Santa first. Casey got her American Girl Doll Molly that she wanted so badly. Alex got a video game with 5 games from the 1980's on it (pac-man, etc..). Amanda got what she really wanted - a battery charger and a bunch of rechargeable batteries! Looks like Curt is enjoying Alex's new toy as well! AND - Casey got to eat her first ever complete with crust pumpkin pie!! We found a special gluten free flour that we can use to make anything from a standard recipe, so we tried it with most of the holiday foods, including the pie. As you can see, she is very happy about this!