6th Grade Olympics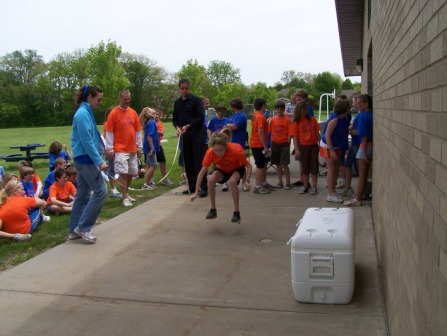 Lettie Brown 6th Grade Olympics - the Athenians versus the Spartans!
Casey did very well in the broad jump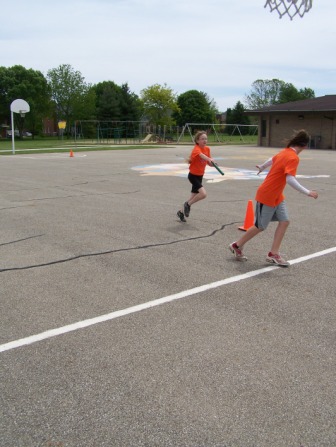 In the relay, Casey hands off to Chandler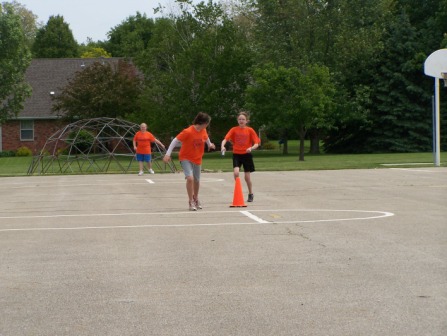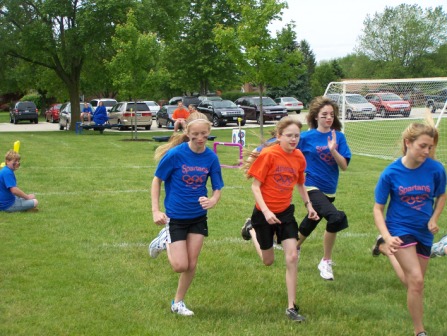 And in the marathon, Casey the Athenian is surrounded by Spartans...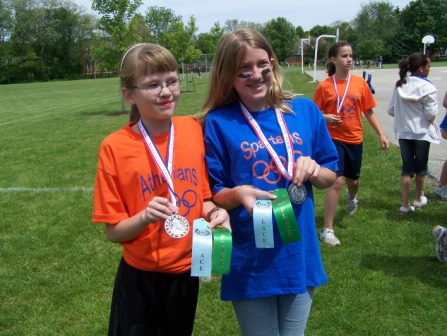 Casey and her friend Sarah earned the same 3 medals/ribbons, but in different events.
A fun day for everyone!