Amanda is 18!
Our Christmas baby is all grown up!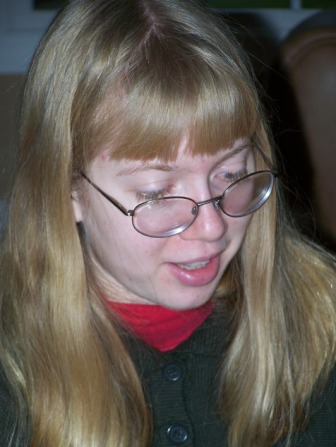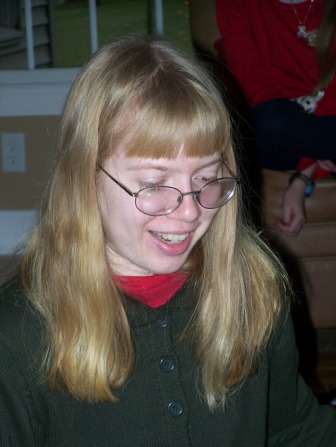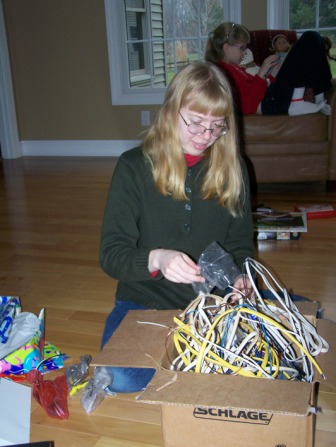 Amanda got a box of "garbage" - a whole box full of things the builders were going to toss but she would love to have!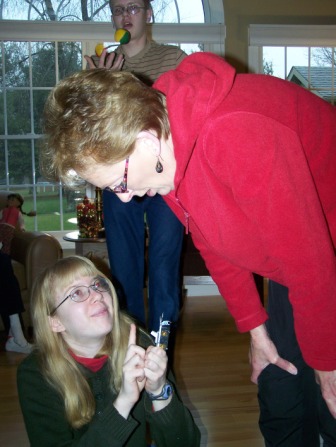 She shows Grandma Judi her new light switch!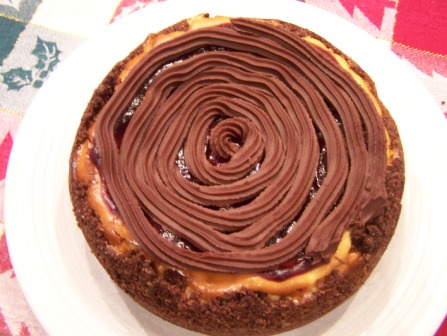 Chocolate Raspberry Truffle Cheesecake! Mmmmm!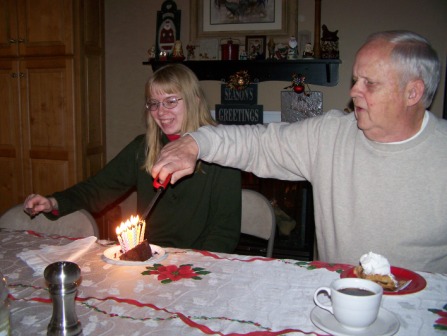 Grandpa Don lights the candles for Amanda - that's a lot of candles on one piece of cheesecake!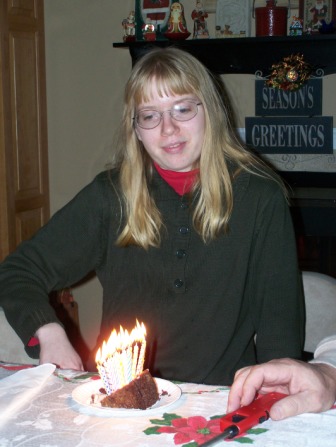 Happy Birthday to you!
And she gets them all in one blow!
Happy Birthday, Amanda!