Thanksgiving Break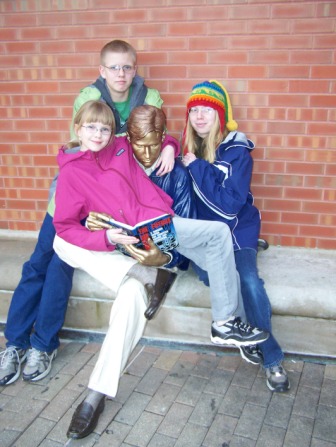 For Thanksgiving Break, Sonya and Casey and Alex drove over to pick Amanda up from U of I. We stopped to see Granger Bob outside the Engineering Library when we took a tour around campus. We also picked up Keun Hong - a friend of Amanda's from ISB who is also at Illinois - since he needed a place to go for the break.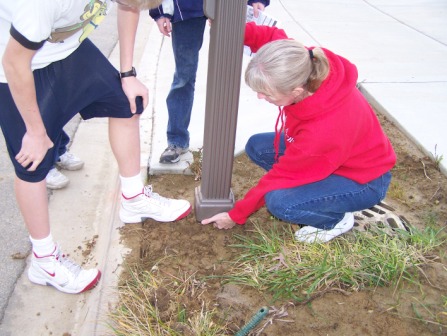 We did several home improvement projects with the kids - the first being to put in our mailbox!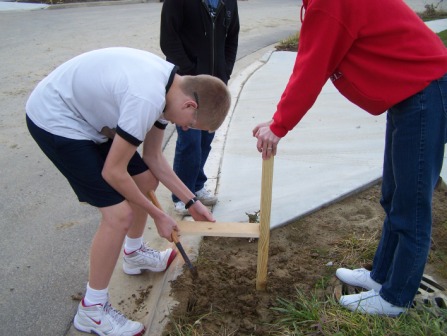 Casey acted as photographer while the rest of us worked on putting the stake in the ground.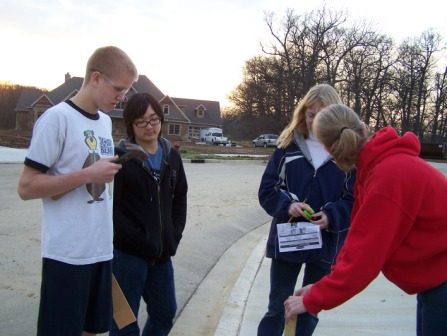 Alex, Keun Hong, Amanda, Sonya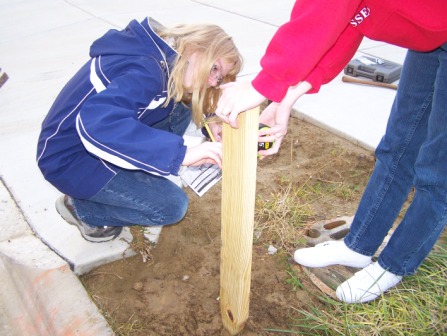 Amanda takes some measurements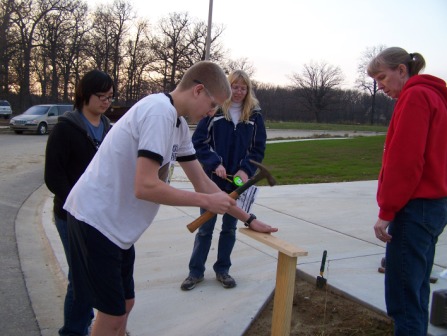 Alex works on hammering the stake in while Keun Hong, Amanda, and Sonya supervise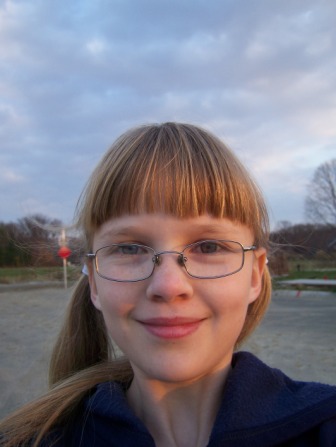 Self portrait of Casey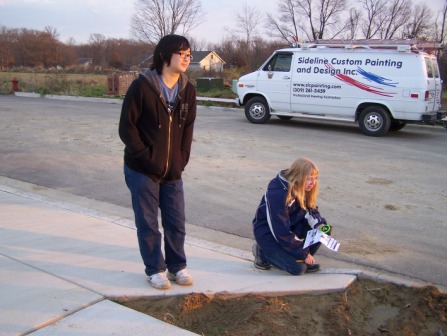 Keun Hong and Amanda - not sure what they are watching??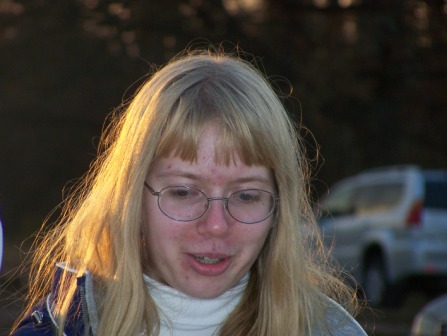 Amanda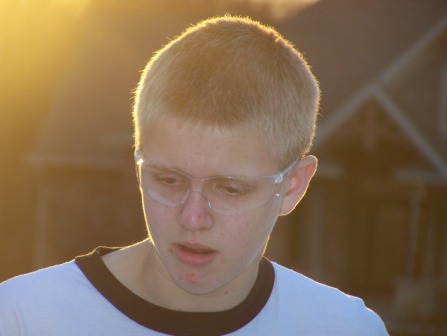 Alex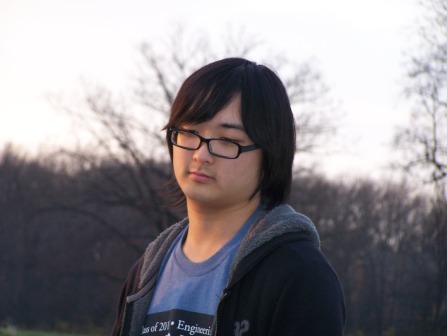 Keun Hong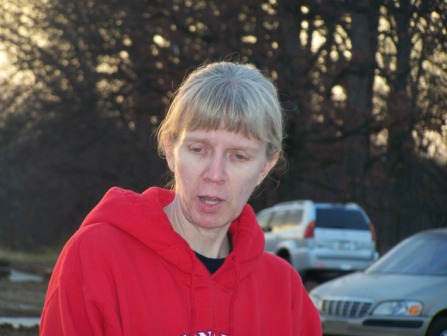 Sonya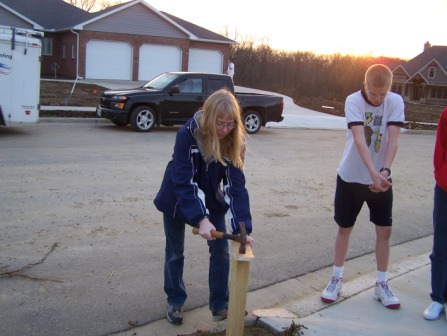 Amanda goes to work on hammering the stake in - it took us a while!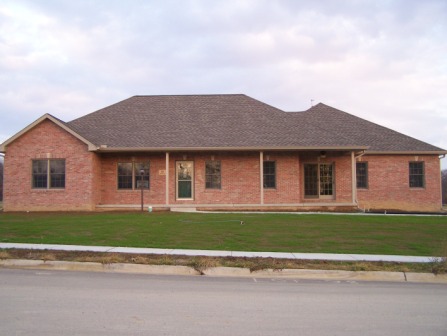 Casey got bored and started taking pictures of other things, so here's the front of our house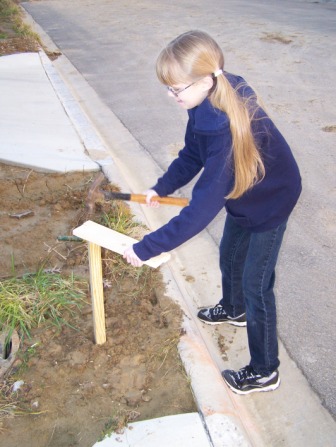 Casey gets a turn with the stake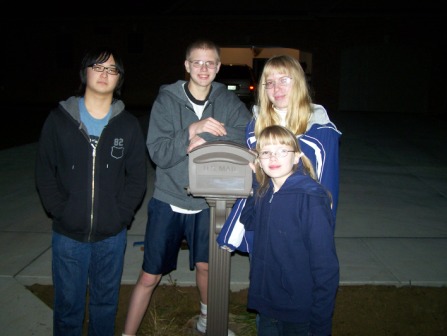 And we finally finish - now we can get mail at home!
Keun Hong, Alex, Amanda, and Casey pose with the finished mailbox.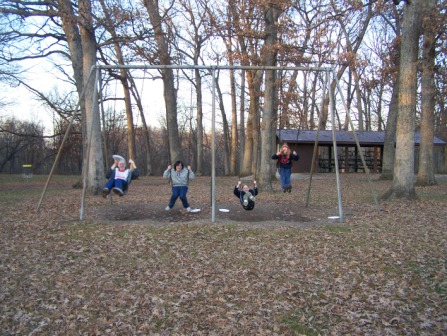 We spent one day at the park, playing disc golf and on the swings!
Alex, Keun Hong, Casey, Amanda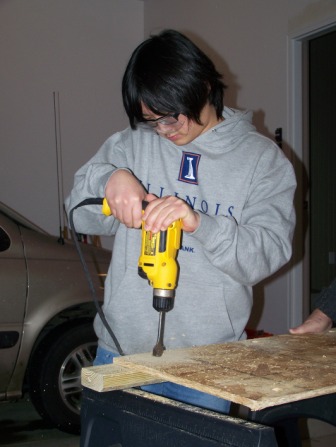 Another project was to build the shelves for our home network devices, so we put Keun Hong and Amanda to work on that.
Keun Hong had not ever used power tools before so he was pretty excited to try this all out!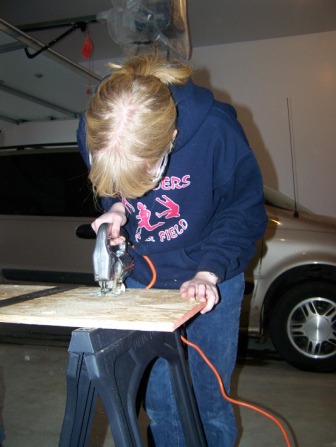 Amanda hard at work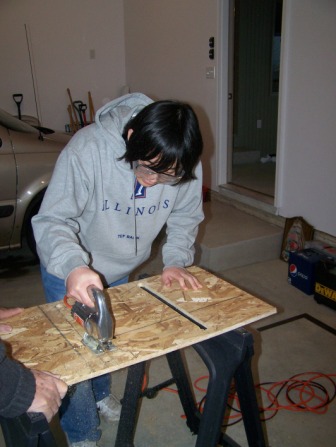 Keun Hong tries the saw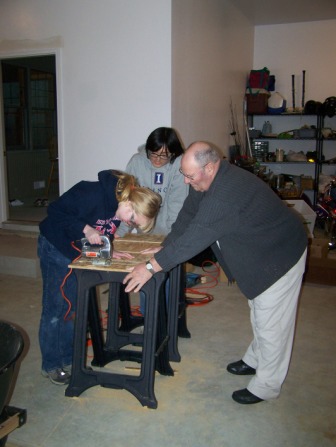 Amanda, Keun Hong, and Chester working - Grandma Shirley and Chester came up for a day while the kids were home.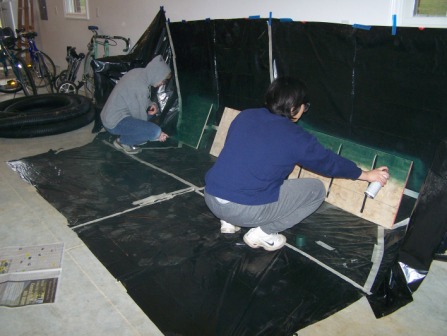 Next step was painting the pieces of the shelves - first they wanted to use glow in the dark paint, but that didn't work too well. They picked dark green then and got to work.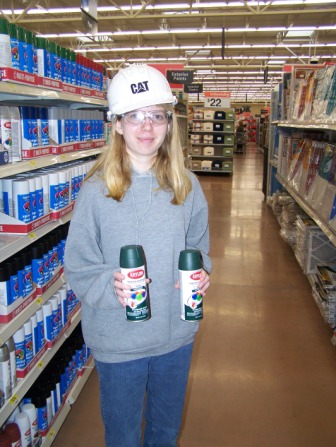 We needed more paint and Amanda wanted to try for a "People of Walmart" look...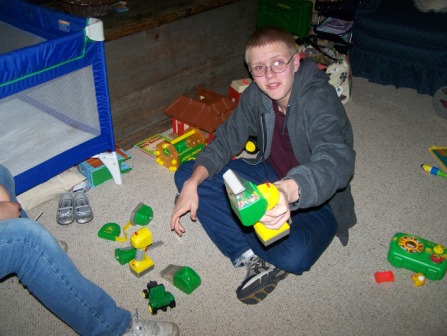 For the actual Thanksgiving holiday, we all drove down to Springfield for Thanksgiving celebrations at the Harbauer's and at Aunt Joyce's. We didn't take any pictures over those days except this one of Alex playing with the little kid toys at Joyce's. Keun Hong thoroughly enjoyed all the food!