Jacksonville Community Run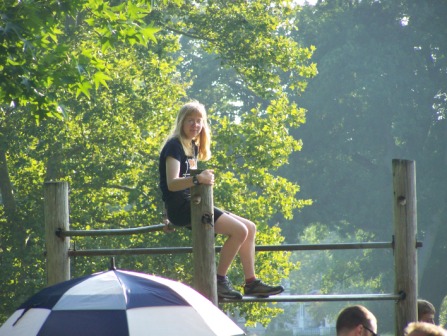 Each summer, Jacksonville hosts a community 3 mile run. This year Alex decided he would like to run in it, so we went down for the weekend.
Amanda found a great place to watch the race.
Alex at the start - white tshirt at front left.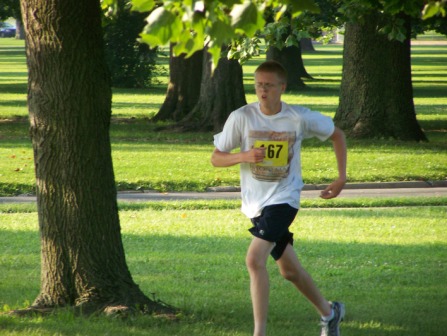 Alex at one mile...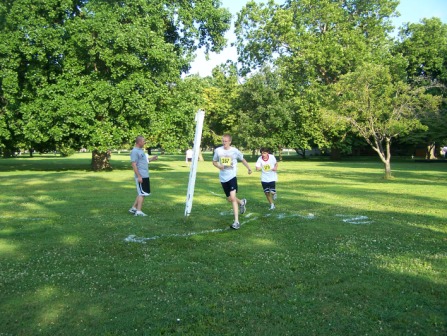 Alex at two miles...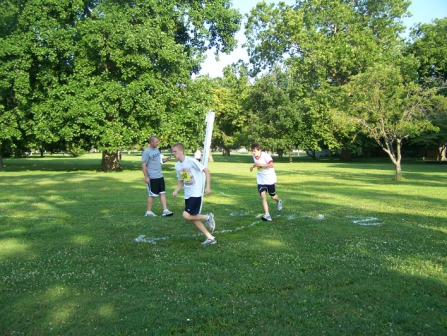 And Alex comes in to the finish.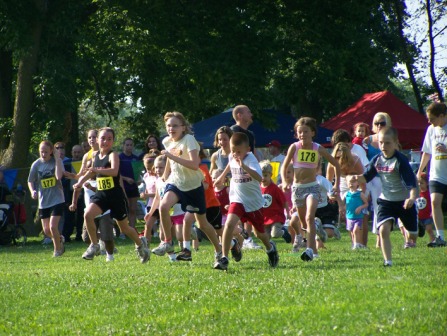 After that race they held a fun run for the younger kids - Casey decided to give it a try (yellow shirt, front middle)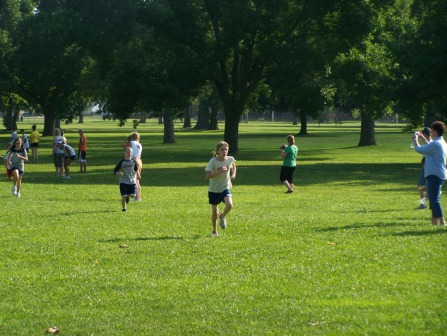 Casey coming back toward the finish.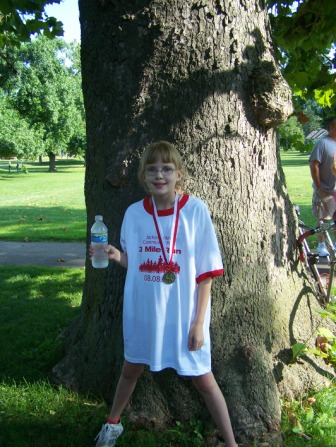 Casey gets a new dress and a medal for taking part in the run.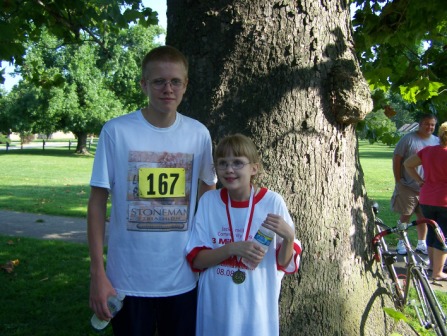 Alex and Casey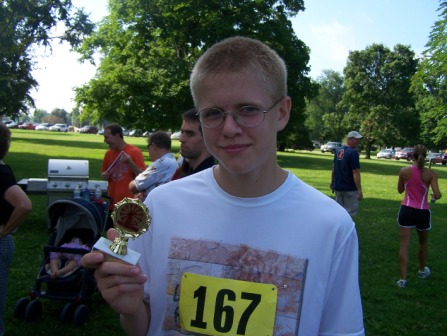 And Alex takes home 1st place in the 14 and under age group!