Stoneman Sprint Triathlon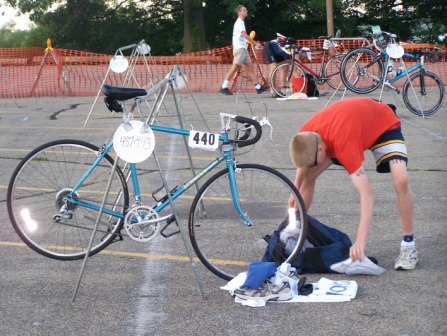 Alex's first ever triathlon! The Stoneman Sprint is 500 yards swim, 12 mile bike ride, followed by a 3.1 mile run - we know his running is awesome but after doing the swim and bike we will see!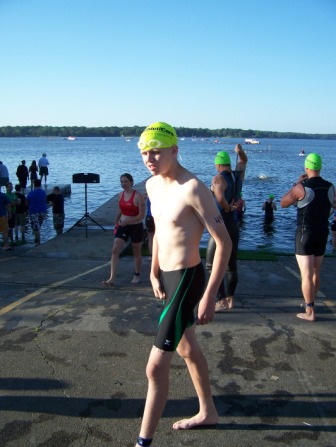 Alex is ready to get started - it's a beautiful day in Springfield
The water is a bit cold though, so Alex gets in to get used to it before the swim starts.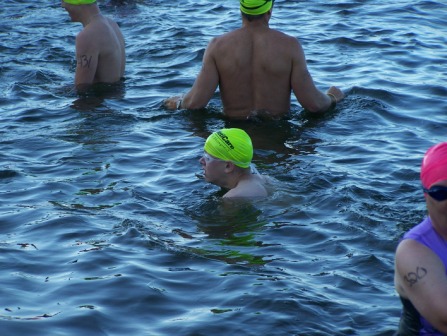 In a little more...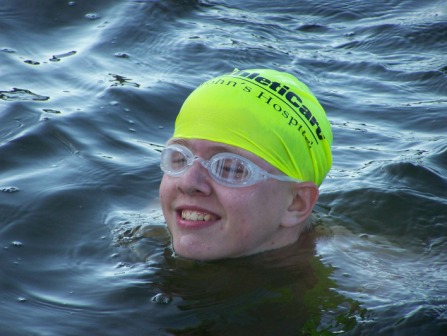 And all the way down into the chilly water - looks like he's ready!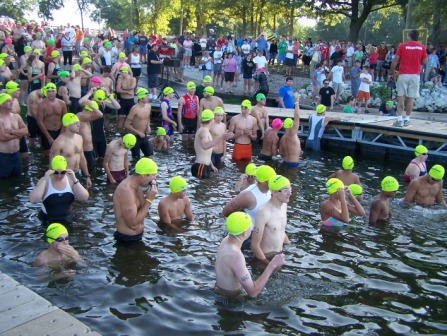 The race is about to start - Alex is right here in the front and center of the picture...
And they are off!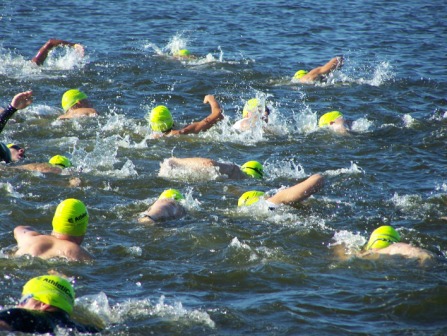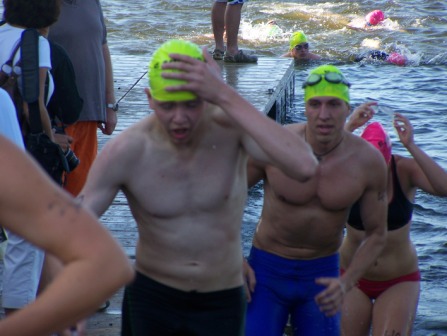 And just that fast they are back! OK, not quite that fast - Alex did the swim in 15:08 (it was harder than he thought it would be!)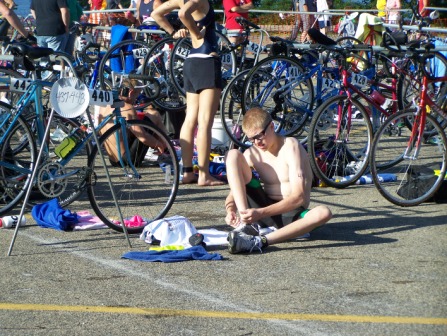 Transition time - getting ready to ride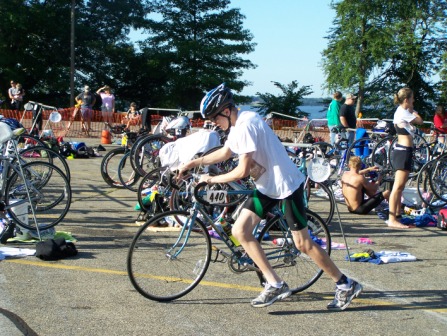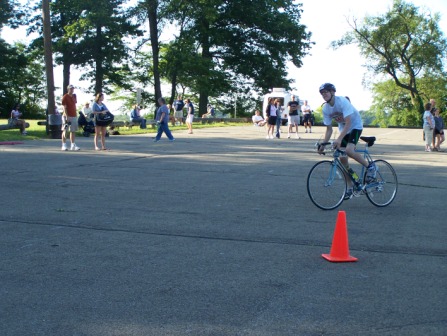 Out of transition and off to ride the 12 miles...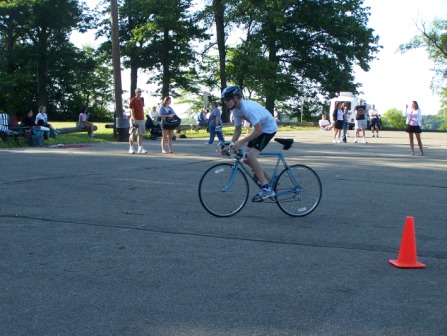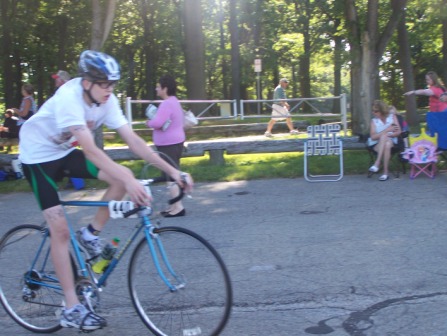 And now he is back - he had some trouble with his bike and couldn't switch gears. His time was 41:16 for the ride today.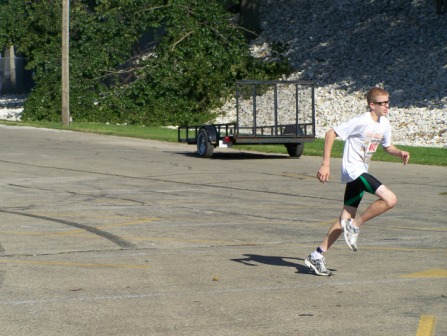 And now he is ready to run - can't believe how much energy he still seems to have after already doing the swim and bike!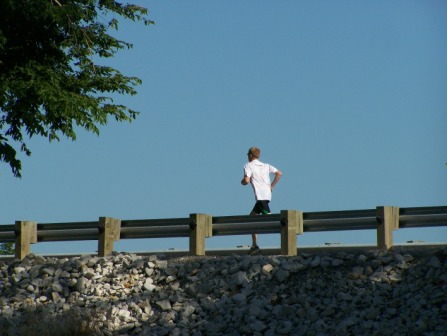 Heading out over the bridge... love this picture of Alex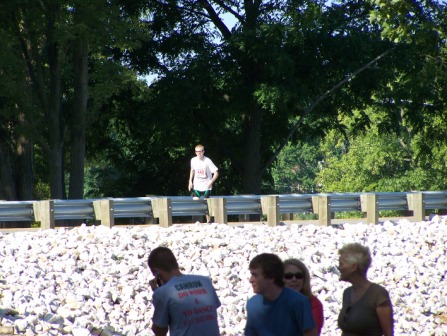 And coming back in from the run - his time was 23:25, and that includes a 2-3 stop for a cramp...
On to the finish! Overall Alex finished in 108th place out of 221 competitors (with a time of 1 hour 22 minutes 24 seconds). Not bad at all for his first experience doing one of these!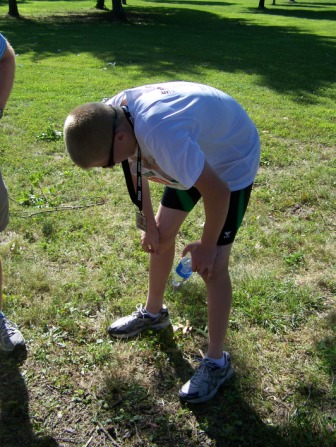 Time for water and rest...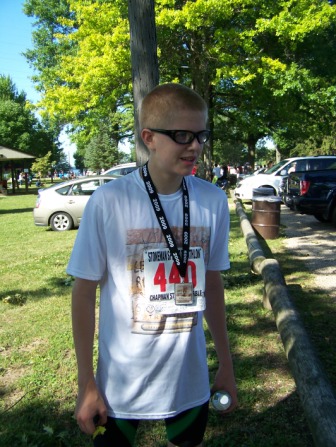 It didn't take him very long at all to recover...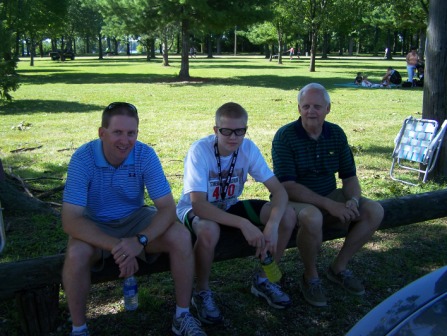 Curt, Alex, and Don - 3 generations of Stowers men!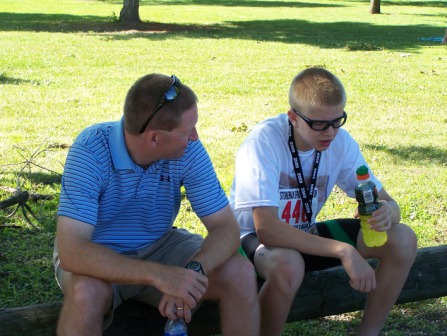 Father and Son talk...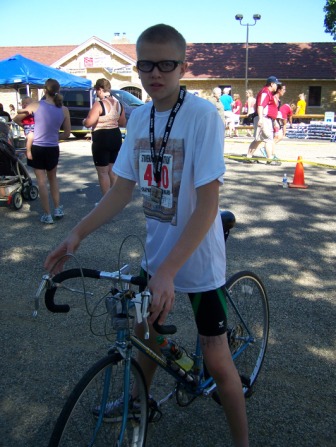 And now Alex is ready to load up his stuff and go get some food!
Super job Buddy!