Around Brussels
Waterloo to Overijse
As our time in Brussels comes towards it's end, we decide we must take pictures of things that are just the common sites we see as we go about our day to day lives - Amanda went to the last day of scrapbooking with Sonya and on the way home from the club in Waterloo to our house in Overijse we took these pictures...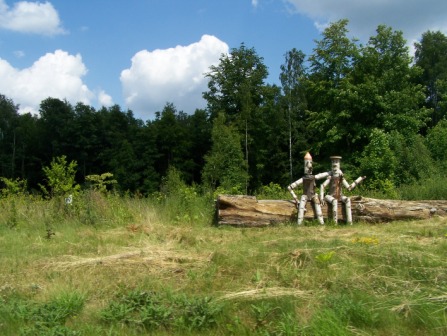 These two handsome fellows sit along side the Chausee de Waterloo / Waterloosesteenweg near the women's club - Amanda was able to capture this shot of them while Sonya was driving down the road. What a cute couple they are!
And the Belgian Stonehenge sits just off the side of Avenue Dubois / Duboislaan between the club and the ring road. We drove past it many times, Alex ran past it in cross country practices several times as well, but we only stopped this one time.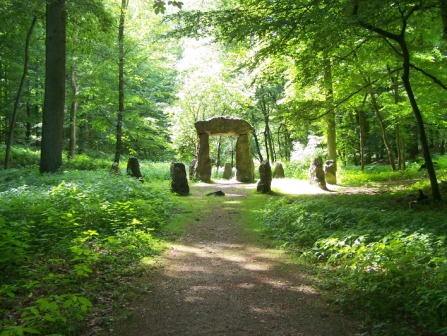 Sonya at Stonehenge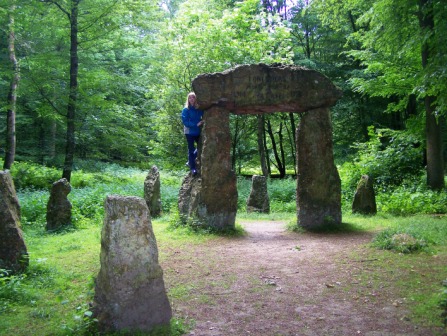 Amanda at Stonehenge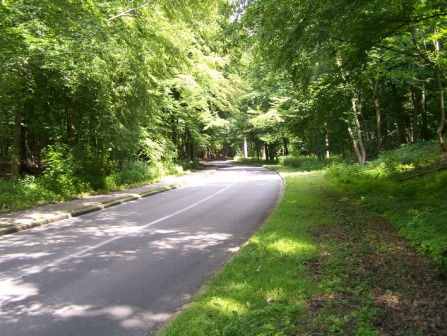 And this is Avenue Dubois / Duboislaan - it's a major road that links Waterloo to the communes north of it, but it is only these two lanes and runs through this beautiful forest!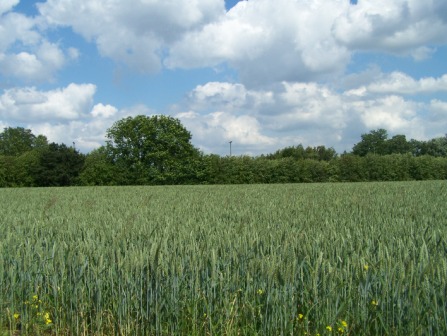 This field is on Vlierbeekberg, just a few blocks from our house.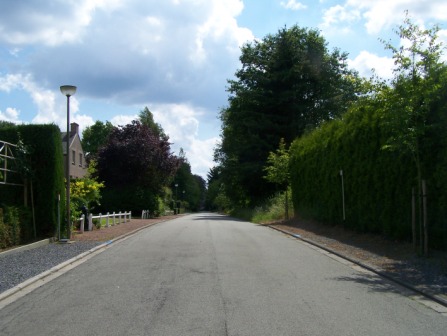 And these two pictures are of our street, Vliertjeslaan, taken from in the street in front of our house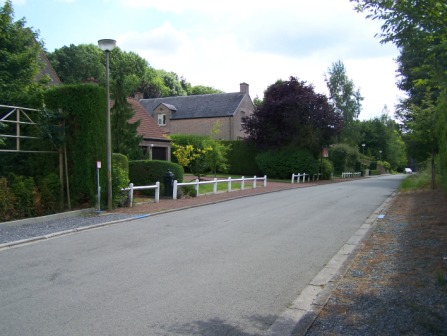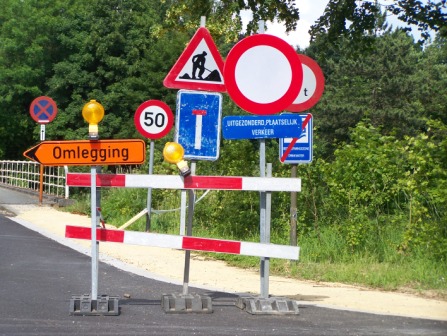 These signs are around the corner from our house, on the corner of Vlierbeekberg and Brabantlaan. Try to read all that while driving!!! Here it is roughly - omlegging means detour, there's a couple that means men working, one that means road closed - the bridge was closed for repair.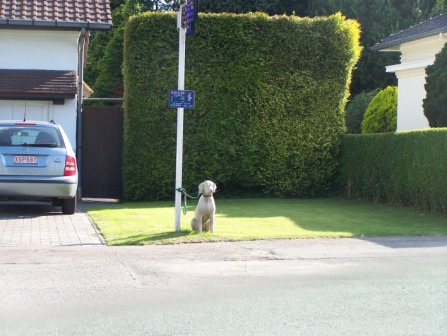 This cute little stone puppy sits along the Brusselsesteenweg all the time - he's tied up just outside the veterinarian's office!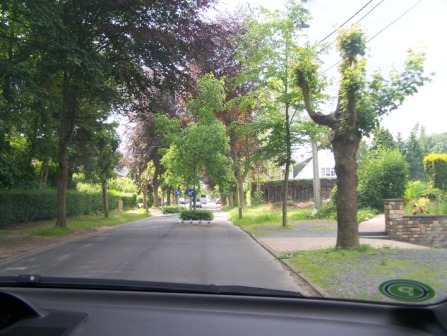 And these two pictures show Esdoornanlaan - a street just a couple over from ours. It has these strange traffic control devices that you must go around and take turns with drivers coming from the other direction
Here we are waiting our turn!
More of our pictures that show around where we live will follow!