Track ISST Meet in Paris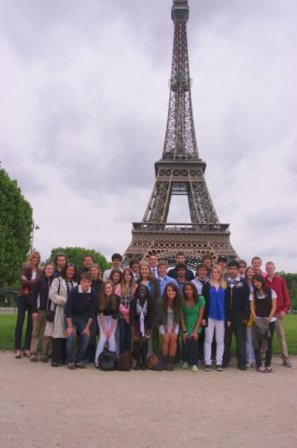 Alex was one of 28 kids chosen to represent ISB at the International Schools Sports Tournament track meet being held at the American School of Paris. One day of each of these trips like this is spent sight-seeing in the city the kids are visiting, so here is the team at the Eiffel Tower - Alex is on the far right in the red shirt.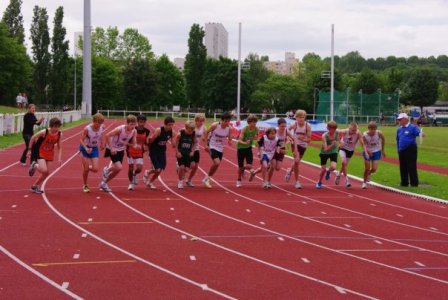 And then come the events - here is Alex at the start of the 3000 meter run - he's second runner from the right.
He ran this race in 10:55.28 today, finishing 10th for the day.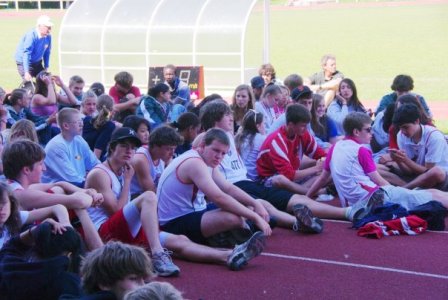 It was a long two days of events - here the ISB team sits and waits...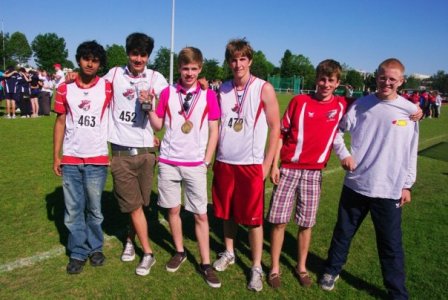 Shawn, Dylan, Louis, Dallin, Ben, and Alex
The JV boys team - finishing the tournament with a 3rd Place team result! Way to go guys!
Alex jumped a personal best in his high jump event (1.54 meters for 9th place), but didn't make the medal stand with it - good job!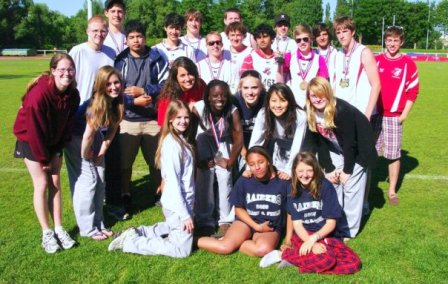 The ISB kids celebrate their accomplishments - several gold medals, the varsity boys team finishing 2nd overall, the JV boys in 3rd overall, lots of second and third place individual finishes too - a successful trip for ISB!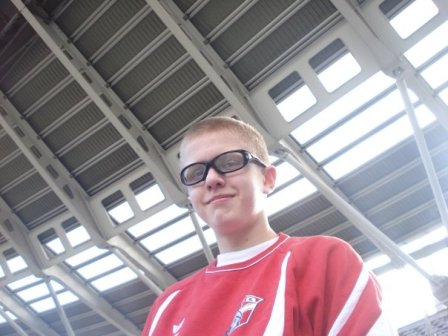 This was Alex's last sports trip with ISB before we move back to Illinois - what an awesome ride with trips all over western Europe to compete in cross country, basketball, and track. An incredible experience to say the least!