Track and Field Meet - St John's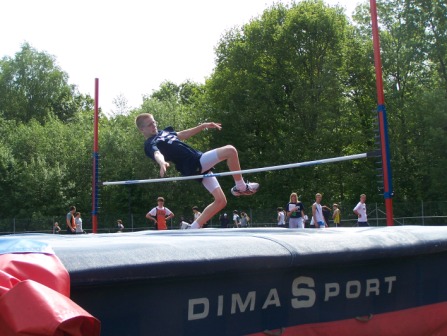 Another sunny day, another track meet - this one hosted by St. John's International School in Audergehm, right here in Brussels.
Alex did the high jump again today, the only junior varsity boy from our team again. He jumped 1.40 meters today, placing 6th and earning one point for the team! Winner was at 1.55 meters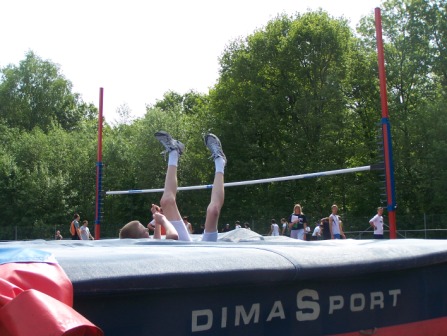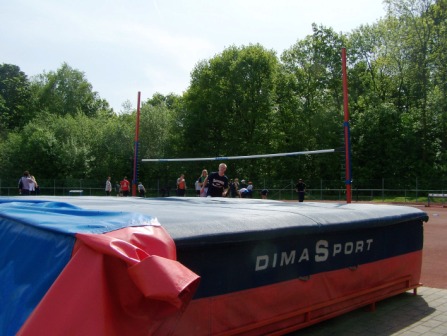 Here he comes...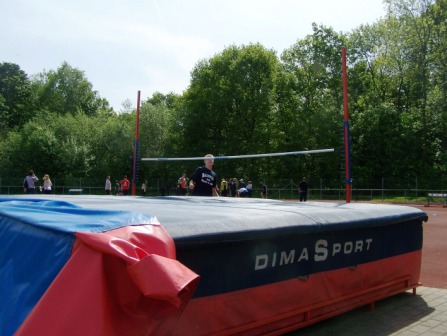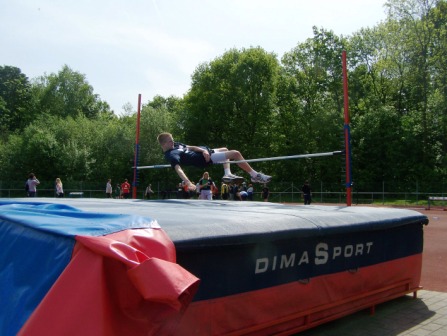 Up and over he goes!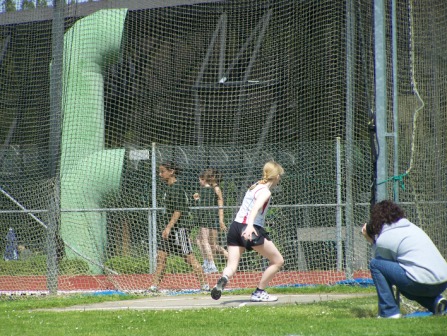 Amanda threw the discus again like usual - today she threw 14.81 meters, good for 6th place out of 9 and earning one point for the team!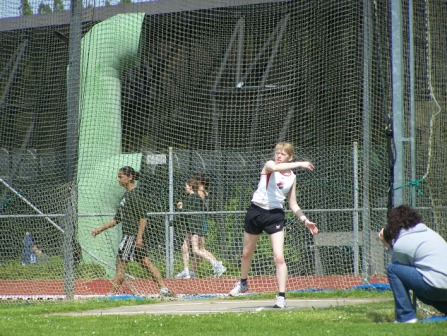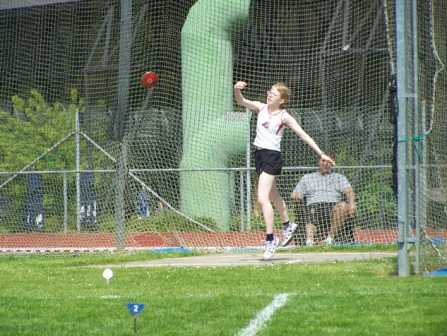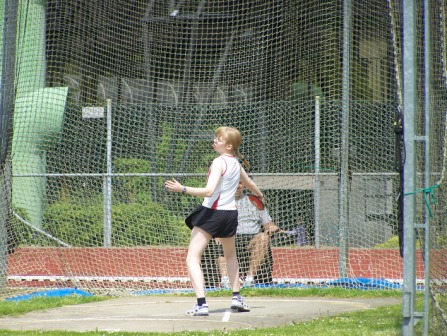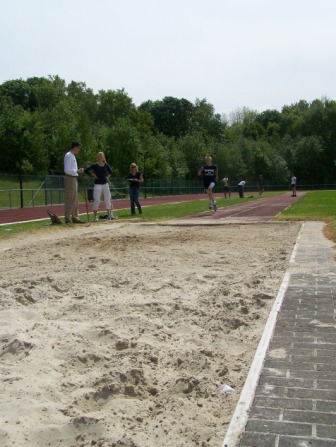 Alex did long jump today - best jump was 4.12 meters, earning him 8th place out of 16 athletes.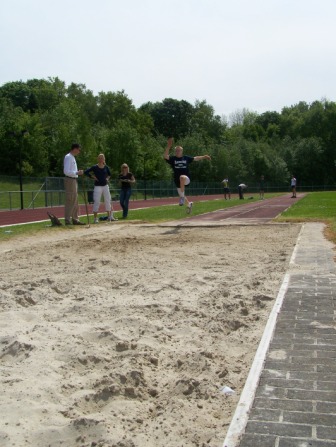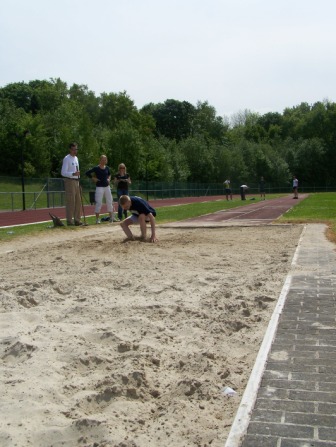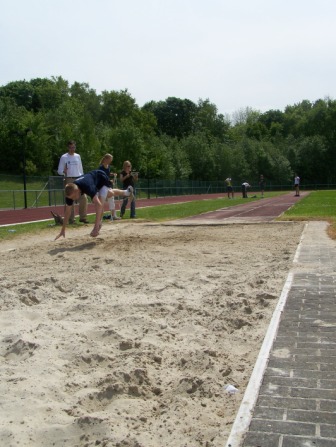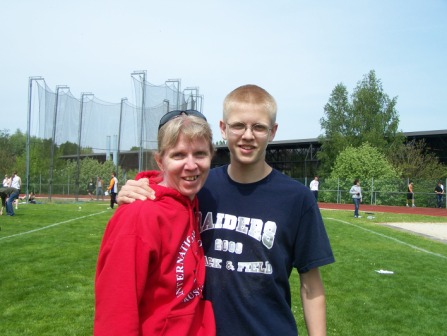 Sonya and Alex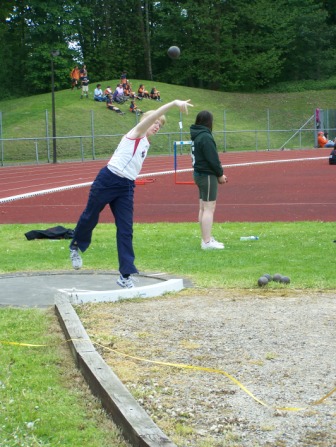 Amanda threw the shot put today too - it's always fun to watch her wait there with all the really big throwers. Today she threw the put 5.19 meters for 7th place out of 8 athletes.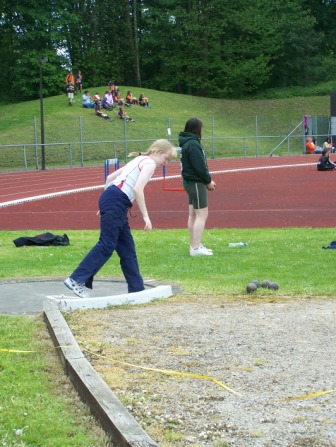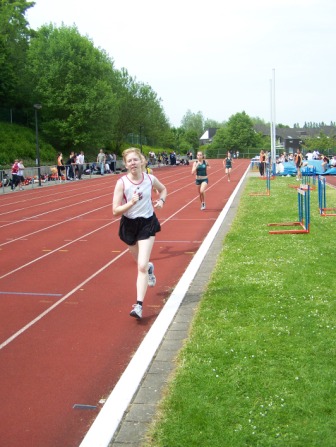 And Amanda ran the 1500 meters today too - running it in 7:32.23, getting 6th place out of 6 athletes and earning another point for the team!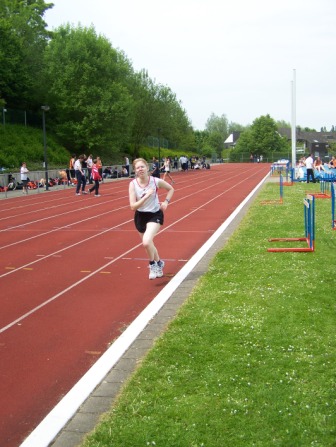 Alex ran the 3000 meters, finishing in 3rd place out of 15 in a time of 10:50.26. He earned 4 points for the team!
The JV boys earned 3rd place team, just behind American School of Paris and St. John's.
The girls team placed 2nd today with 95 points, behind St. John's who had 224 points, but ahead of American School of the Hague, who had 93 points - Amanda's two points really paid off!