Casey Plays Softball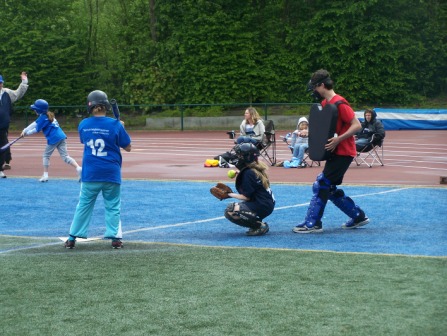 This year Casey is playing softball - her first year with this sport instead of baseball.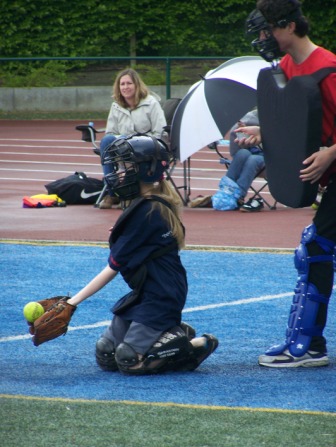 She still loves to play catcher!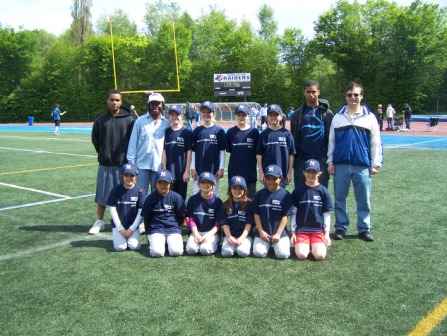 Here's her whole team - the Bubble Blues - with their coaches, The Clark Family. Casey is in the back row, 3rd player from the left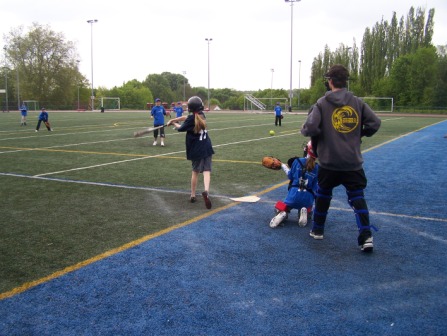 She has made contact with the ball on almost every at bat since switching to softball - she says the ball is just so big! Here she makes contact but hits it down the first base line to be forced out...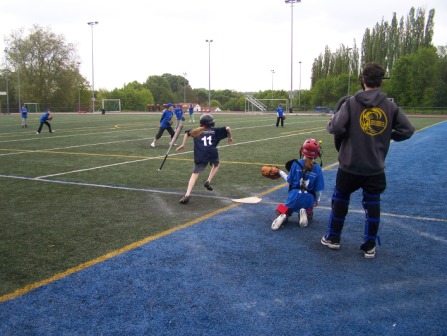 Heading to first to try to beat the grounder there...
More softball pictures to come!