Casey Plays Basketball too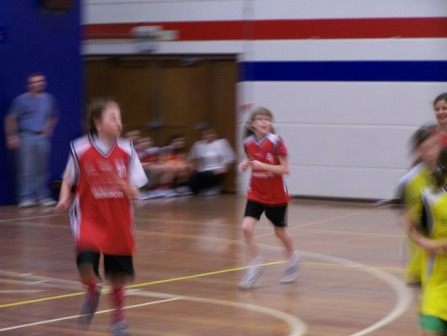 Casey is also playing with BSA (a recreational league) and having fun with her friends.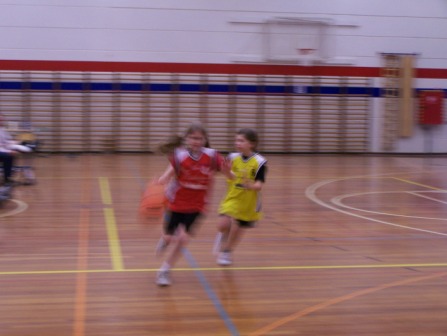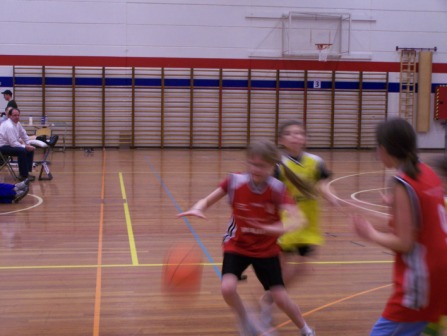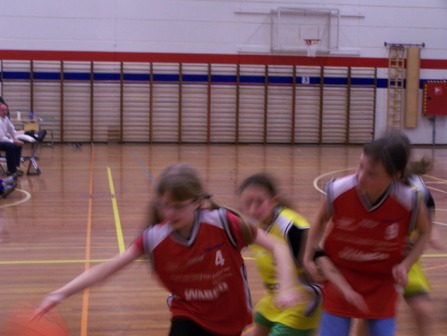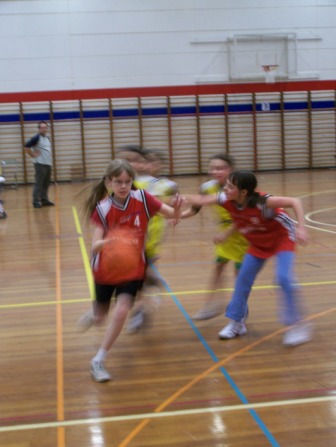 We'll keep trying to get better pictures of her too and add them as soon as we can!
And the rest of the season....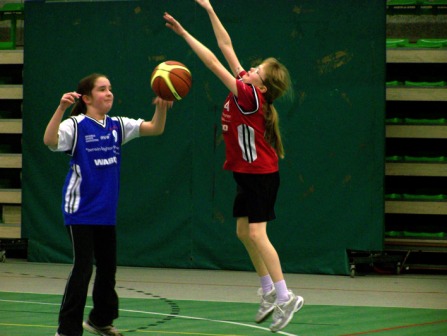 Casey goes for a blocked pass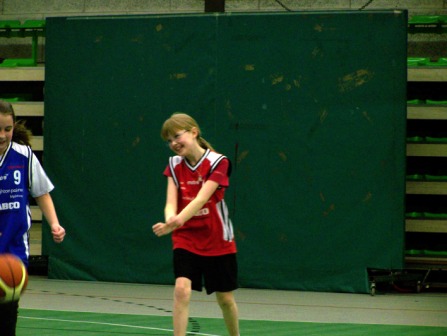 Her favorite part of the season was having fun - she did that really well!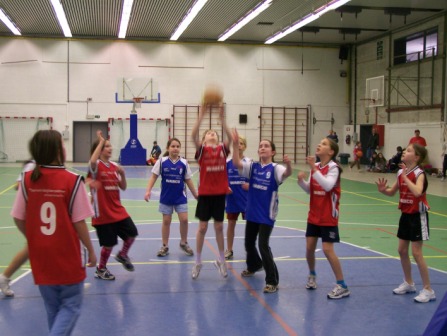 Casey puts the shot up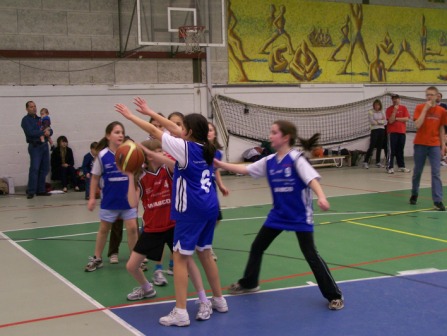 Oh, no! Trapped on the baseline...
Who's that ref in the orange??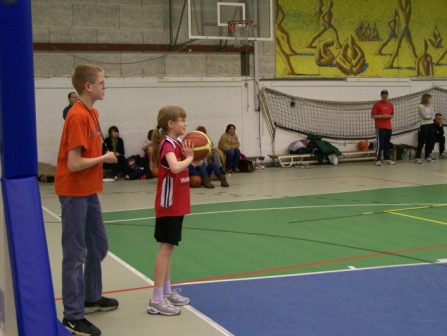 Making the inbounds pass under the watchful eye of referee Alex - he even called a technical on his sister!!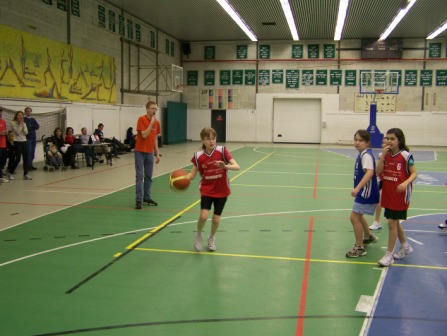 Going to shoot or pass??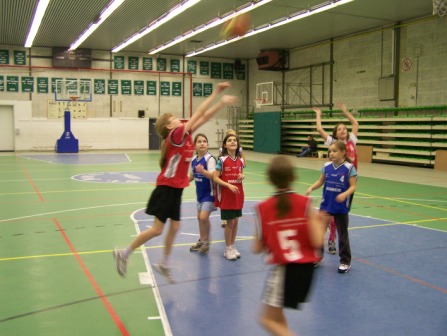 It's the shot!
Way to go Casey - it was an awesome season!