Christmas 2008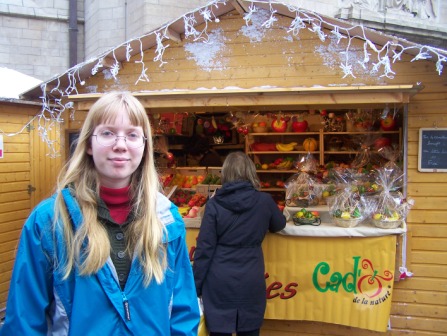 On December 23rd, Sonya and the kids went on our annual trip to the Brussels Christmas Market - Amanda found this stand selling fake food (she loves fake food for some reason!), so we took her picture with it. All the stands are little buildings like this with lights - it is really very nice.
We had to stop in the Grand Place to see the tree and nativity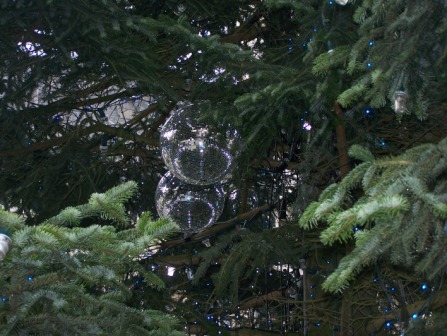 We laughed when we saw that this year's tree is decorated with disco balls!!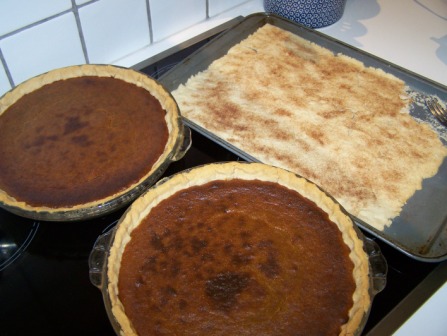 After that it was time to get cooking!! Lots to prepare for Christmas dinner...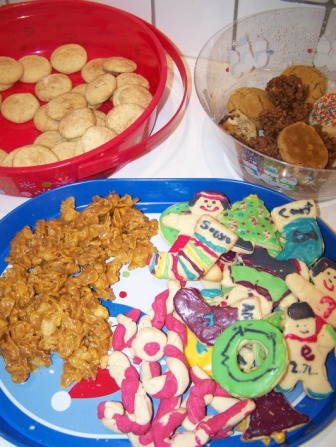 And all the yummy treats too!!!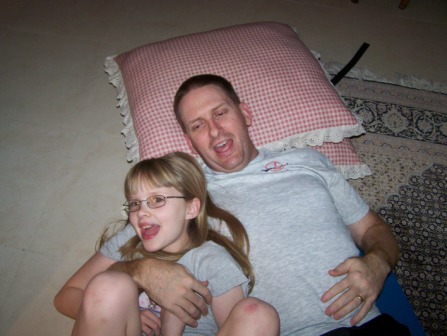 Casey and Curt decided to serenade us on Christmas Eve - Jingle Bells, Jingle Bells, Jingle all the way...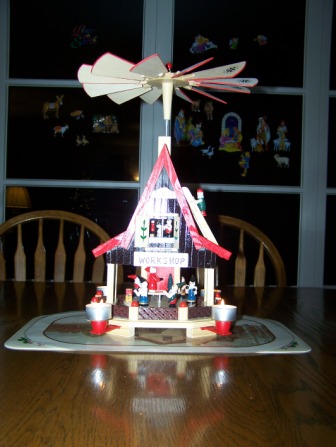 Sonya got this for herself at the Market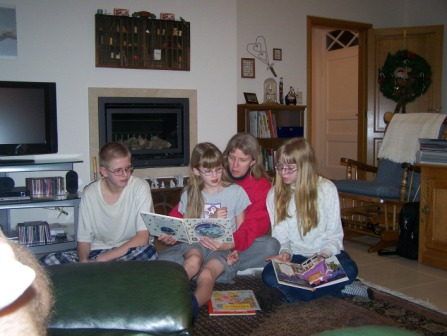 Then it was time for our annual readings - The True Story of Christmas, 'Twas the Night Before Christmas, and How the Grinch Stole Christmas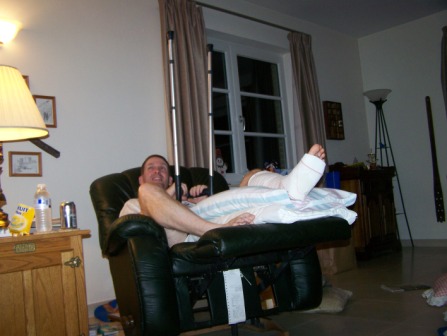 The kids were worried that with his leg in a cast that Dad wouldn't be able to act out the Grinch (a new tradition just started last year!), but he gave it his best shot from his recliner, even using his crutches as props!!!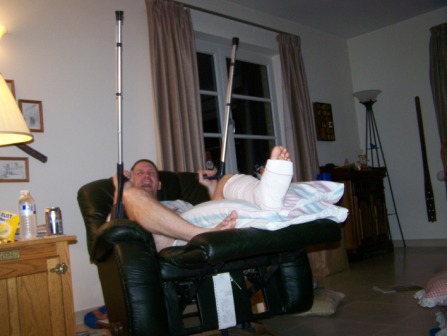 Here the Grinch will "stuff up the tree" - using crutches!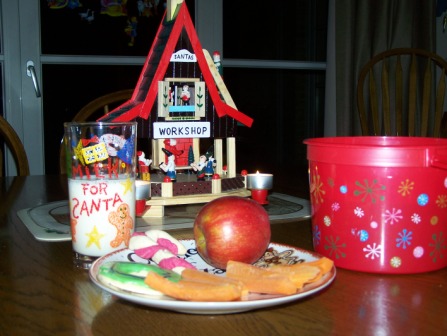 Then we prepare for Santa and the reindeer... And it's off to bed!!
Until Christmas Morning!!!!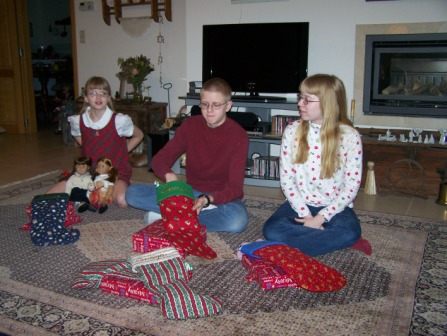 Look what Santa brought to Casey, Alex, and Amanda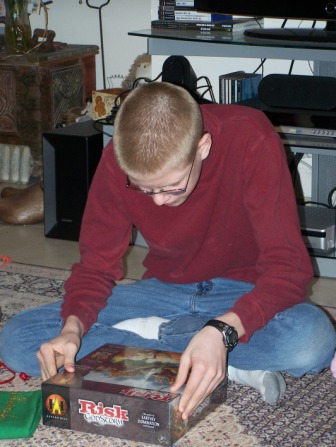 Alex got Risk Godstorm - he has wanted the game risk for years now...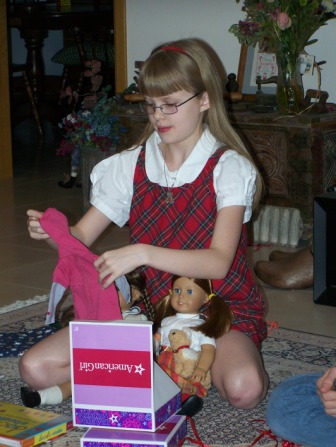 Casey got some American Girl things - and had Molly and Emily there to help her check things out!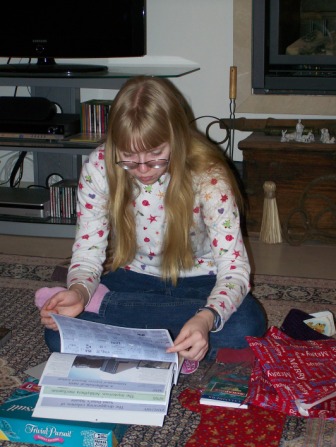 Amanda got her math calendar again - Santa always knows just what to bring her!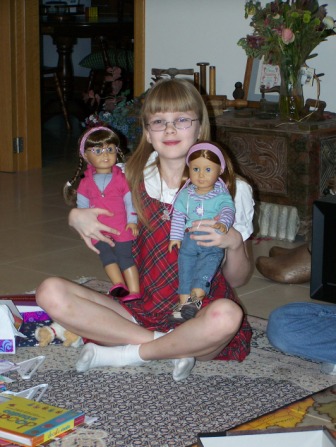 Don't Molly and Emily look nice! And Casey too!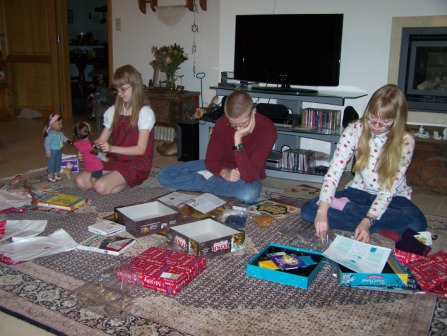 Now it's time to check this new stuff out...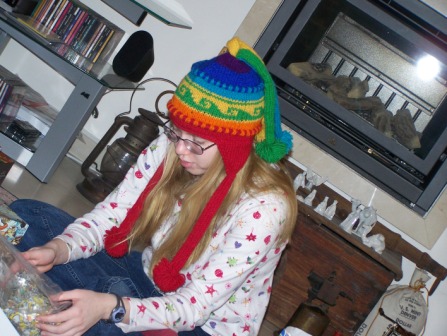 Amanda used some of her Christmas money at the Market to get herself this stocking hat - she has wanted one for ages not and really loves this one!!!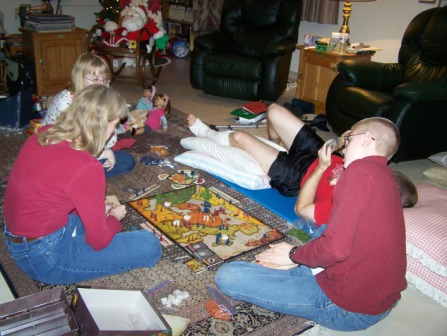 Then after all the excitement of the day, we settled in for our first game of Risk Godstorm. Much like regular Risk, you attempt to conquer the world - it's just the medieval world in this one and you get gods to help you out and there's an underworld too - it took us a while to figure it all out!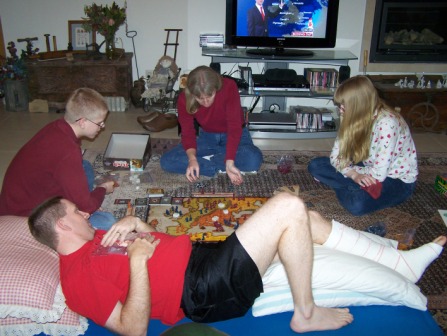 We set Curt up on the floor so he could keep his foot up and still be able to play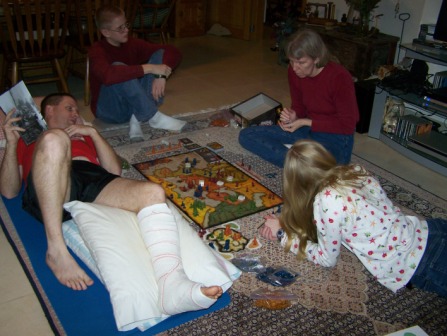 Casey took pictures the first game, then joined in on several of the games we played during the rest of break from school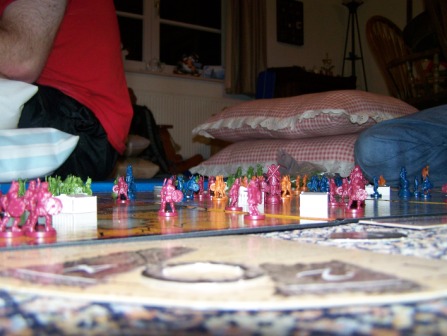 Risk from the perspective of the armies...
Merry Christmas to all and to all a good night!