Casey's First Band Concert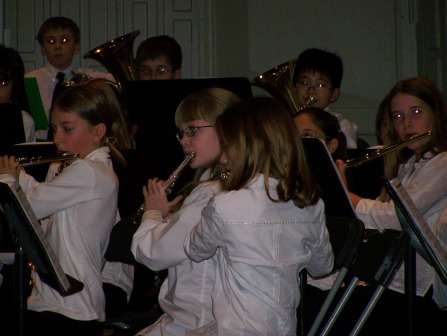 Casey's first band concert was held December 15th - the day her dad came home from the hospital after having surgery to repair his ruptured Achilles tendon. He was so sad that he couldn't go to the concert...
Casey plays flute and sits next to Mia (you saw her at the birthday sleepover as well!) in the front row just to the right of Mrs. Stock-Chapin, the band director.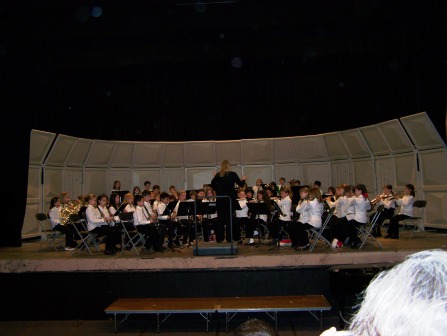 This is the ISB 5th grade band - yes, that's right, the entire band is in 5th grade!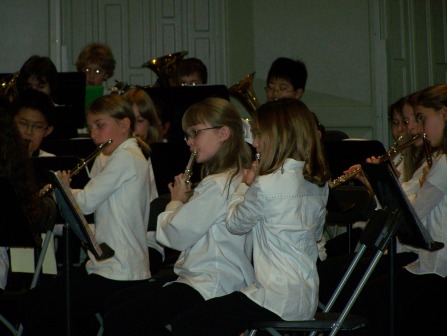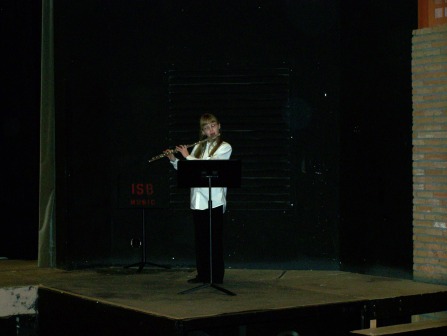 The kids could audition for spots to do solos - Casey decided to give it a try and picked a song from Sonya's old lesson book from when she was in elementary school (why do we still have that??!!) - Home on the Range. She gave a super performance!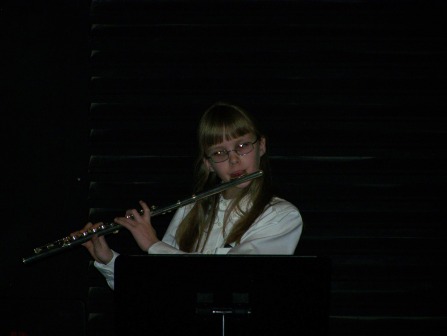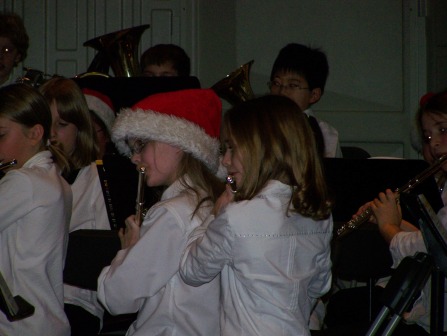 Then it was back to the full band to finish out with some holiday tunes. Considering these kids have only been playing since the beginning of this school year, this group put on an amazing concert!!