Casey's Sleepover - She's 11 Now!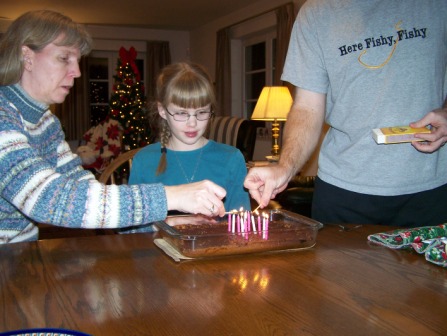 On her actual birthday, we had cake and presents with the family. There are so many candles now that it takes both Mom and Dad to get them all lit before the house burns down!!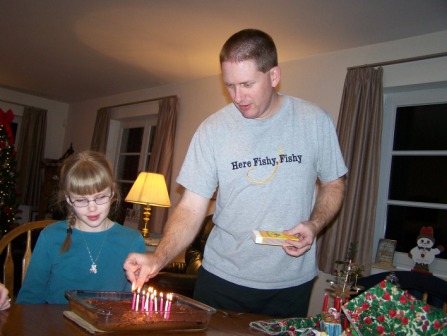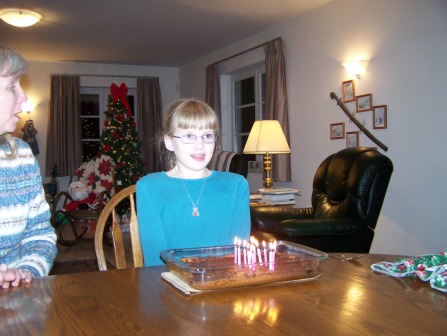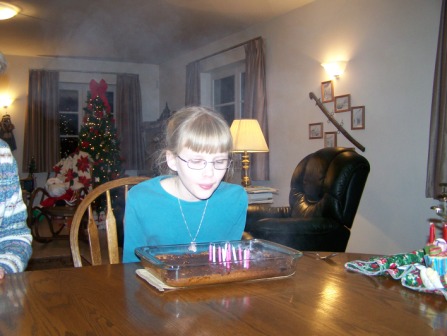 Look at all that smoke - call the fire department!!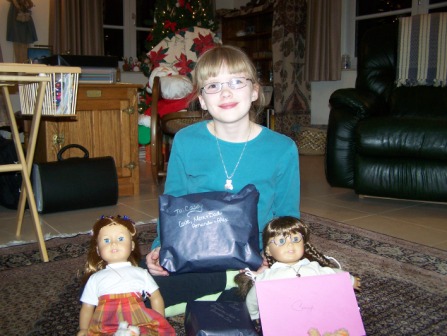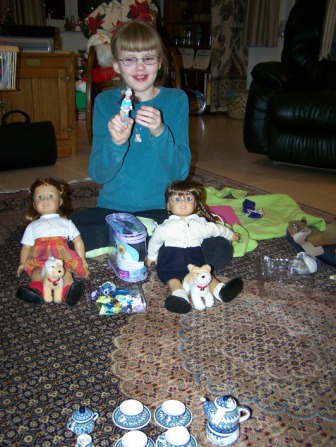 Then Casey opened her family presents - Molly and Emily came to help her out - good stuff!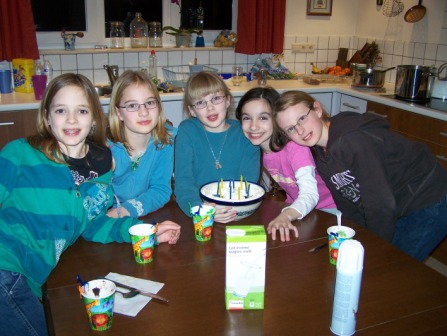 Then on the weekend, Casey had some friends over for a sleepover party
Mia, Babette, Casey, Reggie, and Samaima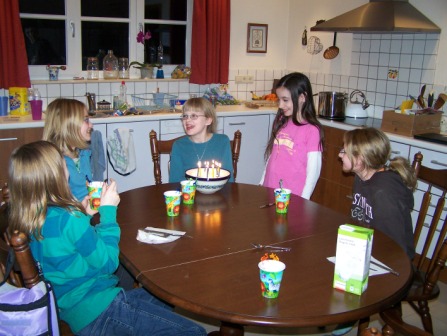 Time to sing!!!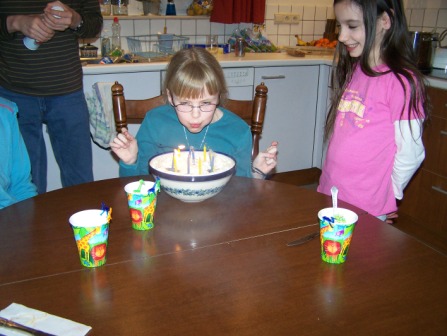 And blow out the candles...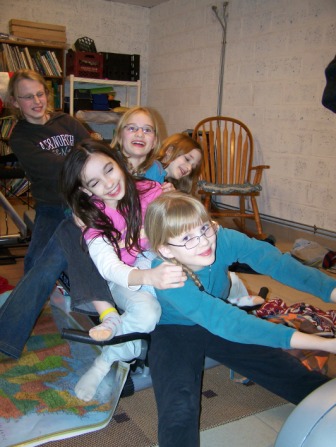 Then it's off to the basement for some playing and fun - oh, no! They are on a run-a-way train!!! Help them quick!!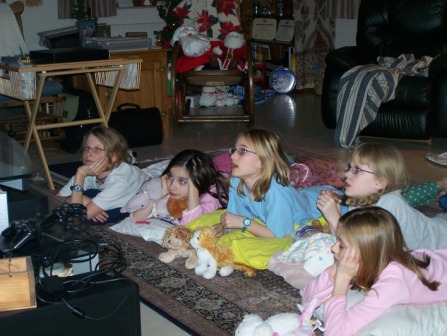 The party theme was animals, so the girls and animals watched Dr. Doolittle together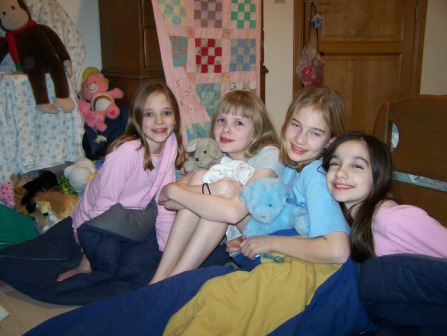 Then headed off to bed for lots of giggling!!!
Happy Birthday, Casey!!