Decorating for Christmas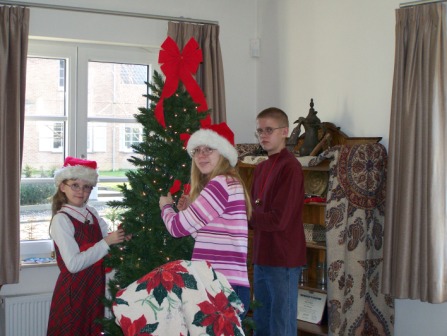 We did our annual Christmas decorating on a weekend before all the birthdays - that is apparently a must! Casey, Amanda, Alex, and Sonya spent a chunk of time working on it, Curt helped some too!
We put out the camera for anyone to pick up and use whenever they wanted, so we got some interesting pictures this year (not all of them made it to the website!!).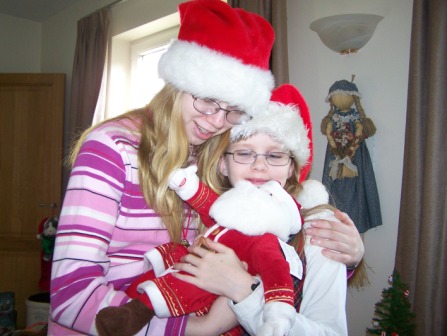 Amanda and Casey are SOOO happy to see this Santa!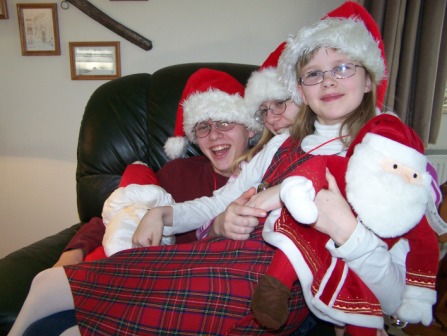 All three of our babies on Santa's lap (see the poor stuffed Santa on the side of Alex??!!)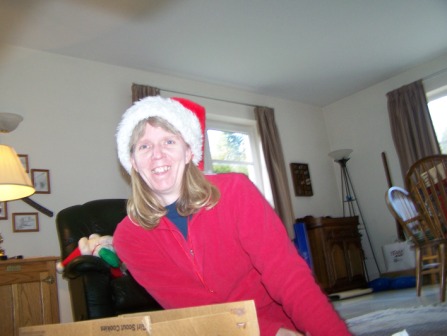 Sonya pulls things out of boxes...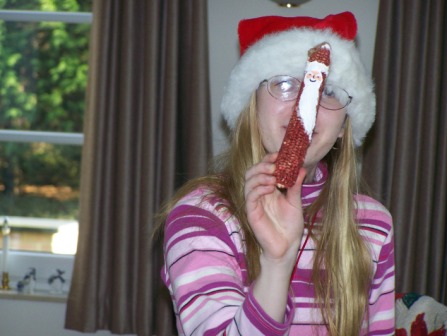 Amanda grows a new nose...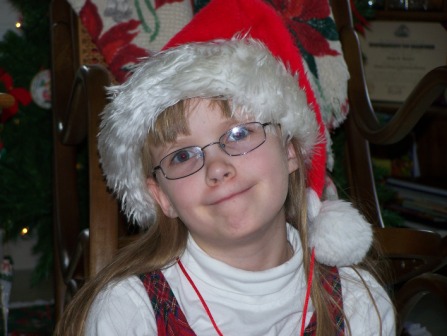 What is Casey up to??!!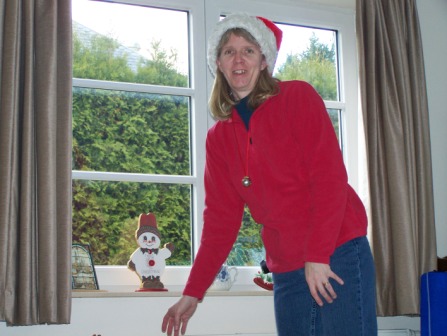 Sonya puts out some decorations...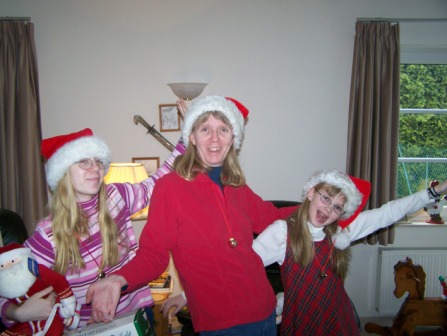 Amanda, Sonya and Casey have a dance...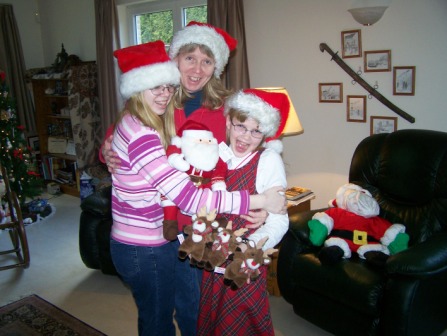 and a group hug!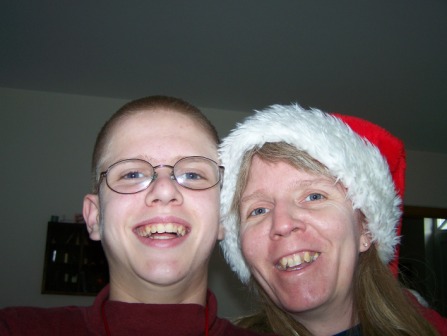 Self portrait with Mom, by Alex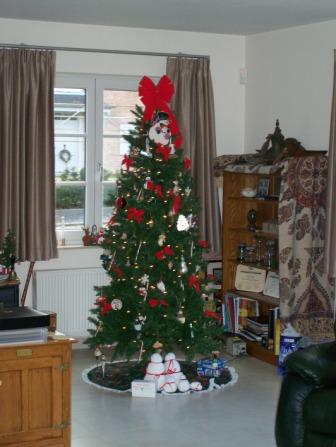 We did actually work on the tree too!!
And then it was time to hang our stockings by the stairway with care...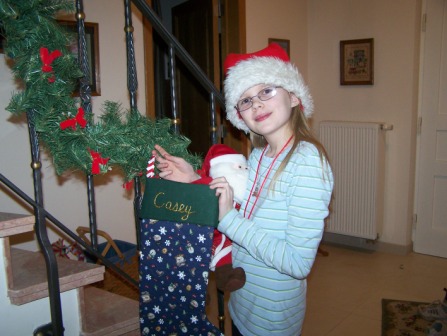 Casey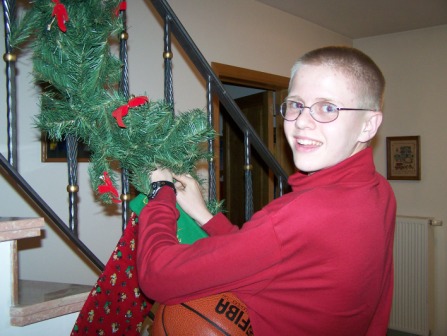 Alex and his basketball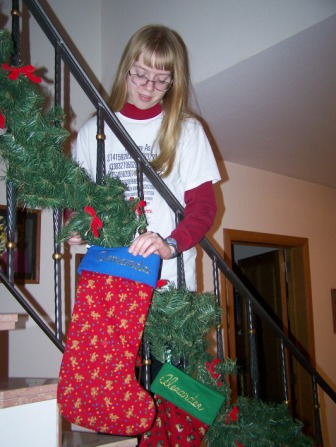 Amanda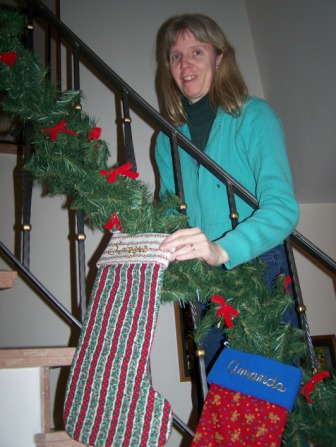 Sonya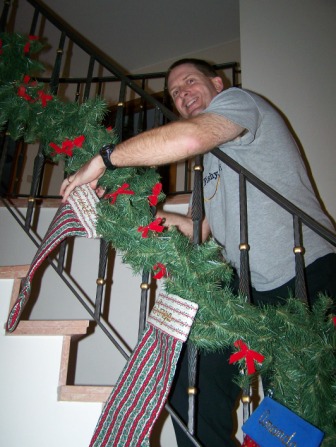 and Curt
Merry Christmas to All!!!