Speech and Debate - Munich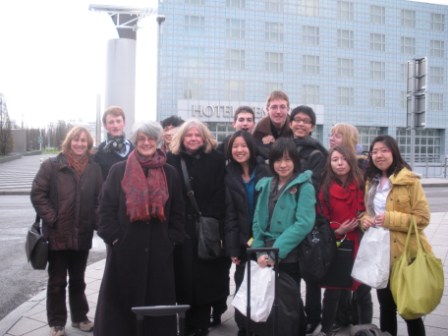 The ISB Speech and Debate Team travelled to Munich, Germany in the Fall for their competition. Amanda was selected to go - she participated in Debate, Original Oratory, and Oral Interpretation. We are told she did a great job, but did not make it into the finals in any of her categories. A couple of the kids did though - congrats to them!
Three teachers and 10 kids went on the trip on a very cold and snowy weekend. They ended up stranded at the Munich airport on their return - a flight cancelled due to snow in Brussels! They spent many an hour waiting for the Brussels airport to reopen and were able to get on a later flight the same day of their planned return. The teachers said that if they ever have to be stranded on a deserted island, they want it to be with these kids as they were so great about the whole thing!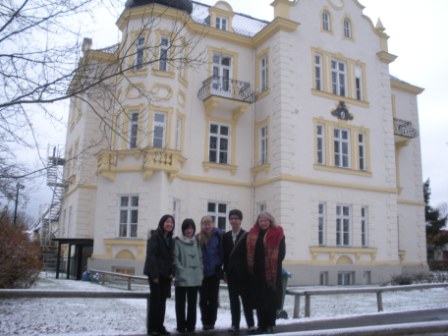 Amanda is in the middle of this picture.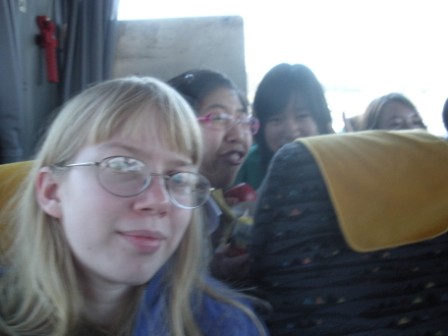 Amanda's friend, Sam, took along a camera and shared a few pictures. Thanks Sam! It certainly looks like they all had fun.