Caterpillar Facility Opening Event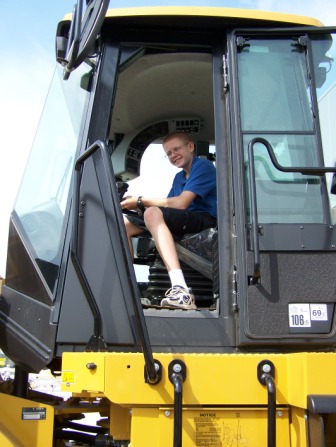 Alex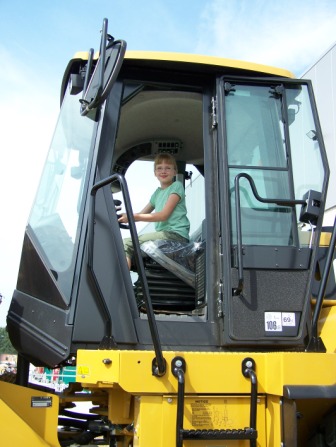 Casey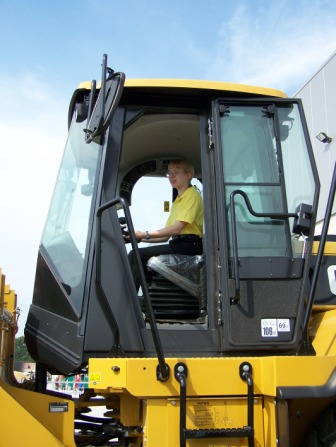 Amanda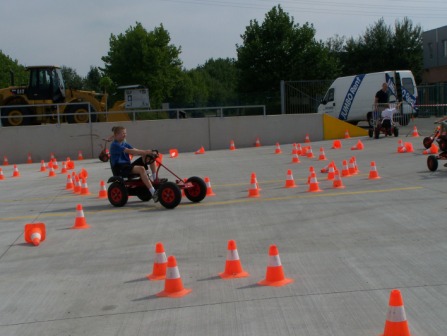 All the kids had a great time on the pedal carts - Alex and Casey especially. Amanda took these pictures while they rode around...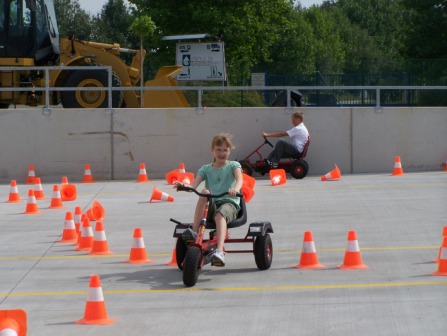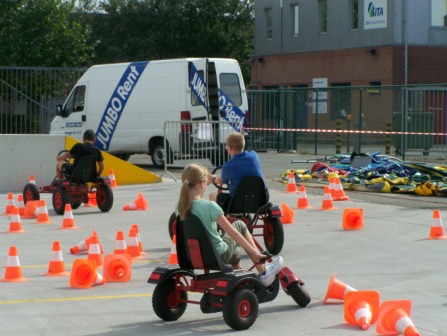 You can see the start of the bouncy obstacle course going up in the background - that was a huge hit. There were also trampolines for the kids to jump on.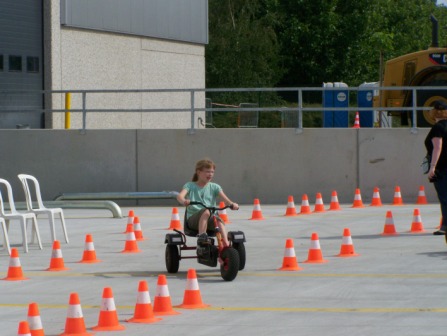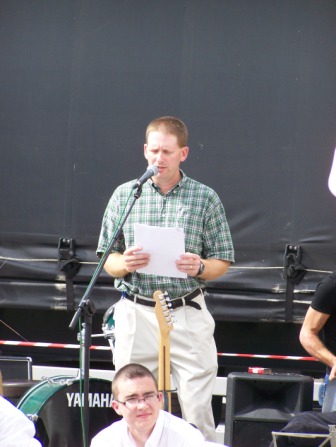 Curt opened the events of the day with a speech - given completely in Flemish! We are told he did a great job!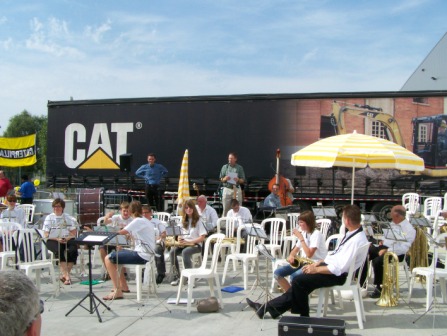 A band played for the whole afternoon (this one and then a smaller one after them). There was tons of food - popcorn, cotton candy, hot dogs, hamburgers, frites, ice cream, beer, soda - all the junky type stuff you could stuff yourself with!
We also got to tour inside the new facility, but photography is not allowed inside so there are no pictures of that.
It was a very fun afternoon!! Hopefully the facility will run just as smoothly as this opening event!