1st Day of Summer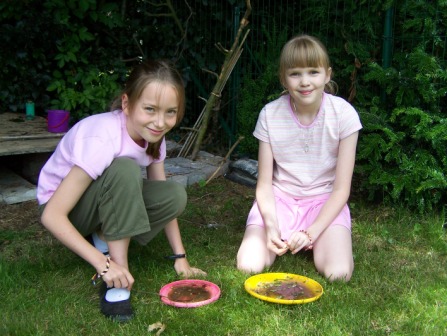 SCHOOL'S OUT!!!!!!!!!!!!!!!!!!!
To start summer, Casey had her best friend Hannah come over after the last 1/2 day of school for a sleepover. They played all afternoon and evening and had a super time. They played in the yard and "cooked" some delicious looking dishes...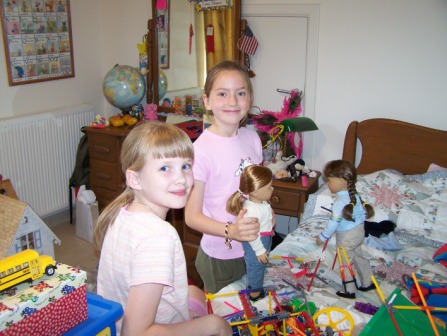 They played with Molly and Emily (the dolls).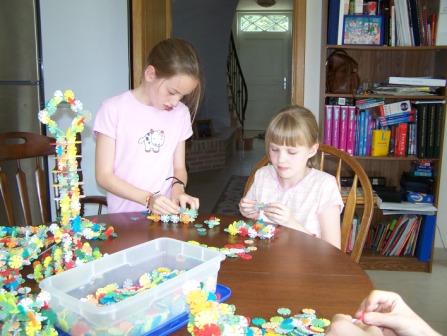 They built with a new building toy we had just gotten (we even got more to give to Hannah since she liked them as much as we did!)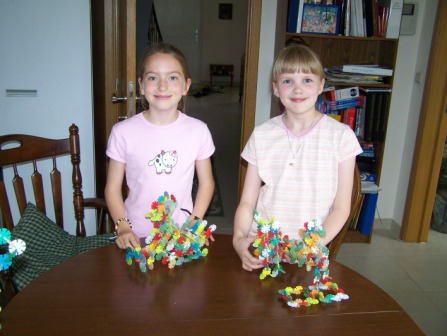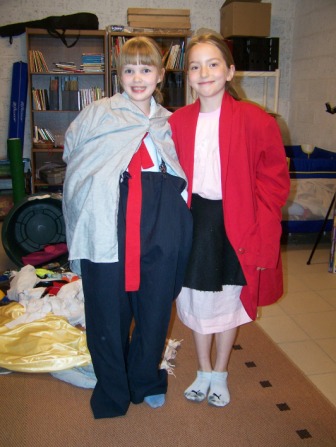 Dressing up - they put on as many layers as they could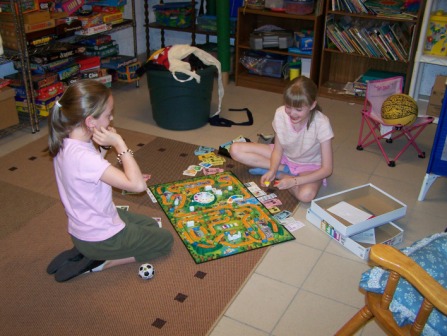 The Game of Life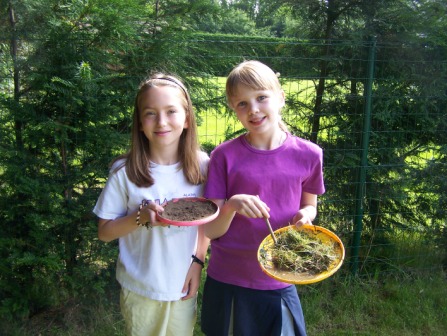 Then the next morning it was back out to the yard to play more before Hannah's mom came to pick her up. This was a special sleepover since Hannah is moving back to Canada this summer - they will miss each other so much!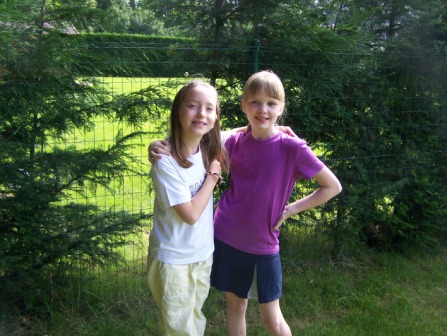 They like to say - Best Friends Forever!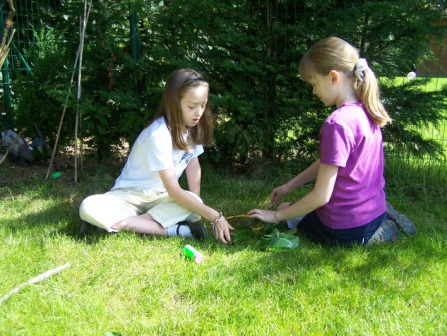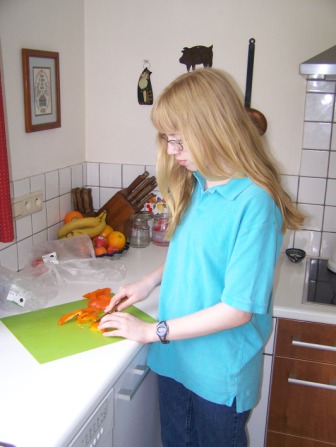 Amanda started summer with cooking lessons - here she is making spaghetti sauce. Only trouble was that when she was left alone with the onions simmering while she chopped more veggies (mom went outside to check on the other kids...), she noticed the onions starting to overcook - and opened the window to just let the smell out! We have now covered that she needs to turn down the heat and stir.... Hopefully she will remember!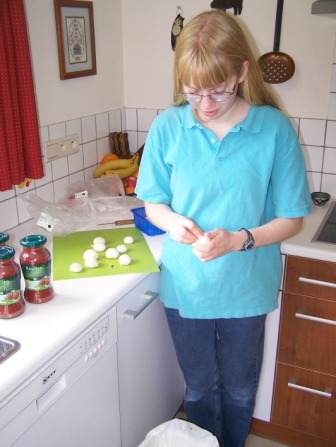 After the sauce was cooking, she joined in the building too!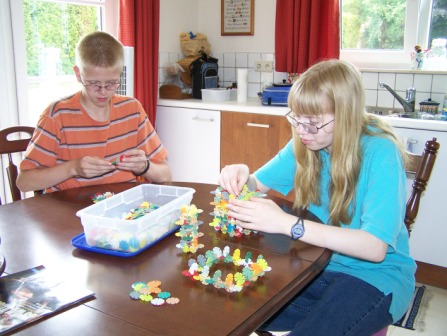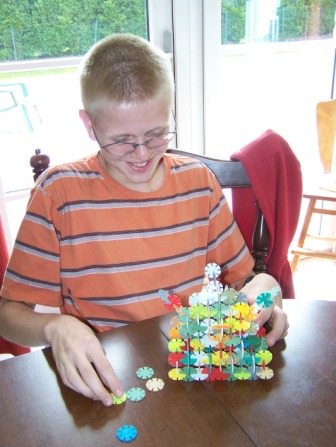 Alex liked building too - before doing this he helped mom by cutting a broken branch out of one of our trees. They are getting put to work!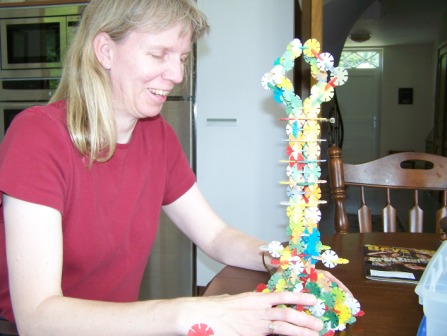 Sonya likes the new toy too...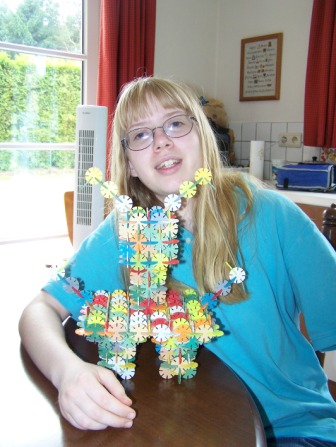 Amanda built this robot - what a clever girl!