BSA Adult Softball Game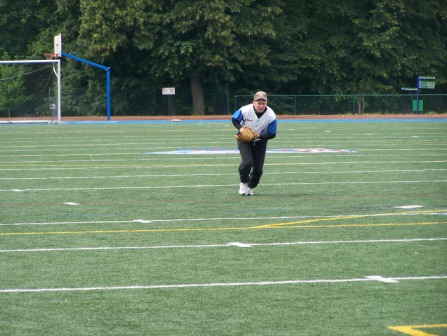 This year to end the baseball/softball season, BSA (Brussels Sports Association) decided to host an adult softball game (with real American hot dogs and beer!) for any coaches and other interested adults. It was a rainy afternoon, on Father's Day, but fortunately the rain slowed down and they were able to play! Curt played in the games to have some fun!
In these first three pictures, Curt shows the proper way to field and throw the ball...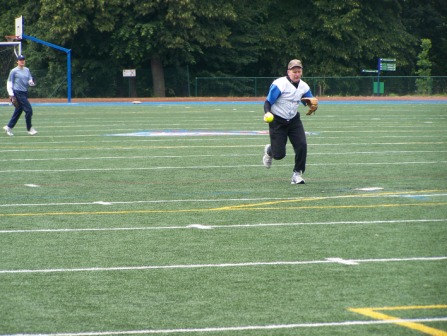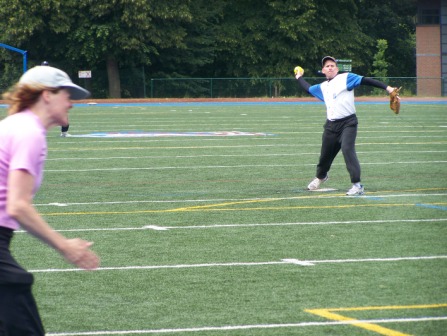 He makes the throw and Kim is out at first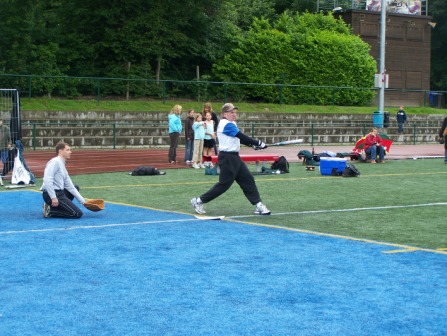 Curt again shows his fielding style, luckily for Di she shows her ducking style!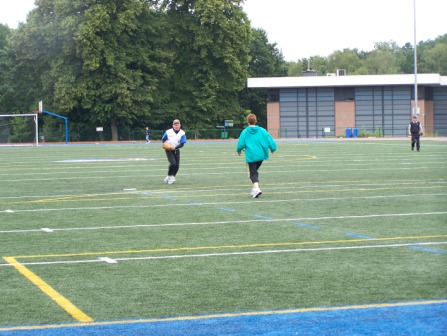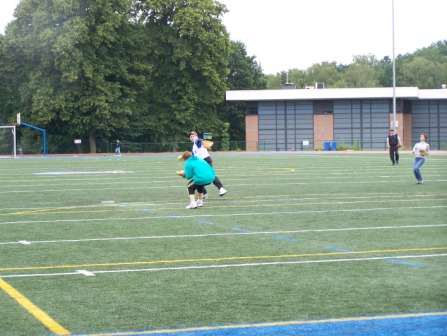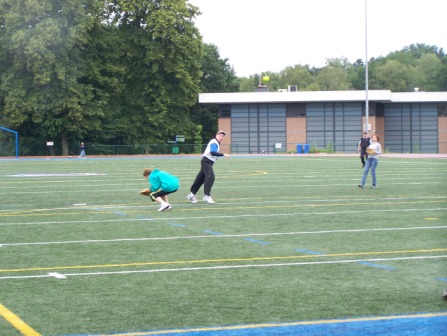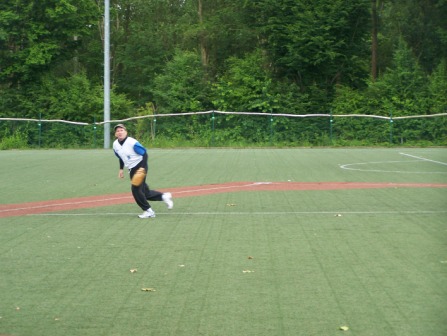 Curt plays the outfield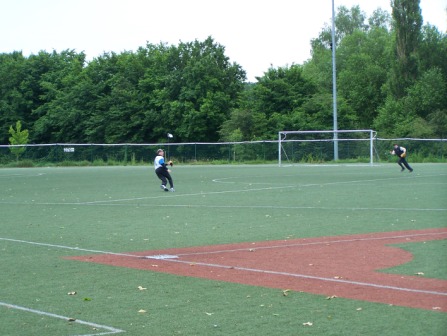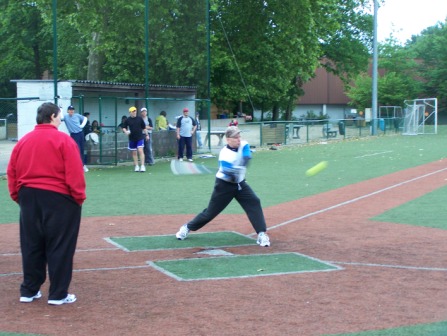 These last three pictures show the two coaches of the juniors team going against each other - Tony playing second and Curt running from first to second on the grounder to second. Who will come out on top??!!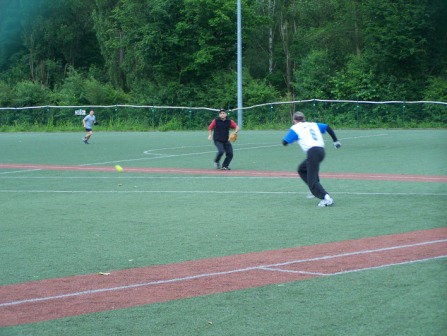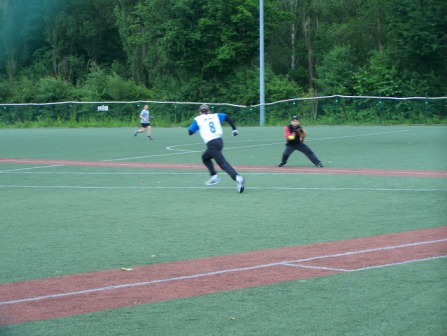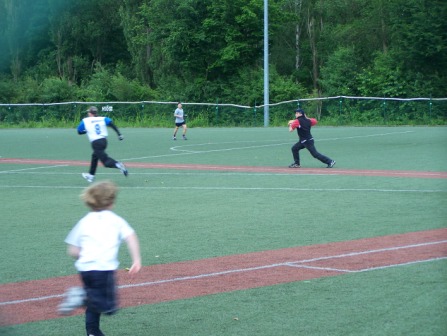 The pictures don't show it, but Curt is safe at second base!!! Curt had an awesome day - two home runs, hits every time, great plays in the field - he wasn't sore for too long after either! It was a fun afternoon for all the parents - thanks BSA!