Varsity Track Season - Amanda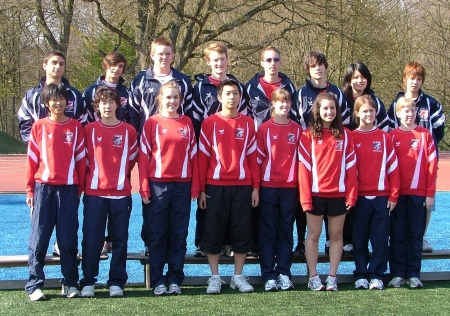 The Varsity Track team gets ready for another season! Amanda is in the front row at the right end. This year her events were shot put, discus, and usually the 1500 meter (she did the 800 once too). She had a great year and learned a lot and really improved! At this point we don't have any pictures of her doing the throwing events, but we are told that some are on the way to us, so when we get them they will get added here.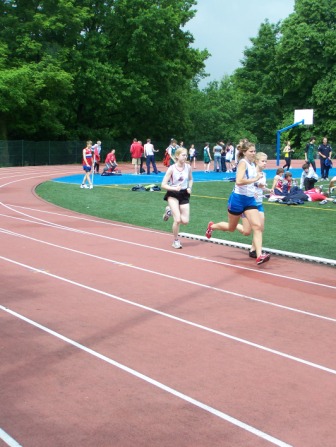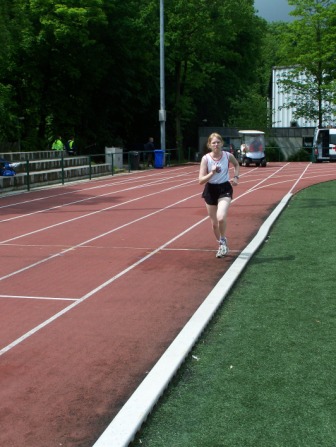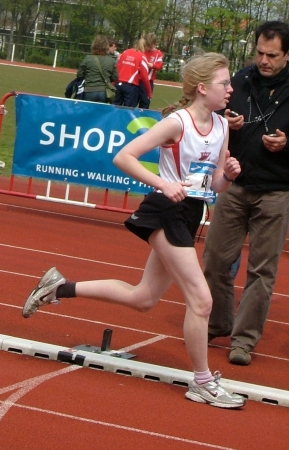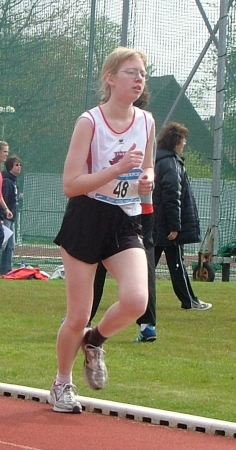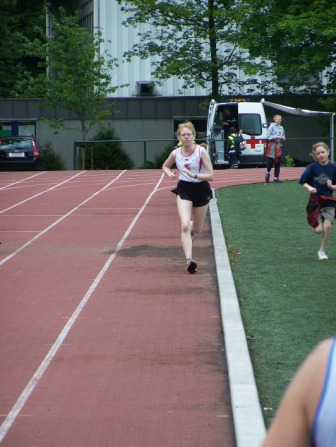 Casey is running along side the track to give her big sister encouragement! Alex was back at the corner cheering her on from there!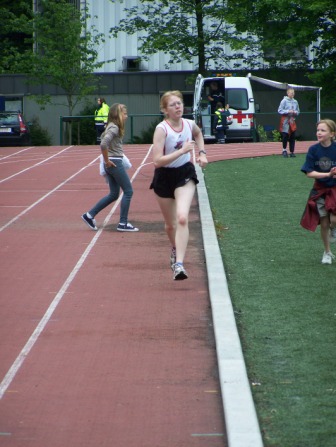 Amanda's big success came with the discus - her throws improved from about 9 1/2 meters to almost 14 meters over the course of the season - she even scored points for the team in two meets with her discus throws!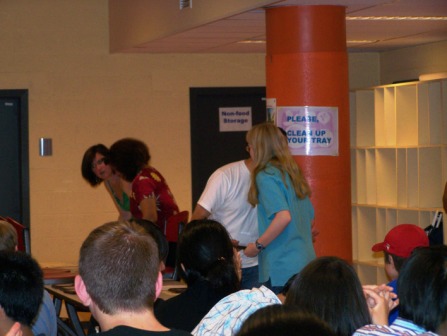 Amanda's most unexpected moment!!
At the banquet for the season, Coach Steve was giving out the awards, going through the typical stories of each winner. He started describing the Varsity Girls Most Improved Athlete and it began to sound like it might be Amanda - how this girl had not made the ISST (tournament) team, how she had almost dropped the shot on her foot at the beginning of the season, how she threw the discus backwards at practice once... All these things Amanda had done! The six coaches had chosen her to win this award for her effort, example, and improvement over the season! Her favorite part (not!) was getting to kiss all 6 of the coaches as she accepted her award! We do live in Europe and that's how it's done here, so she did it.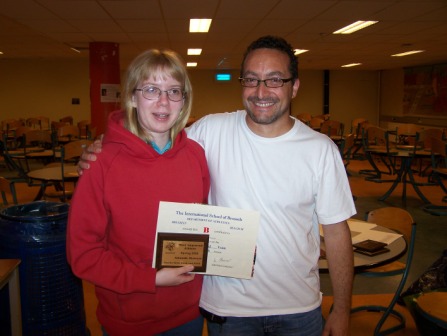 Amanda and Coach Steve - he really encouraged her all season and taught her the science of why she should do certain things to improve her throws. You can imagine that she really loved that! Thanks Coach Steve! Way to go, Amanda - we are proud of you!