Middle School Basketball Banquet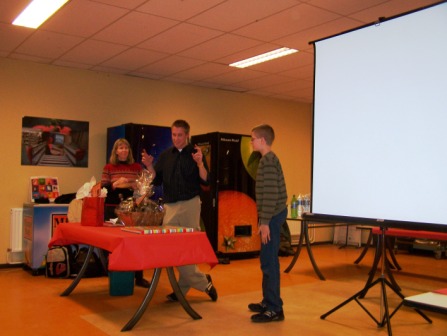 To finish up the season, the middle school team held a banquet. Coach John said wonderful things about all the boys - here he is telling how Alex was a hustler and how that sometimes got him into foul trouble. Sonya is in the pictures because she was the Team Parent and is helping hand out certificates and pins to all the boys, Alex included. She received flowers as a thanks for all her work and presented both coaches, John and David, with gifts of thanks from all the players and their families.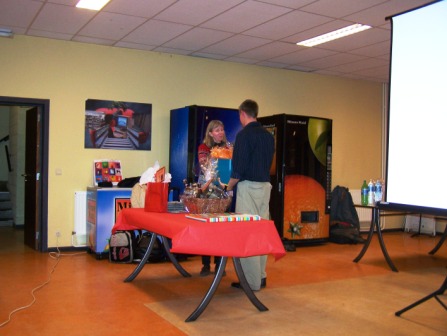 The funny thing here is that we gave Coach Dave a red polo that says "Brussels Raiders Basketball Coach" and he happened to be wearing a red polo that night...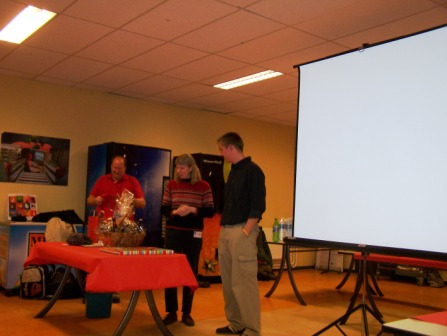 Coach John received a framed SI cover of himself and the team, plus a basket full of his favorite Trappist beers, and a travel fund to help him see Europe in the time he has left here.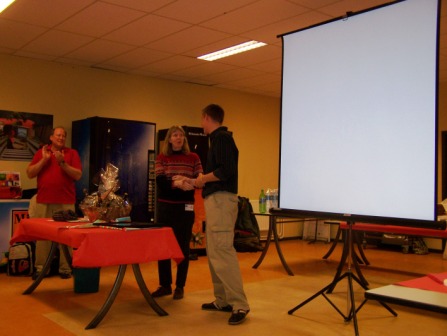 Thanks to our coaches for a great season!