Basketball Season for Alex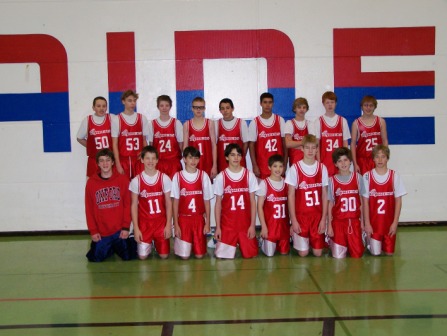 ISB Middle School Basketball Team
These 18 boys made up the middle school team this year - Alex is in the back row, 4th from the left, with the sport's glasses on. While the win/loss record wasn't all that great (the A team was 5-15, the B team - where Alex was - was 8-7), there was a lot of improvement over the season! Alex was a starter for the B team most of the season and spent a lot of time on the court, so he was able to learn a lot and grow in more ways than just his height! Here are some pictures from over the course of the whole season from December 2007-March 2008 -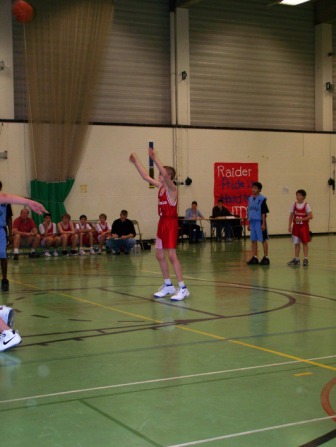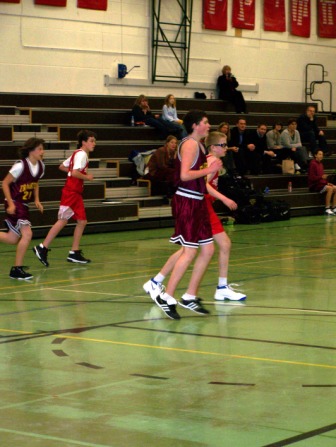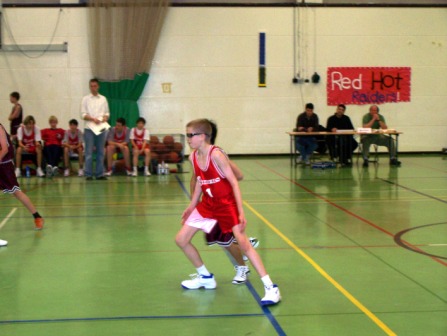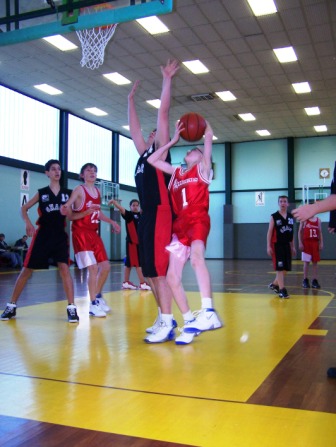 Wow that guy he is up against is big! The other team actually calls him "Big Guy"...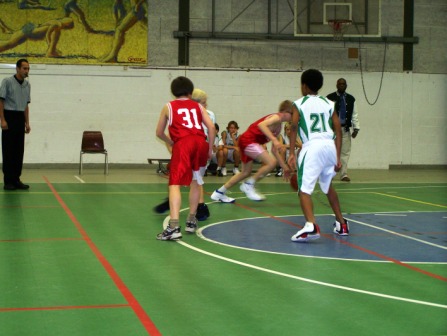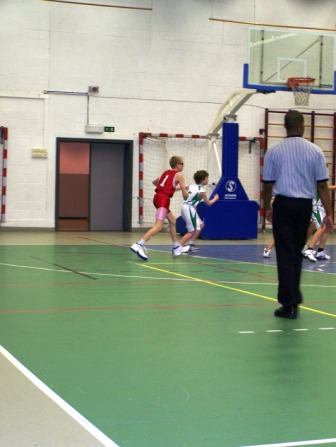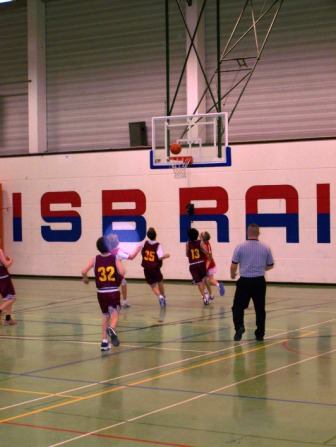 Making the lay up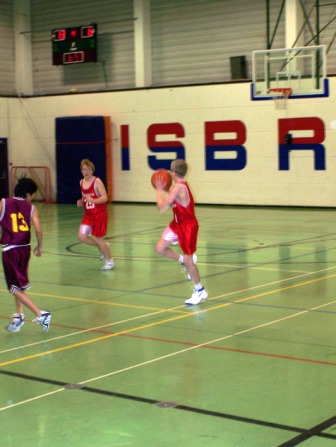 Number 13 on the other team - he housed with us for this weekend's games. Turns out he lived in Dubai the same time as us and went to the same school! He was a year ahead of Alex and his sister was in Amanda's grade, but not class - we got out the yearbook and looked them up for fun and there they were! Small world....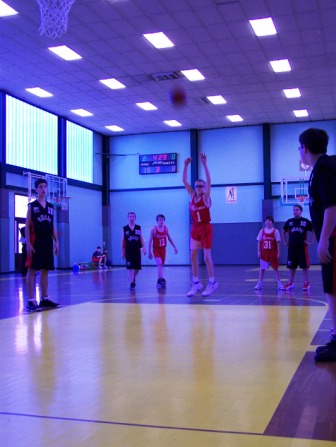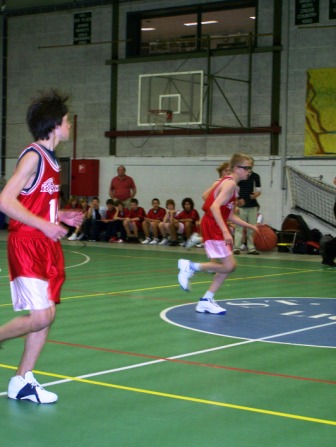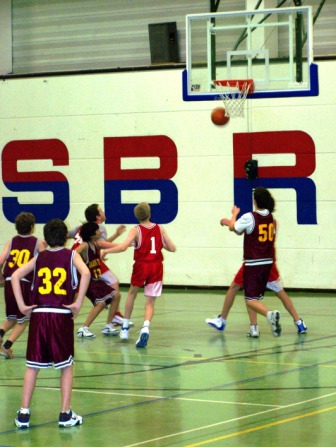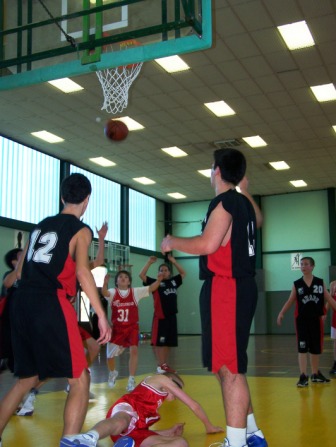 Knocked to the ground by "Big Guy" - free throws for Alex!