Speech and Debate Competition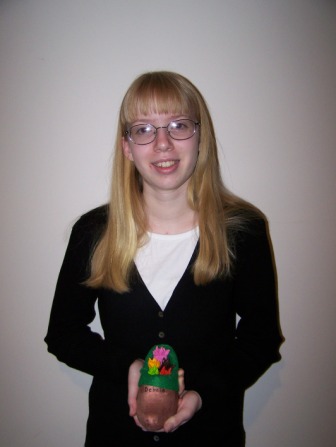 Amanda joined the school Speech and Debate team for the first time this fall and has shown that this is something she can really do! At the first competition she has gone to, she and her partner, Yullee, placed 3rd in the Debate portion of the competition! The two teams that beat them both come from a post-secondary school (they have already graduated from high school and are doing a year study before going to college, so are 18 years old to Amanda's 15 and Yullee's 16...) where speech and debate are actual courses they take. Our team meets once a week after school and compete for the 12 spots they can take to the competitions. Here's what the speech and debate teacher had to say about Amanda and Yullee -
"Amanda and Yullee did exceptionally well (they only joined the club in September 07) as the youngest entrants to reach the final four, from a crowded field, in the semi finals, were up against a very seasoned and experienced opposing team of 18/19 year olds and indeed only lost to a split decision from the judges - which was extraordinarily impressive!"
"...we also particularly want to mention our Debate semi finalists mainly because of their youth. They were 15 year old Amanda and 16 year old Yullee and they battled a team from the said junior college in the semi finals for a place in the finals. This was a magnificent achievement for 2 students, who only started debating for the first time in their young lives 2 months ago, against seasoned and experienced opponents."
Amanda and Yullee were awarded their Bronze Wooden Shoes to represent their great finish! The competition, held by the New European Speech and Debate Association (NESDA), was at the International School of the Hague in the Netherlands, so the wooden shoes were very appropriate!
Amanda will try to make the team again for the spring competition in Dusseldorf, Germany! Way to go, Girl!!!