Talent Show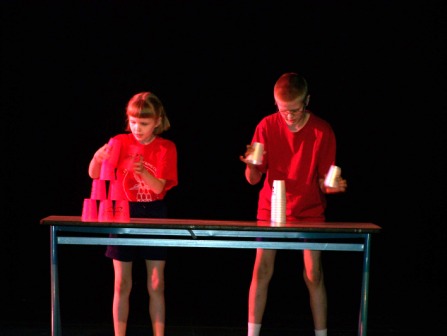 Alex and Casey were asked to help get Sports Stacking started at our school! Our after school activities coordinator read about it and decided it might be something fun for the kids to do on rainy days when the sports activities couldn't be outside - she bought some cups and then started asking teachers if they knew how to do this or knew of anyone who did. Our names got back to her and she asked us to come it to see her about it. She saw the kids stack and asked them to try out for the school-wide Talent Show so everyone could see what this was about and get interested in trying it.
So they went to try-outs - about 40 acts tried out for the 22 openings in the show, so it was certainly not a guarantee that they would get in. They developed a routine that involved jump rope tricks like they learned in Colorado with the sports stacking to make it more interesting - even put it all to music to make it fun! They made it into the show!!!
At the show, they started jumping and stacking to the music and the crowd really got into it - clapping and encouraging them along! They had a super performance and so many people have come up to them and talked to them about how cool their act was and how great they did - it has been a really fun experience for them!
Now we will start going to the after school activities and helping the other kids learn how to have fun with cups!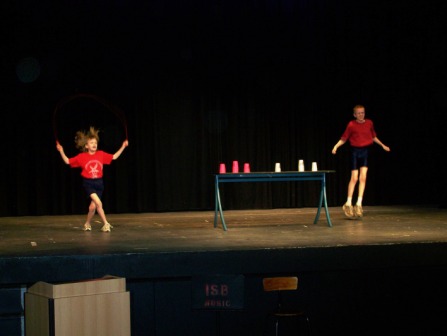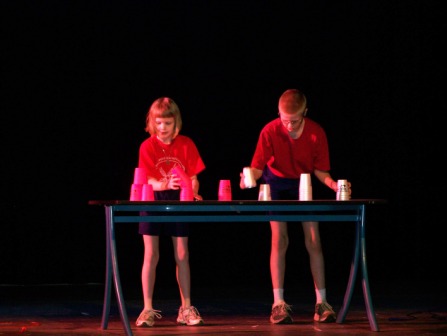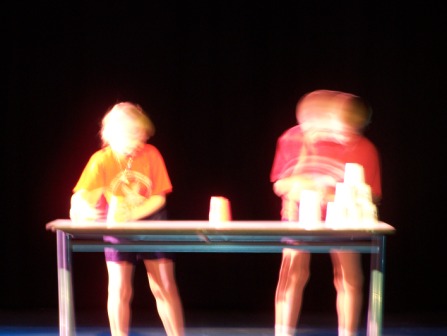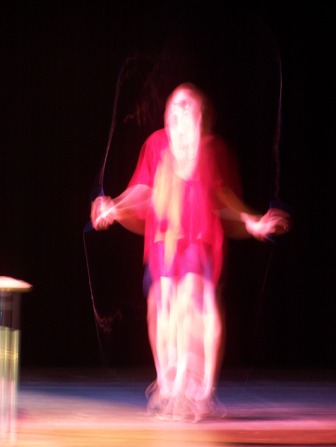 Look how fast they move!!!