Grandma Shirley's Visit
Grandma Shirley and Chester came to visit us in February and early March. The kids had one week of that time off school (Winter Break) and our van was in the shop the entire time, so we were not able to go many places! We spent the week off school playing around the house and relaxing since several of us had colds and needed to rest. After the kids went back to school, we were able to take our loaner car (seats 5) and go a few places - Viller's Abbey, St. Michael's Cathedral, downtown Brussels, the Chocolate Museum and so on. Sonya did not really take many pictures since she had already done so in these places, so these are Grandma's shots from the trip.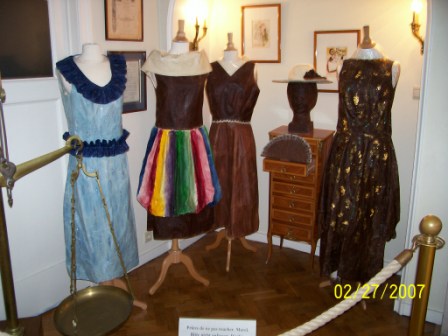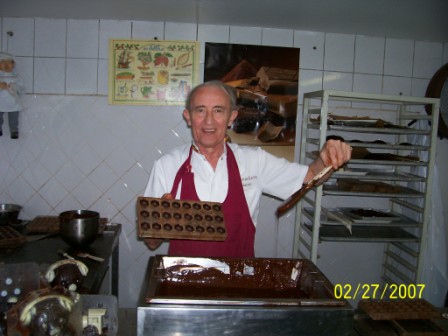 These pictures are from the Chocolate Museum. The dresses are made completely of chocolate! That might even be enough to get Amanda and Sonya near one of those things!!! This gentleman at the museum showed us how to make filled chocolates - the stuff that Belgium is famous for! We were totally surprised at how it is done - come over sometime and I will take you there so you can find out! He is a 4th generation chocolatier!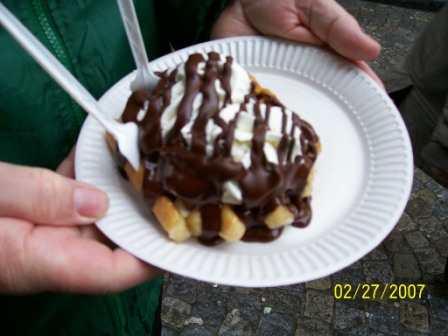 A Belgian Waffle! This is what you get when you go downtown (although I have been told that true Belgian's don't get chocolate on theirs....) - a hot, freshly made waffle covered in fresh made whipped cream and we get the chocolate no matter what the Belgians do!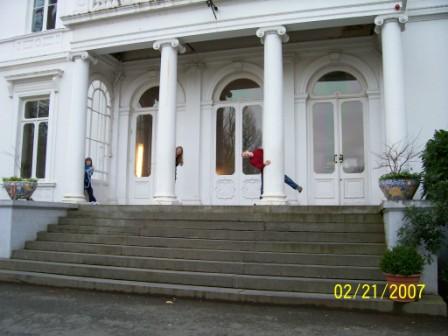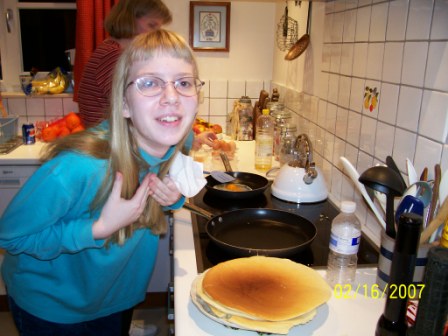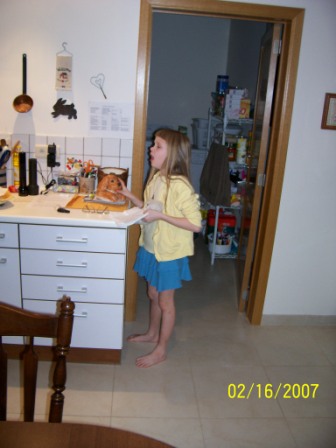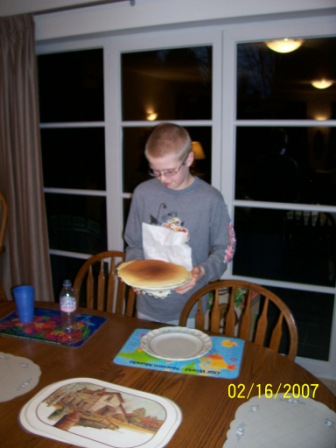 And the kids goof around in front of the Chateau at their school - Amanda demonstrates her pancake making abilities - Casey and Alex show how well they can set the table!