Musee Royal de L'Afrique Centrale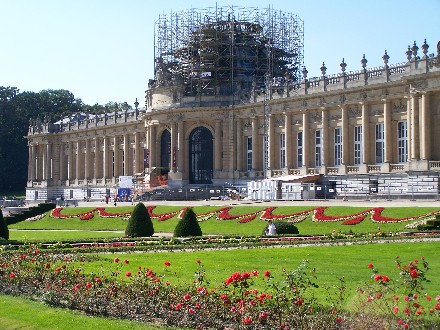 Curt had to leave town for a business trip to Moscow, but the kids and Sonya still wanted to go someplace, so we chose the Royal Museum of Central Africa. It is very near our home, in the commune of Tervuren, and we thought we could make it on our own. We did without a problem and had a very nice afternoon.
The museum is in a beautiful old building - guess it needed a bit of renovating though since they are working on the dome. It is located on the edge of a very large green space (they like those here as much as they do in Colorado!) with a lake and lots of grass and flowers and pathways.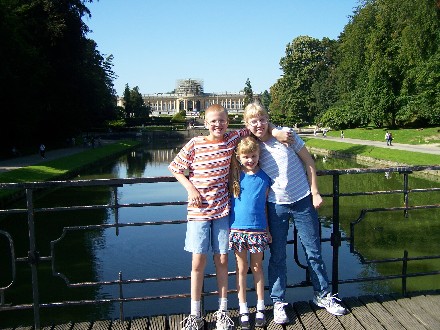 Amanda and Sonya could have stayed in the museum for a long time, reading all the documents and history behind the colonization of the Congo. It was very fascinating in the difference between what the government told the people here and what it told the people in the Congo. They certainly made themselves out in the best light possible in both places... There were also lots of examples of pottery, tools, clothing, boats, masks, and so on inside. A large section was devoted to the animals of the Congo - a bunch of them had visited a taxidermist and were on display, including a giraffe and an elephant. The animals are about 100 years old, so they are not necessarily in the best shape anymore and the museum talks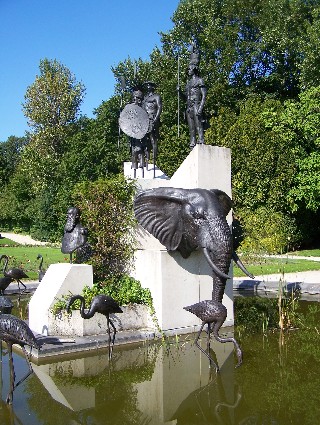 about updating itself to become more relevant to today, so it may improve in time.
We had fun walking around outside after we visited inside. The kids loved the statues and fountains in the gardens. The flowers were amazing - they really like to use flowers in designs here. It was a beautiful day and well worth taking a walk! They also have a website - www.africamuseum.be - if you want to check it out some more.