Naperville Triathlon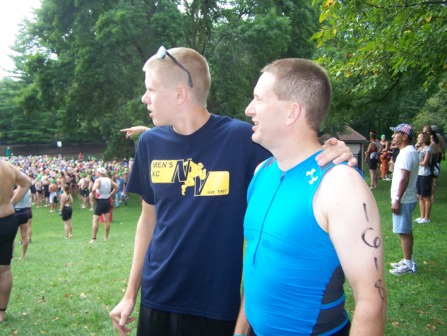 Curt will be participating in the Naperville Triathlon - Alex is there to lend support to Dad's efforts but will not compete himself since official cross country season starts this week and he needs to be ready for that.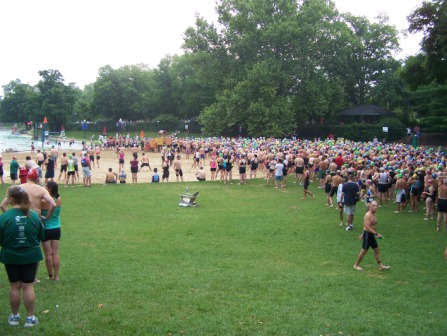 This one is pretty big!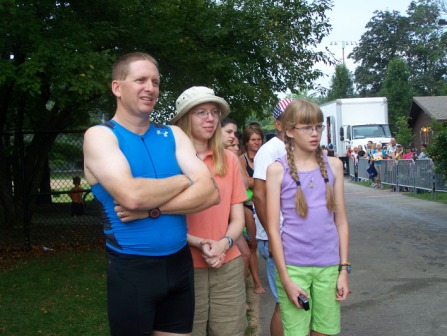 Curt plans to wait until near the end of the line to enter the water - he's hoping for a much better swim this time around! Amanda and Casey are here to cheer him on.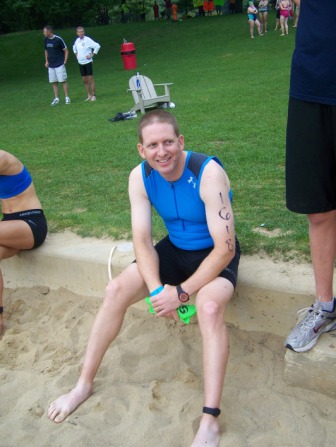 Curt waiting to get started.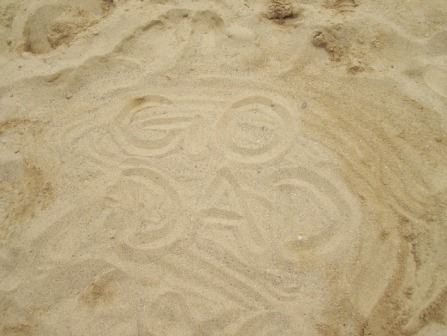 The girls wrote messages in the sand to encourage Dad!
The end of the line is near - Curt will go in soon!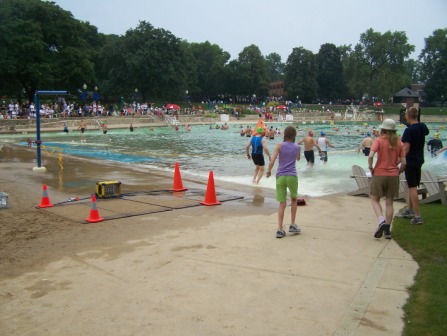 And Curt is in the water with Casey, Amanda, and Alex cheering him on.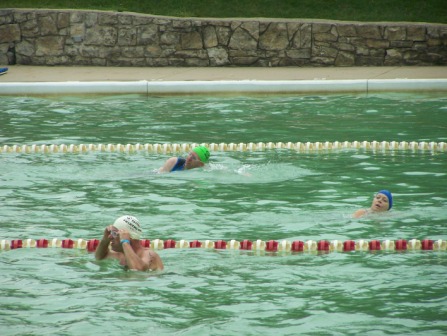 Curt in the green cap - the swim is going well.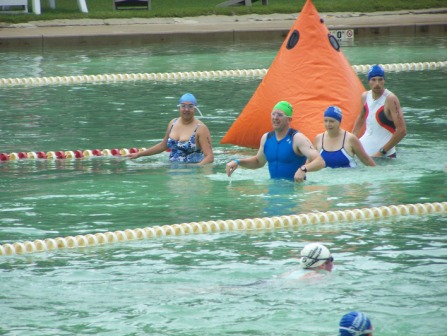 Curt makes his way around one of the buoys.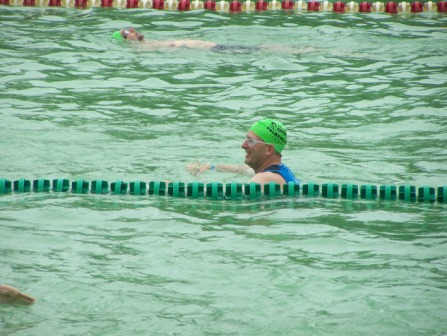 And he's smiling :)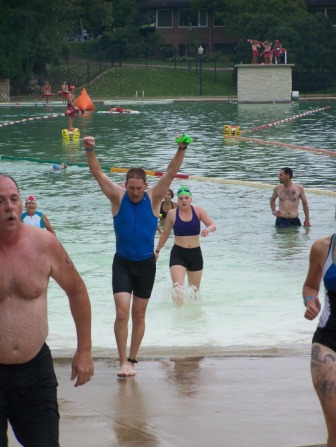 He did it! In 13:01 - over twice as fast as Springfield. Way to go, Curt!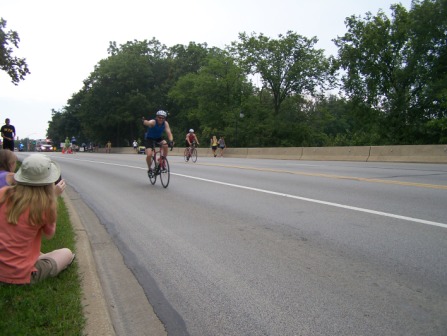 And now on to the bike - Curt is about half way thru the ride here. The kids are all on the left side of the picture cheering and filming.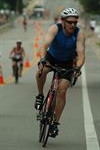 A photo taken by the event staff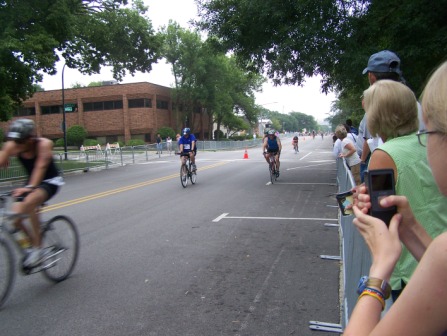 Curt comes to the end of the bike ride in 42:09 - a great time!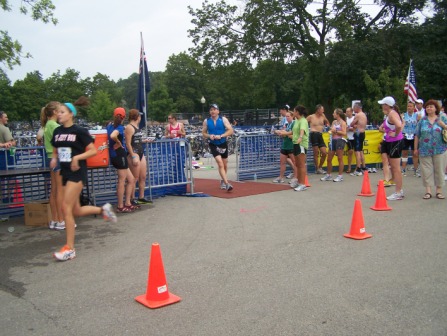 And now Curt leaves for the run...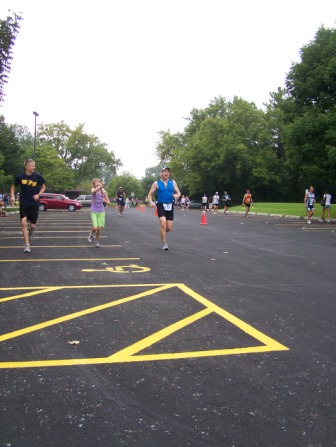 He gets off to a good start while Alex and Casey give him some encouragement.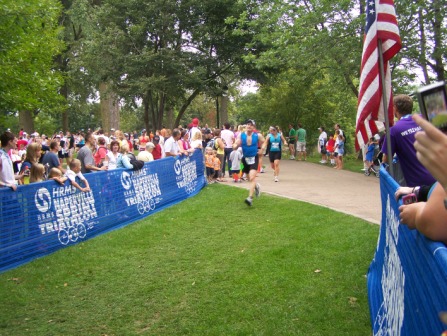 And Curt comes to the finish - run time is 28:54, overall time is 1:30:22 - great job!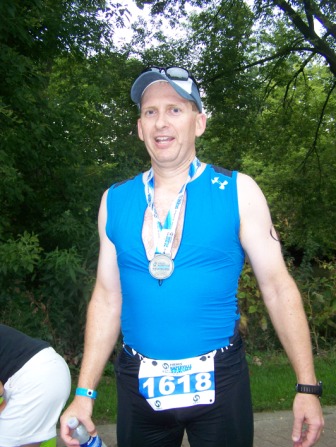 All finished now - time for some water and food!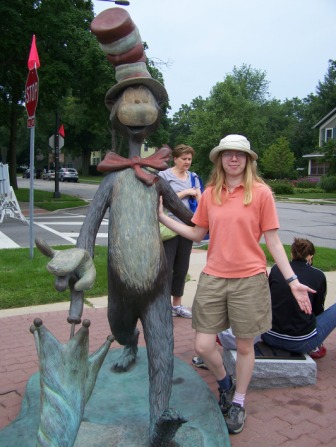 Amanda stops to see the Cat in the Hat on our way back to the car.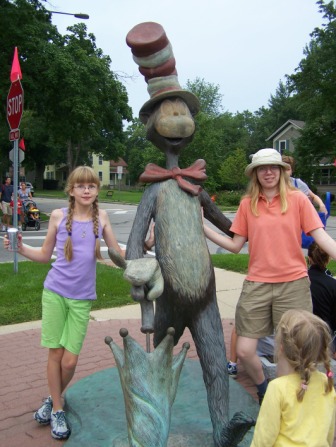 Casey, Cat in the Hat, and Amanda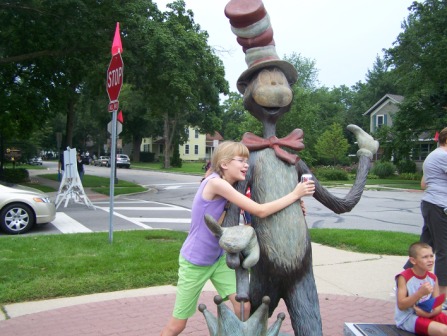 Casey gives Cat in the Hat a hug.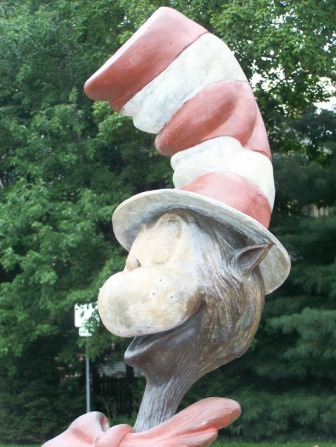 A nice morning in downtown Naperville - great job, Curt!