U of I Engineering Open House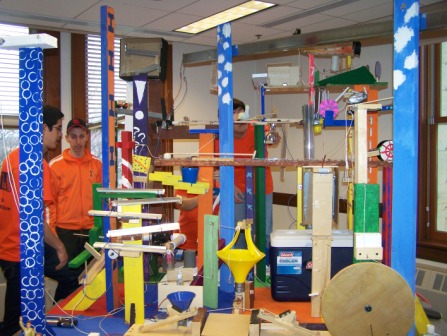 Every March the University of Illinois holds it's Engineering Open House - people come from all over to see what kinds of things are happening in the College of Engineering.
This is the Illinois Rube Goldberg Society machine for this year's competition coming up at Purdue in a few weeks - Amanda is in her first year at Illinois and is a member of this club so we had to go see what the machine would do.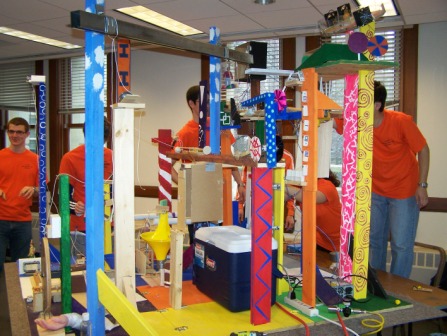 The idea of a Rube Goldberg machine is to take a very simple task and make it as complicated and convoluted as possible. Each year there is a given task that all machines going to the competition must accomplish.
This year that task is to put hand sanitizer into a hand. Amanda is here with their machine.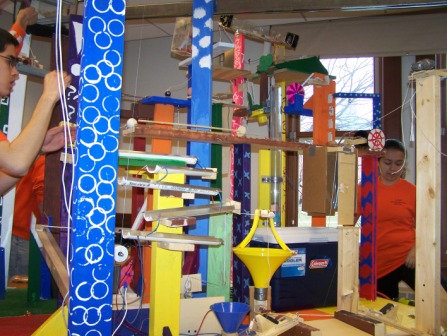 Each team also builds the machine around a theme of their choice. This year's team chose Willy Wonka and the Chocolate Factory.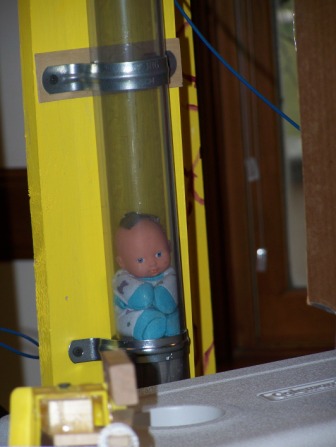 This is Augustus Gloop waiting to go up the tube...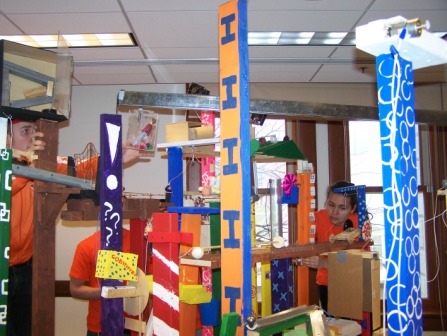 You can see Charlie up there at the top left - he's in the great glass elevator.
The blue post with circles in the fizzy lifting machine.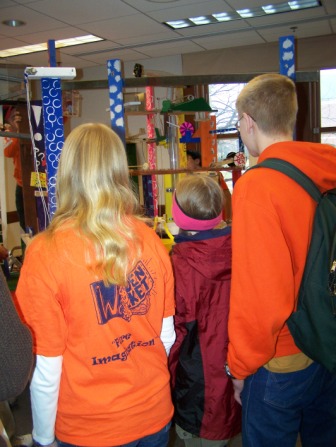 Amanda, Casey, and Alex watch the machine perform.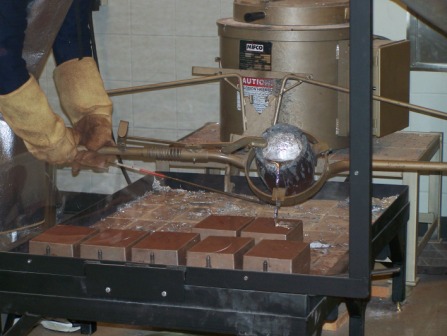 This is a demonstration of sand casting - it gets pretty hot in there!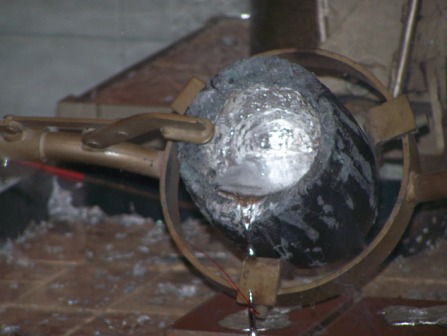 There was a race car driving simulator...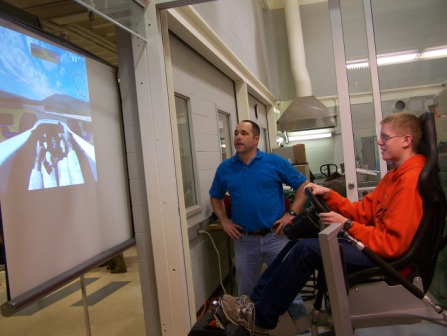 Alex gives it a try and does fairly well.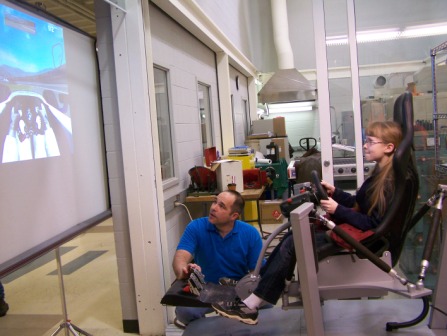 Casey tries it too, but she can't reach the pedals so the man helps her...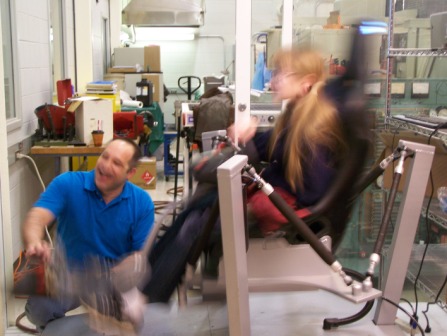 And she crashes the car! Notice how clear and still the background is - she is really bouncing that much!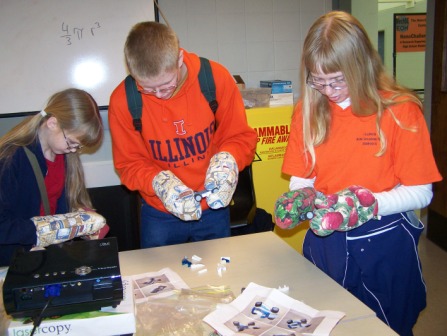 And here is a test of small motor control - Casey, Alex, and Amanda try building the Lego car with oven mitts on!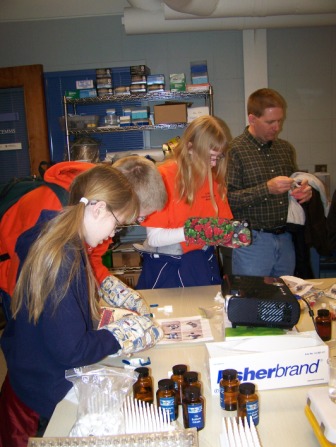 Casey, Alex, and Amanda still building while Curt checks some other things out.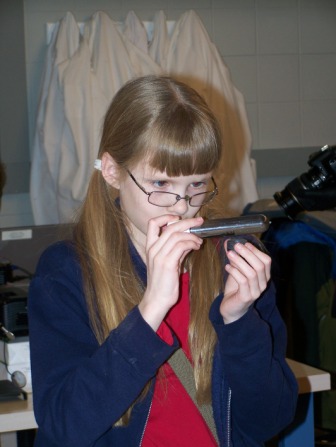 Here Casey uses a magnet to play with some lead particles in a tube.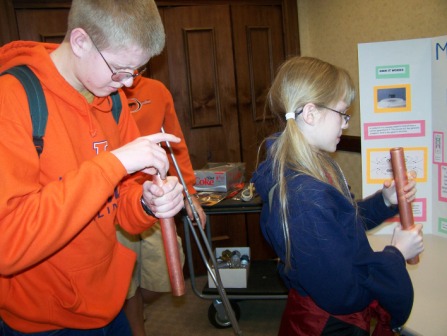 And now Alex and Casey levitate a small ball in these tubes.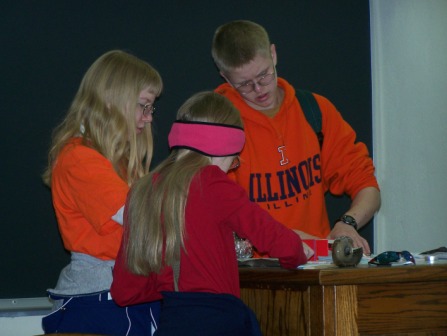 And then we make it to the boat building room - the idea is to build a boat that holds as many pennies as possible given a budget to buy parts.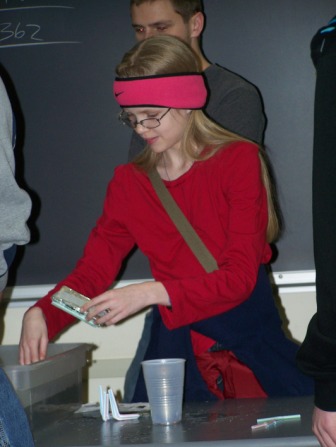 Casey's boat holds 22 pennies - pretty good!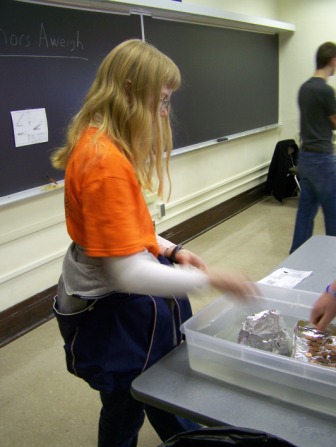 Amanda's boat holds 233 pennies!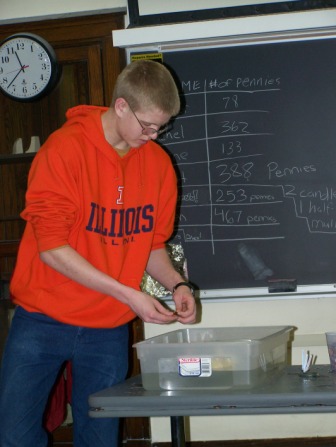 Alex's boat holds over 100 pennies but we didn't get the exact count.
We saw and did many other things too - there were tons of fun things all around the engineering campus!
Looking forward to coming back again next year!