Hoeilaart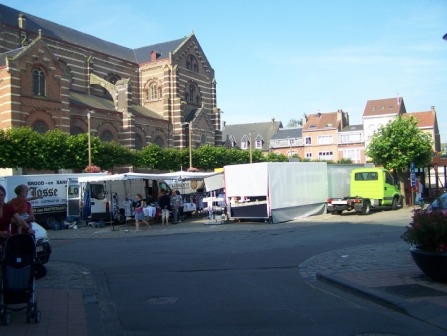 Hoeilaart is the next commune south of Overijse. It's market is every Friday, so one of our last Fridays there Amanda and Sonya went and wandered through.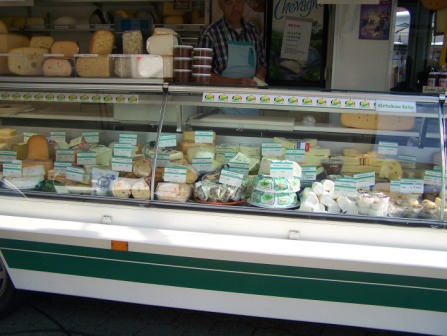 The Cheese Shop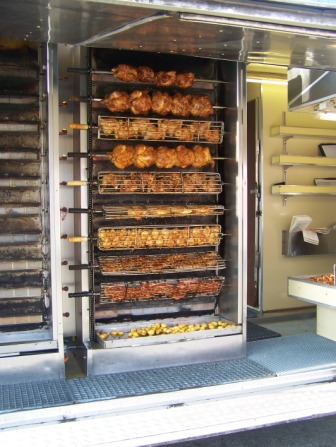 The Chicken Man!!!! He was at most of the markets and parked in different communes throughout the week as well - that chicken is great and so are the potatoes!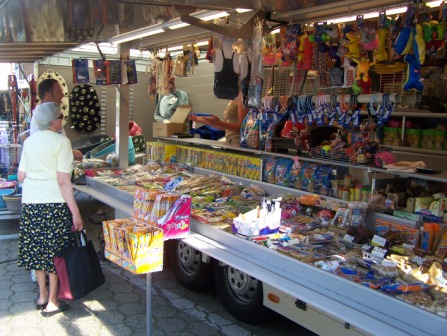 Pet toys and accessories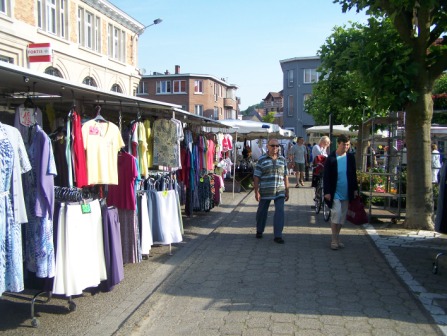 There are always lots of clothing shops too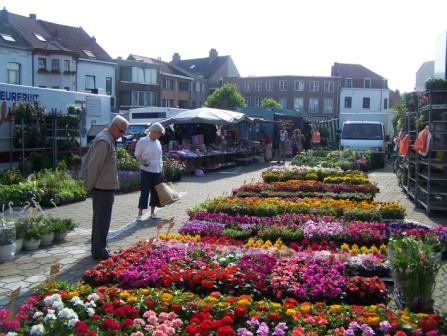 The Flower Shop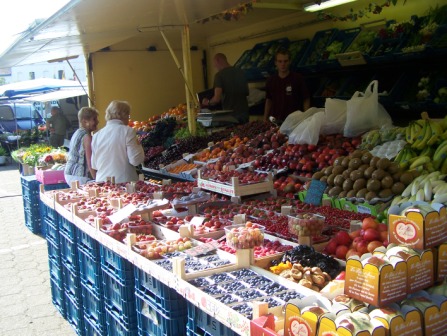 The Fruit Stand - amazing fruit! We had raspberries and peaches today.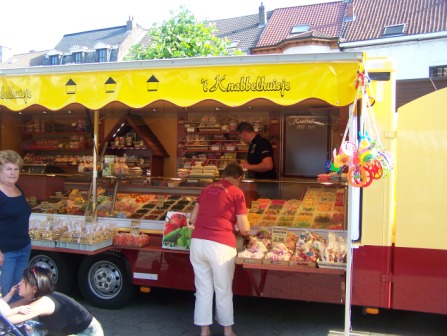 The Candy Shop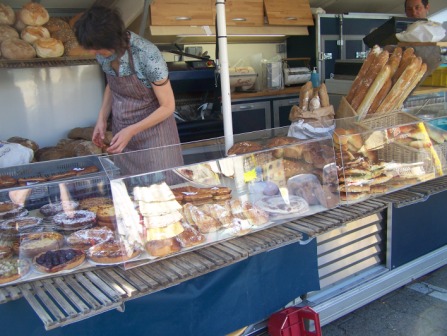 And the patisserie!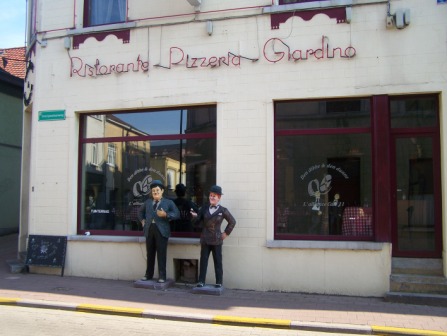 This restaurant is around the corner from the centrum where the market is held - we have always liked the Laurel and Hardy so took their picture today.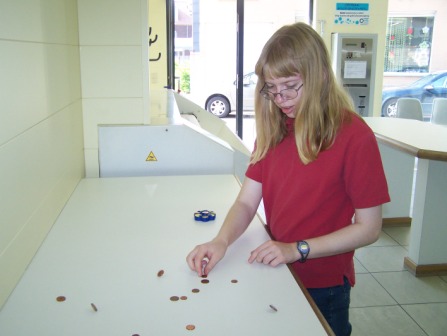 The main reason we were in downtown Hoeilaart today is to go to the Laundromat - our high school graduate gets to learn what happens all day at home these days and finds herself less than stimulated by laundry...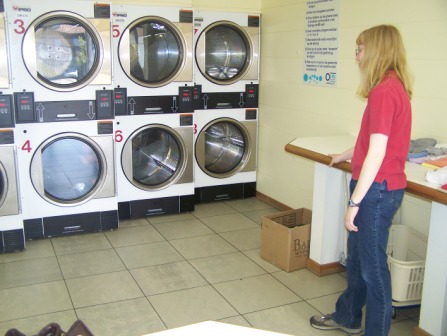 She did find it fun to watch the dryers go round and round though!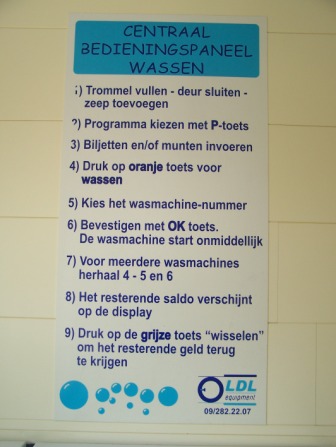 It took the both of us and all our education to get the laundry going - Here's the instructions for the washing machines...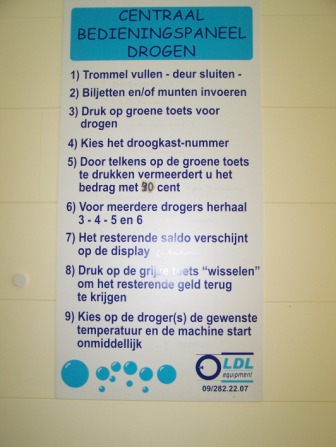 And for the drying machines...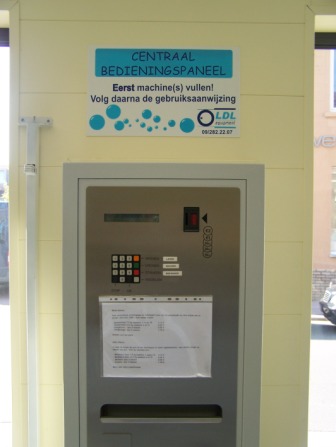 And to work the payment machine (you turned on all machines from this one after putting your money in). Fortunately a nice person who spoke some English came in as we were slowly reading and helped make things quicker for us!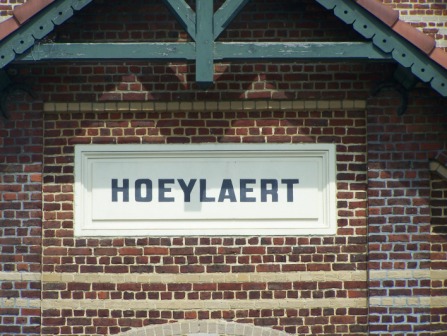 An old railroad depot - now a restaurant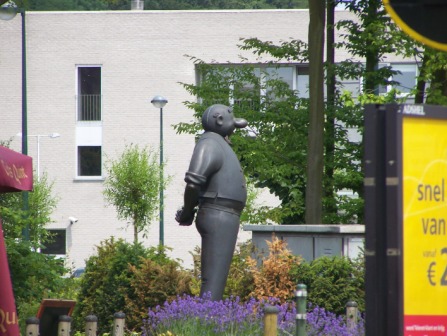 And this cartoon man stands outside that restaurant - we call him Nemo!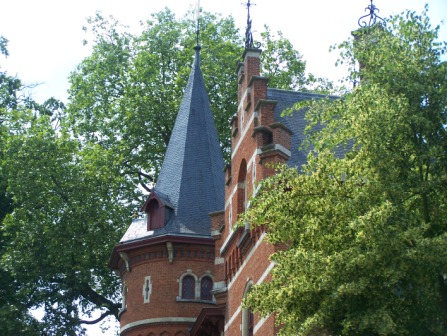 The Hoeilaart Gemeentehuis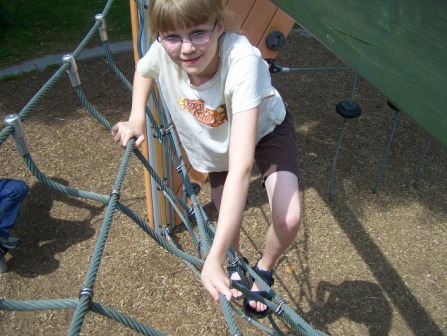 Casey on the playground by the Gemeentehuis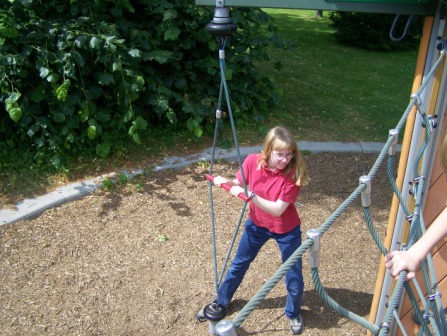 Amanda plays too!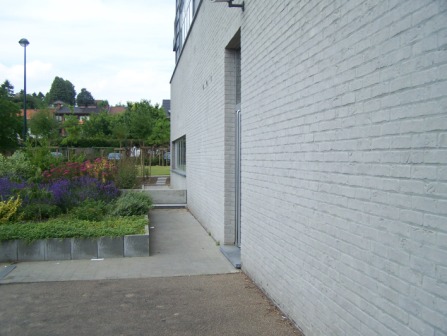 And helping out with another every day chore - grocery shopping - Amanda discovered this sidewalk by DelHaize. The sidewalk continues on to the parking lot after that little wall, but for a person to continue on it they have to step over that wall that is about 2.5 feet tall - she thinks this is strange!
Good-bye Hoeilaart!