Overijse - Our Home Town in Belgium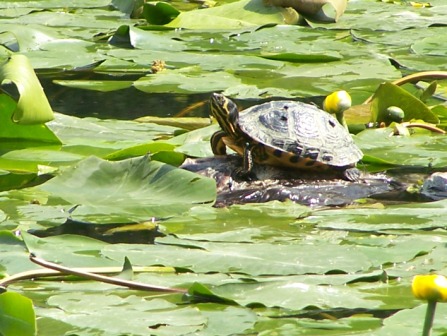 Overijse is the commune (town) we live in in Belgium. Right by the center of the town is a beautiful little pond and on a lovely day in May we decided to take a walk around that area.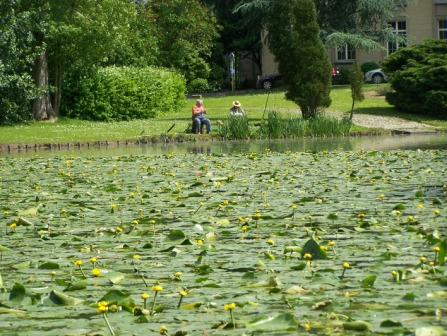 There was wildlife galore that day (not the fishermen - just the turtles and geese and birds and something swimming below the surface and swirling up to the top like crazy!). I also don't think there could be many more lily pads on the water...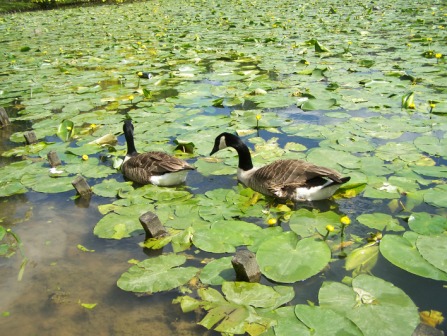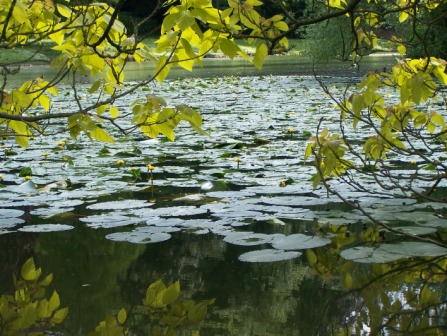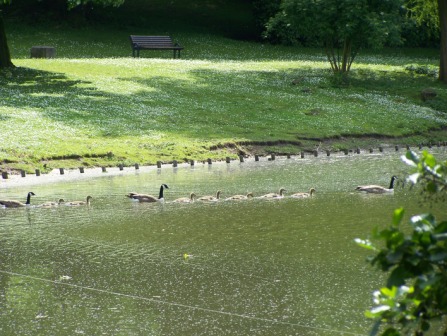 This goose family was out for their stroll/swim today too!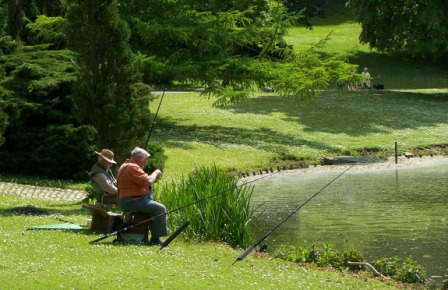 And the fishermen reminded us of a scene from the past - relaxed and happy gentlemen spending their day at the pond.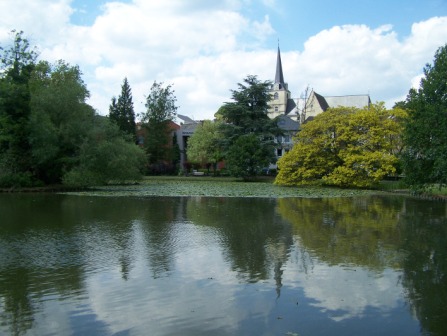 This is the pond with the church that is in the city center in the background.
Our "home town" is quite beautiful!