Around Ghent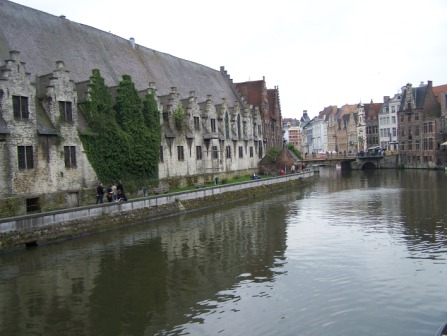 After leaving 's Gravensteen, we headed out to see more of Ghent. We stopped near this bridge to get some delicious Belgian frites...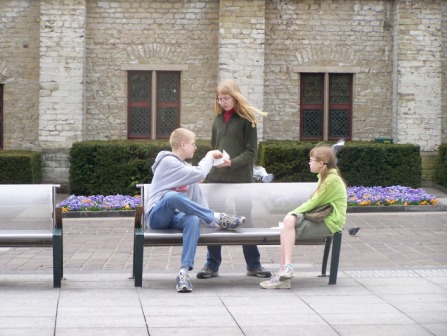 And then walked on over to this main square to finish eating them. Alex very generously helps Amanda eat some of hers! Casey wouldn't share with him...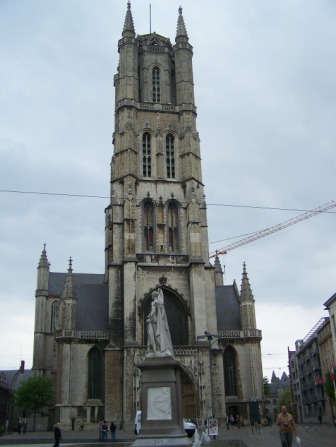 St-Baafskathedraal - home to the famous painting/altar piece called the Adoration of the Mystic Lamb (a 3 star site!), so we had to go in and have a look. Absolutely no photography was allowed inside any part of the cathedral, so you'll just have to take our word that the altar piece is amazing and so is the church! The altar piece was painted by Jan van Eyck, possibly with the help of his brother Hubert, from 1425-1432 and is considered one of the Seven Wonders of Belgium. It is regarded as the greatest masterpiece of early Flemish art and is one of the most famous paintings in the world according to our guidebooks. It is quite impressive and was a spoil of both the French Revolution when Napoleon took it and also was taken by the Germans during WWII - always to be returned to it's home in Ghent.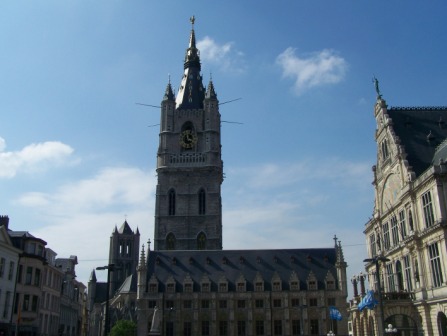 Across the square from St-Baafs is the Ghent Belfry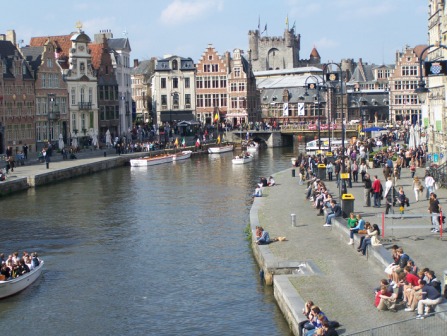 We then walked over to the most picturesque bridge in Ghent to have a look - it is quite lovely looking back at the castle. But as we watched the happenings down by the river, something else passed behind us on the bridge...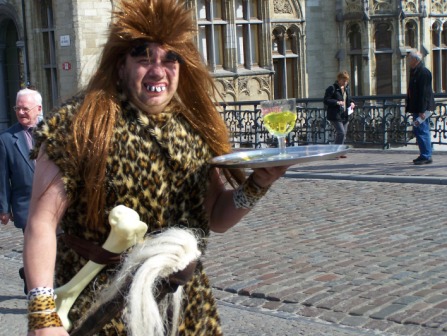 A cave man carrying a tray of beer??!!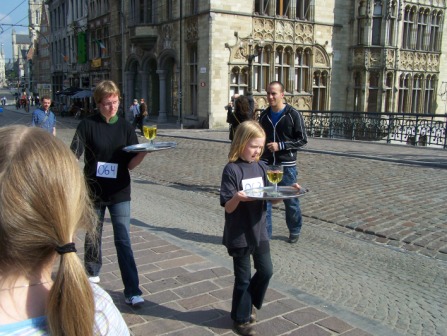 Followed by a little girl - all of about 7 - carrying her own tray of beer as well! Many beer carrying folks passed by us - it seems that on this particular Sunday afternoon there is some kind of race to see who can arrive back by the castle fastest but yet with the most beer still in their glass...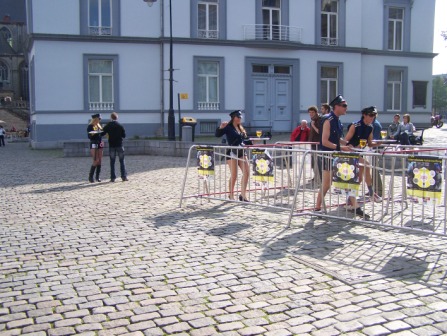 These "policemen" were moving along the route very slowly, stopping to drink with many people as they passed by them... An interesting event to witness...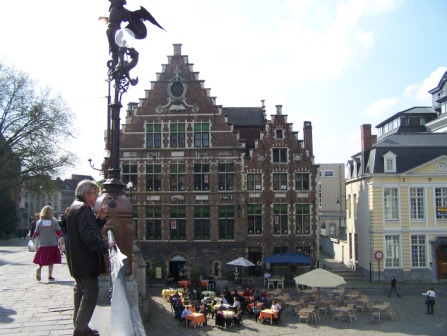 Another one of the quaint buildings in Belgium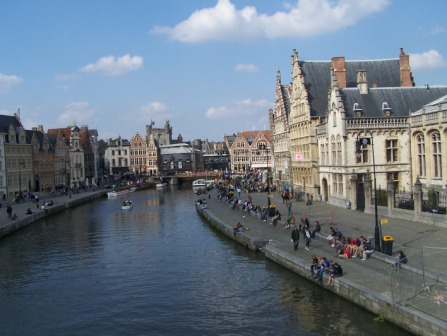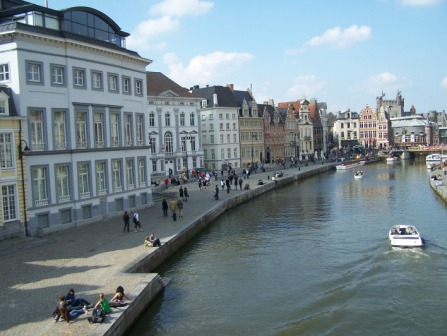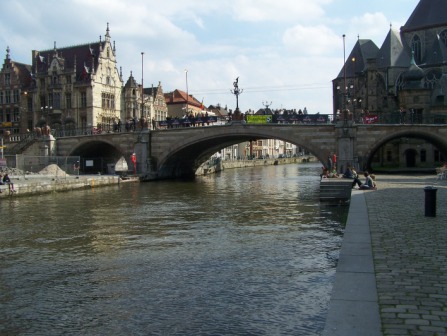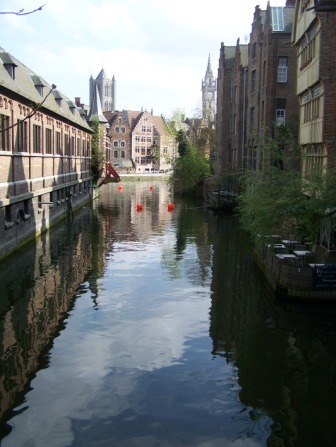 Another great day in another Belgian city!