Kasteel van Arenberg - Leuven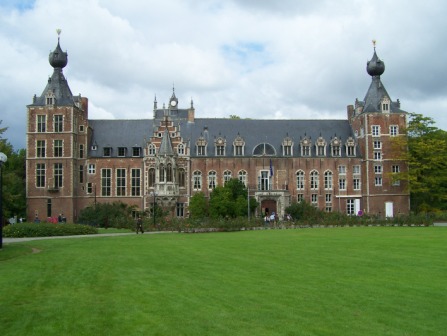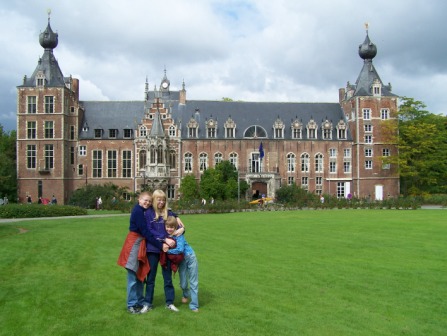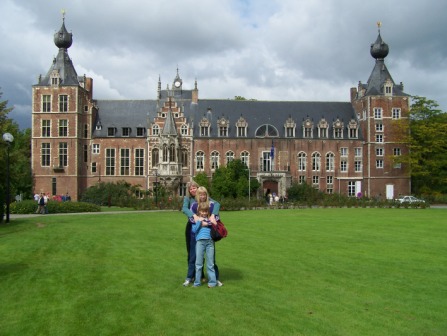 It's Open Monumentendag! That means that it is the weekend each year that many, many buildings, castles, abbeys, historic sites, battlefields, old homes and so on are open to the public each year when they usually are not (the information online said that almost 900 places in just Flanders were open today!). So the kids and Sonya set off for Leuven, a small city about 25 minutes from home, to see a few of the sites. Our first stop was this castle - Kasteel van Arenberg - which is now part of the Catholic University of Leuven and is part of it's science and engineering departments. You are seeing the most impressive part of it right here - the front of the castle is amazing! Four rooms inside have been kept as they were when the castle was built in the early 16th century - a chapel and 3 salons (which just means living rooms). The ceilings in the hallways leading to these rooms were beautiful you can see. The first room we came to was a chapel. Those amazing windows sit in a room that is not used for conferences - there is a very modern, large, oval table and a coat rack which had professors robes hanging on it. The windows are the most beautiful in the building. Then we saw the salons, filled with paintings of the people who had lived here over time - there were no signs and the tours were all in Dutch, so we just got to guess about who they might be and what might have happened to them! One family portrait showed a mother and father with 5 children - I asked our kids if they thought we should sit for a formal portrait and got three very fast "NO"s from them!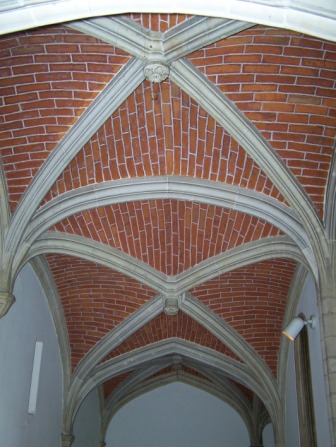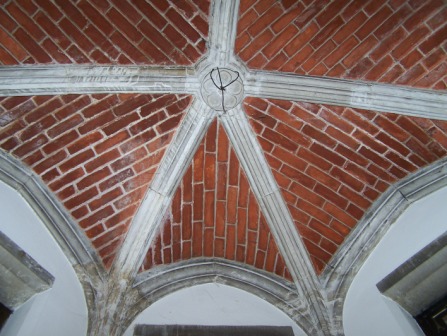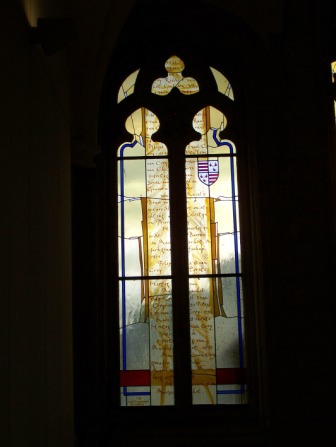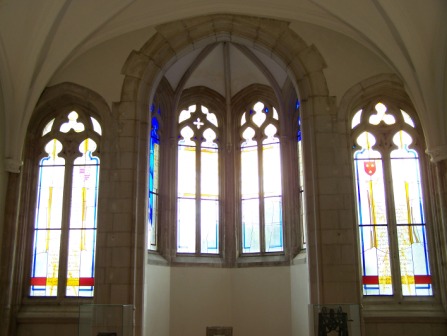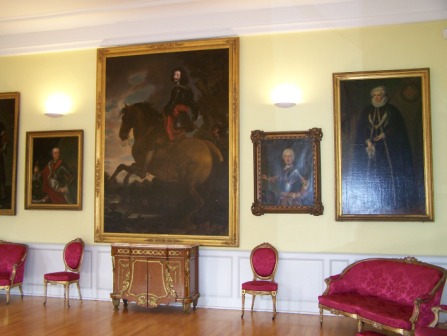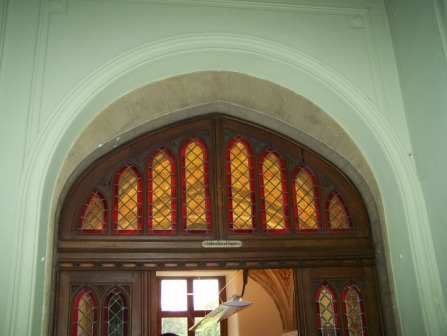 These next pictures were taken in the castle gardens and courtyard.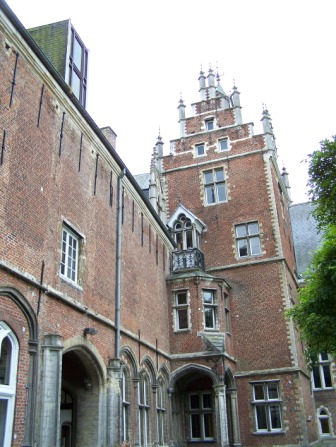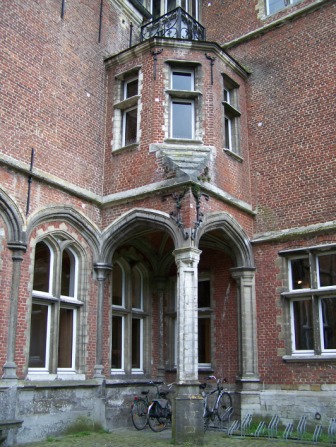 The bike racks seem out of place until you remember that this is now part of the university!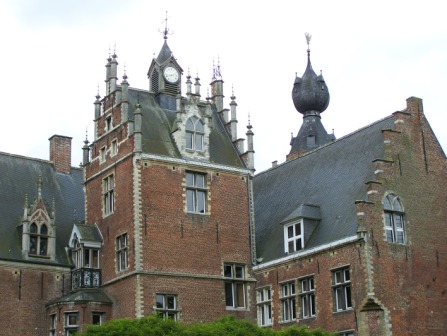 What makes them think of these odd shaped decorations?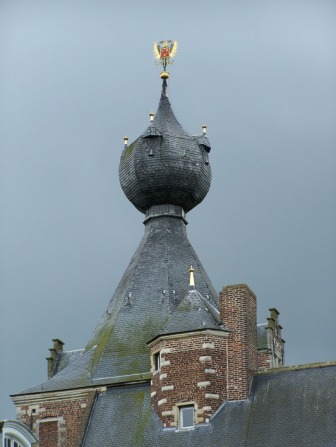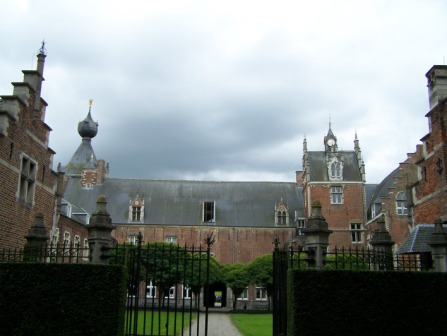 The back courtyard from just outside the castle gates.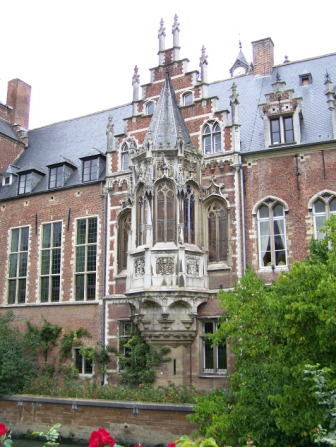 This is the chapel windows from the front of the castle.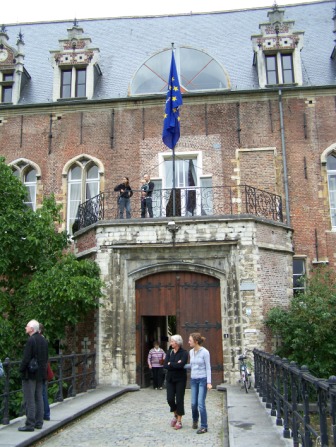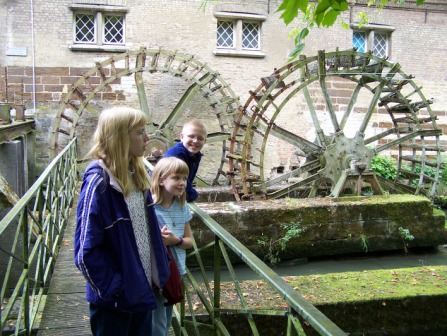 This waterwheel is on the building just next to the castle and the small river flowing past the castle was being used today for a kayak race - the kids were fascinated to watch the kayakers push there way through the course - for parts of it they had to turn and go against the current to make it through the gates in order, you could tell it was very difficult work for them! The swan and ducks were also watching from a safe distance.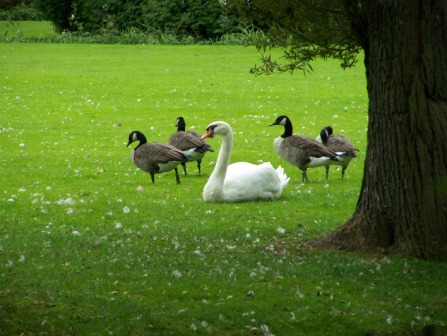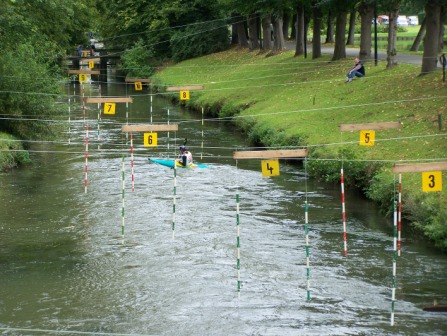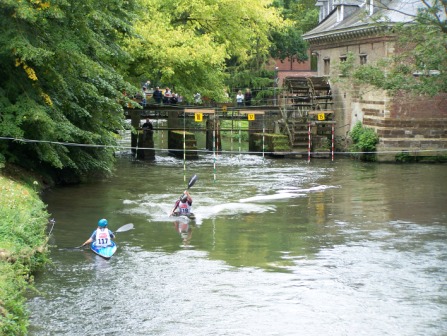 Now we are off to our next stop - just a couple of kilometers away!