Pont de Normandie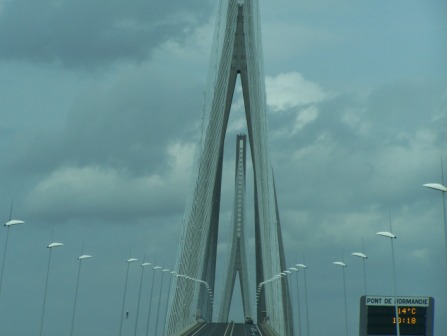 We crossed the Pont de Normandie on March 29th at 13:18 with the temperature at 14 degrees Celsius... The bridge was really cool and this was the second time we crossed it - the first time we didn't realize we would want to have the camera out! So Curt and Amanda took pictures out of the car while Sonya drove over the bridge.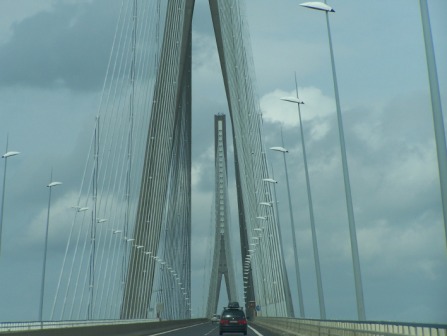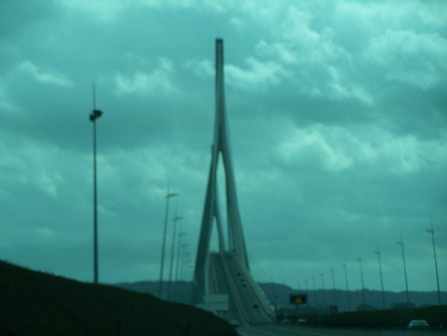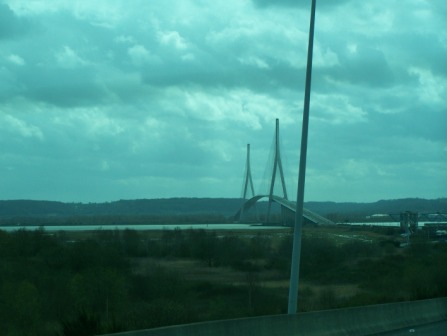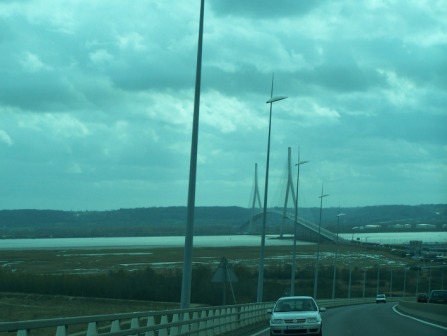 Some Pont de Normandie facts -
Construction started in 1988 and lasted 7 years - the bridge opened in 1995
It links La Havre and Honfleur and is over the River Seine
It's total length is 2143.21 meters
It's longest span is 856 meters
It's width is 23.6 meters, carrying 4 lanes for traffic and 2 lanes for pedestrians
When it was opened it held the records for longest cable stayed bridge in the world and longest distance between piers (over 250 meters longer than any bridge before it!) - both of those records have now been broken again.
When we first approached it, Sonya admits to being a little daunted at the thought of driving over it!