Trouville-sur-Mer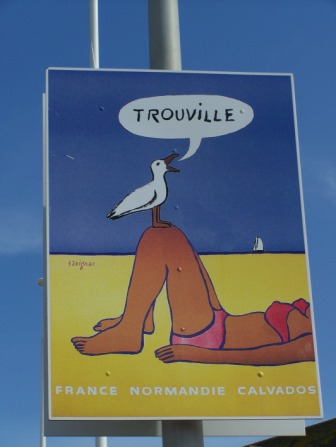 Grandpa John's bomb group was sent to this beach at Trouville-sur-Mer the day before D-Day (June 5th if you don't want to think about it!). Here is his journal entry for that mission -
"June 5 Trouville -Well we did it again, dropped them in France. Not too far from the coast. They say the big day is getting near. We never had much flak and no fighters. 3 hours on oxygen."
I guess the rumors about the big day getting near were true!
Today, and even in 1944, this area was more of a resort part of the beach, unlike the western end that was more rural. This area of Normandy is definitely more built up and commercial than where we have spent the week! The beaches are all built up for the beach crowd, with playgrounds and kites and restaurants and an aquarium and a casino and all kinds of other stuff! Trouville-sur-Mer is marked in our guide book as a spa town now!
We collected some shells and rocks from here as well since Grandpa had come to this area in his B-17.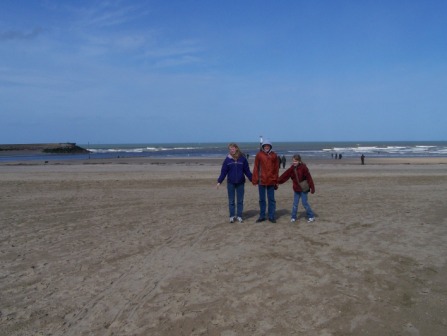 Amanda, Alex, and Casey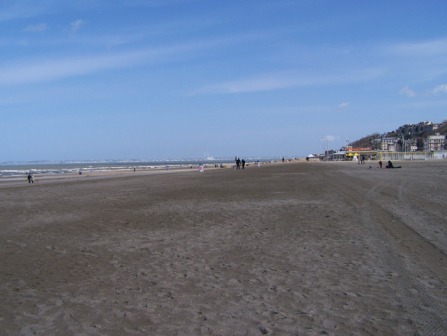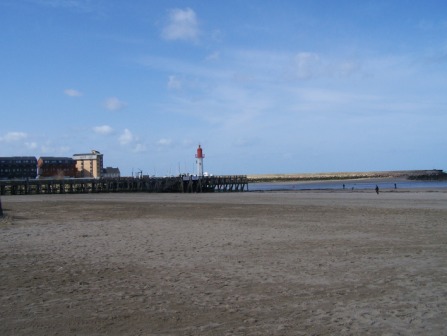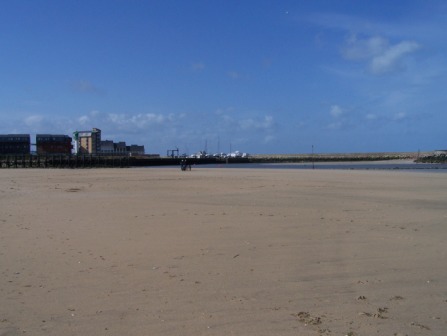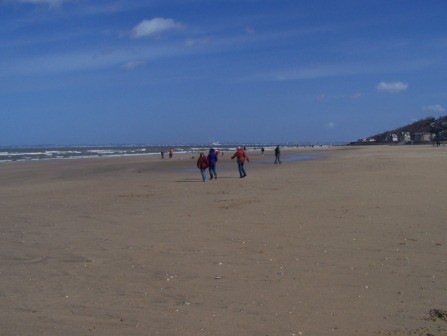 Casey, Amanda, and Alex running on the beach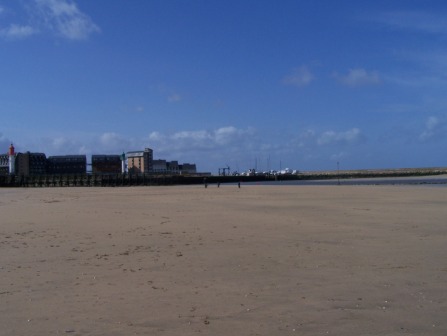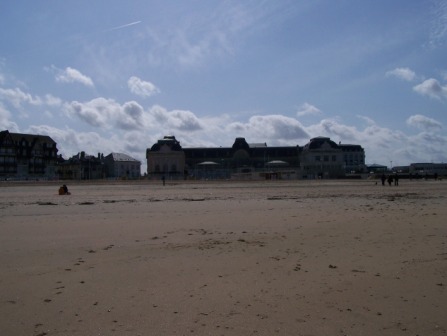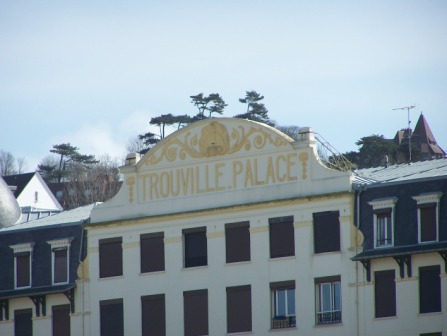 Wow, Trouville has a palace!