Batterie allemande de Longues-sur-Mer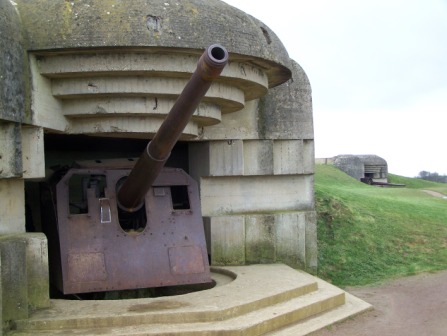 This German Battery located at Longues-sur-Mer was very powerful and was within striking distance of both Omaha Beach and Gold Beach (and both Mulberry Harbours), so it was imperative that the Germans not be able to keep this battery active. It consisted (and still consists of today...) of four 150 mm gun posts, two of which are seen above, located 300 meters back from the edge of the cliff overlooking the seas and one observation and control room bunker right on the sea (you may have seen this in "The Longest Day" - it was used in the movie). The guns had a range of 12.5 miles, letting them easily reach Omaha and Gold beaches.
On the night of June 5th, 124 RAF planes dropped 600 tons of bombs on this site but it was still operational on the morning of the 6th! The Germans began firing at Allied troops as early at 5:37 am (yep, that's what it says in my guide book....). Bombardments by Allied ships finally put the battery out of commission at around 7 pm the night of the 6th.
This part of the German Atlantic Wall is the best preserved of the entire length and now has the status of being a UNESCO World Heritage Site. It was one of the most impressive sites we saw on our trip!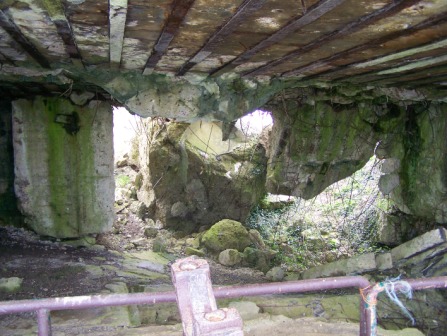 One of the battery bunkers that took a hit from an Allied bomb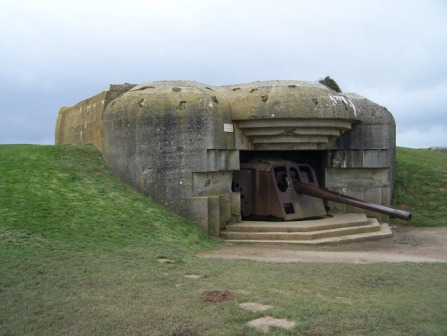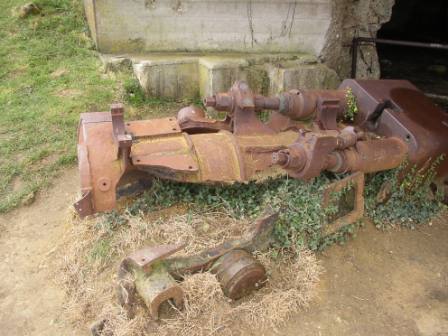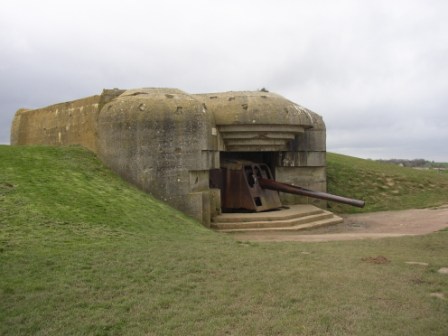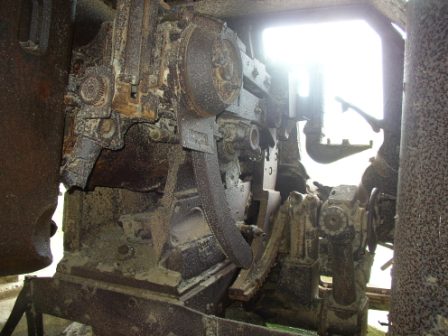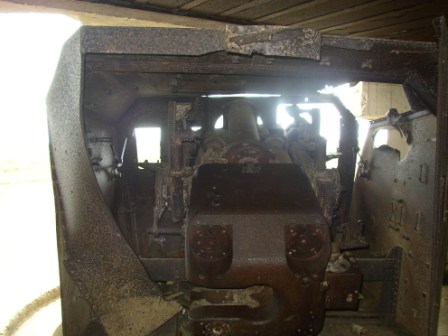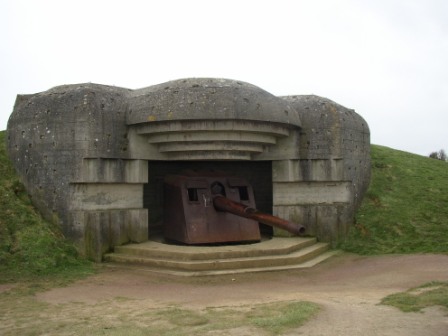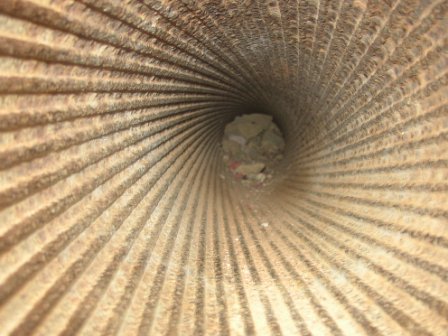 Amanda took cool pictures of the inside of the gun barrels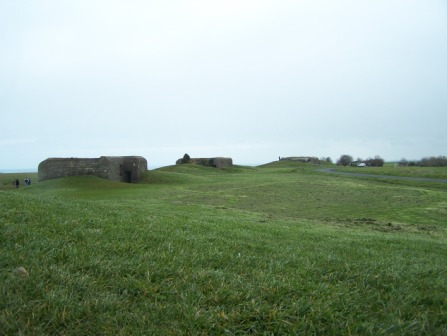 You can see all 4 gun placements here.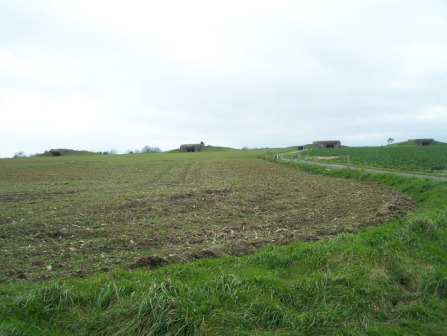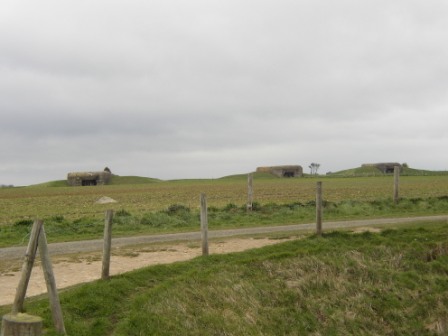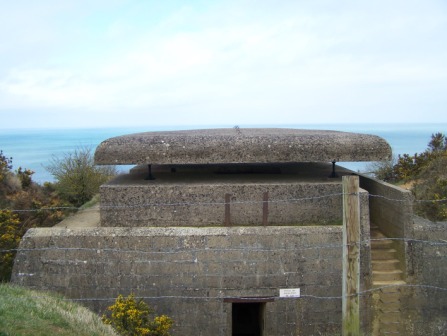 The back of the Observation Bunker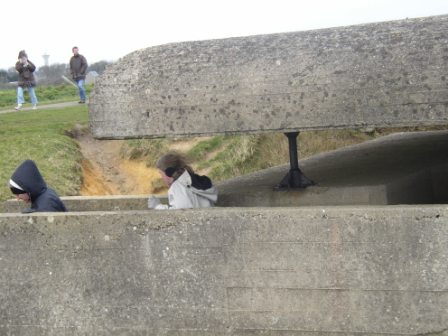 Curt and Sonya coming out of the upper observation room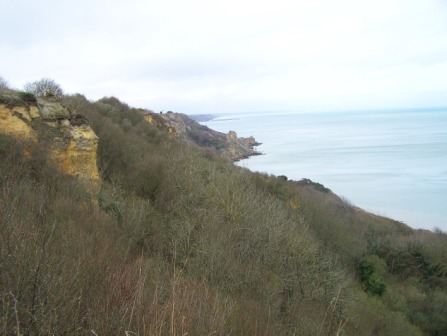 View of the coast from the observation bunker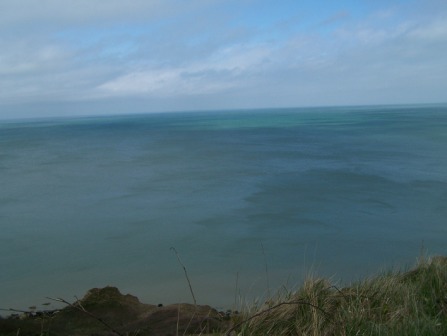 The sea in front of the observation bunker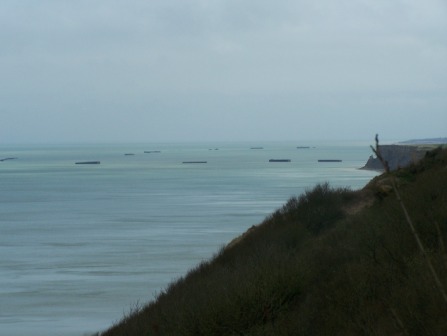 The Mulberry Harbour at Arromanches from the Observation Bunker - really lets you know why this battery had to be silenced...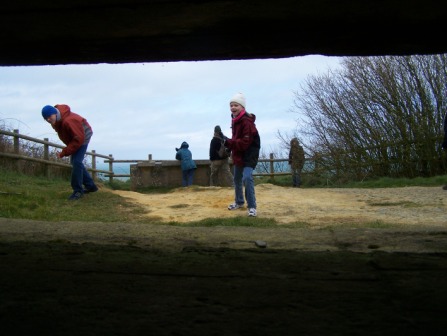 Alex and Casey plan an attack on the observation bunker...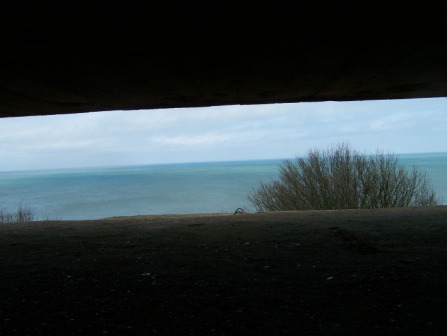 View from inside the observation bunker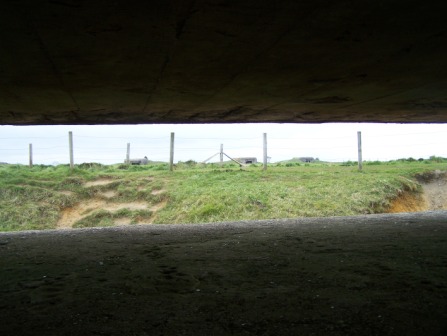 The gun battery from inside the observation bunker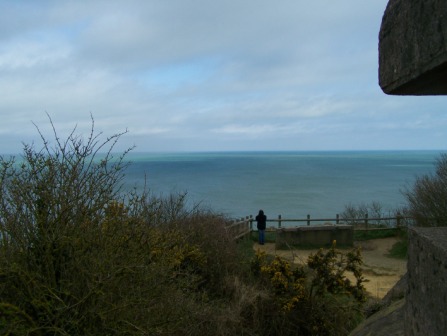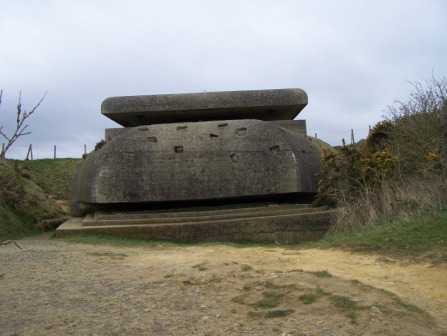 The sea facing part of the observation bunker