Musee de Debarquement
Arromanches-les-Bains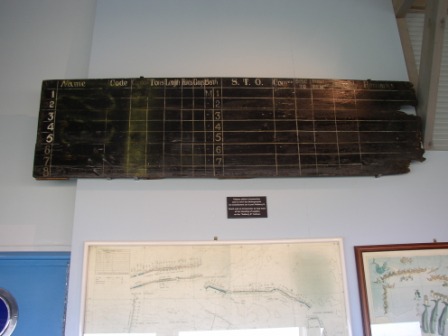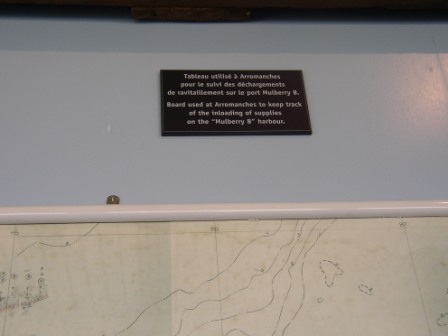 "Board used at Arromanches to keep track of the unloading of supplies on the "Mulberry B" harbour."
This is an awesome little museum located just down the road from our hotel - we had seen it several times as we went to dinner and things and we finally got to it's turn on our itinerary! Most of the information here is dedicated to the Mulberry Harbors, so if you have been wondering about those when they were mentioned before, it is almost time to learn all about them. There is a super film here that tells all about the harbors, from conception through use - it was extremely fascinating and brought us all to the same question - why didn't the Luftwaffe try to take out this harbor that was so essential to the Allies success??? The Allies kept planes up and watching but they never came...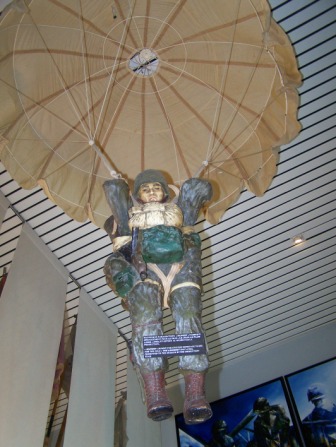 This is Rupert again - you first met him at the Airborne Museum in Ste-Mere-Eglise. He was dropped as a distraction tactic to draw the Germans away from the actual landing zones of the Allied paratroopers. Remember even though he was just a sack, it was dark and he looked real, especially when he would start to "fire" his weapons upon his landing. The Rupert above was the one made for the movie "The Longest Day" - those really used were like the one below. There was no need for that much detail on the real Ruperts!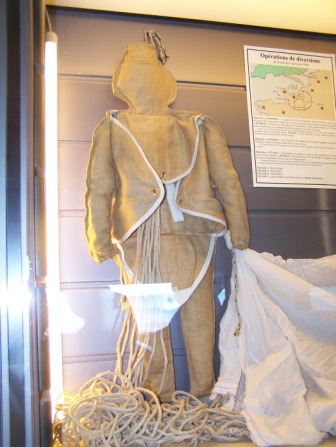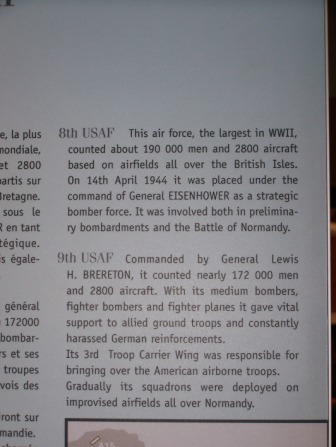 Curt's grandpa, John, was a member of the 8th United States Air Force which is what drew us all to this sign. He flew as the flight engineer and the top turret gunner on a mission on June 5th to Trouville-sur-Mer, just to the east of the landing beaches and he flew another mission on June 6th, 1944 to Courseulles-sur-Mer (part of Juno Beach, where the Canadians landed). He flew about 30 missions during his time stationed in England from May to August of 1944. We are excited to be able to take all our trip memories home to share with him soon!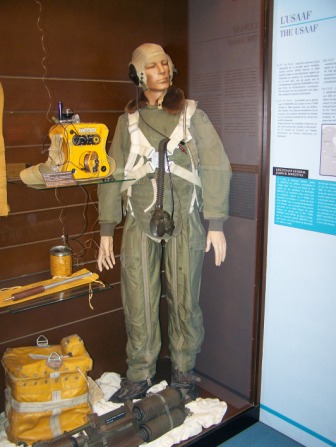 This "men" are dressed as members of the 8th and 9th USAF - just like Grandpa!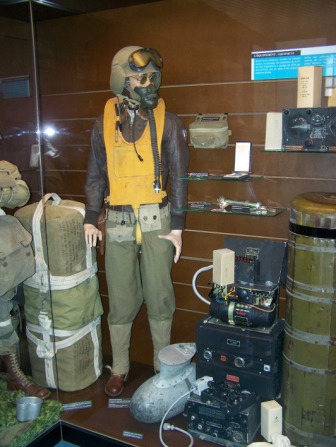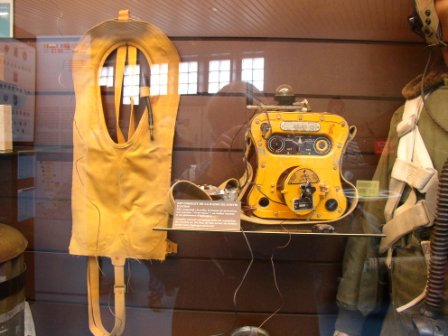 This is a radio used by the USAF and the antennae that went with it - Amanda really liked them!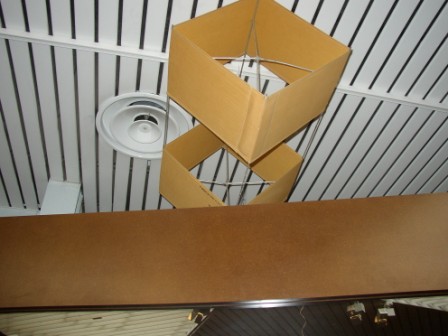 Now out to the beach to see the Mulberry Harbor!