Almost Time to Go Home...
Now that our trip is almost over, we want to share a few odds and ends pictures taken along the way!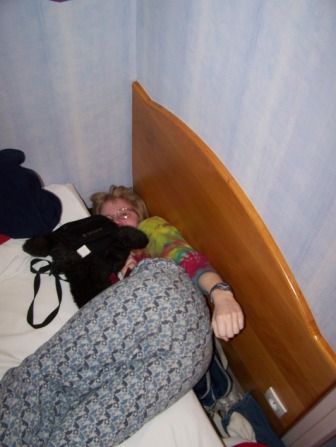 One morning Amanda was getting herself ready to go and fell out of her bed.... Curt told her we were going to use this as the main picture on our home page....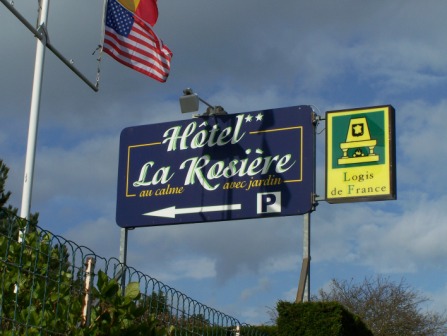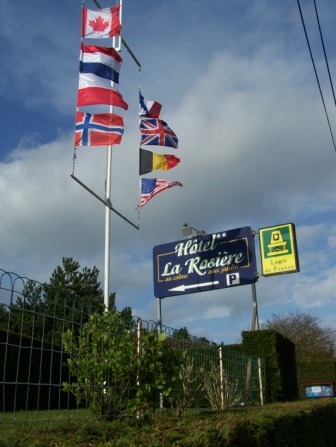 This is our hotel - it was a very nice place to stay and in a great location to see all of Normandy!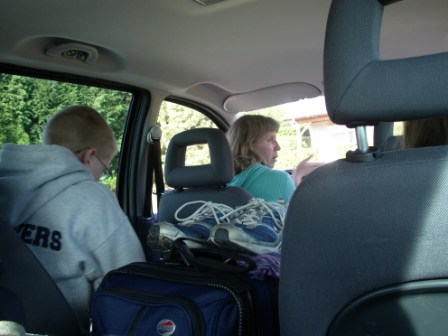 Amanda took these two shots as we were getting ready to leave the hotel on our last day (March 29th - Happy Birthday, Sonya!!). She was trying to show how full the car was!