Pointe-du-Hoc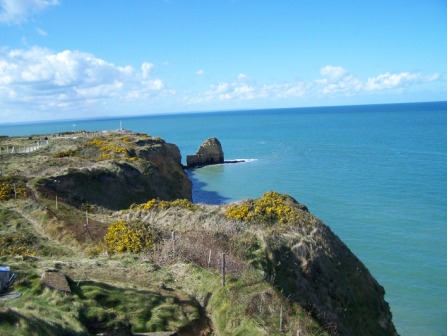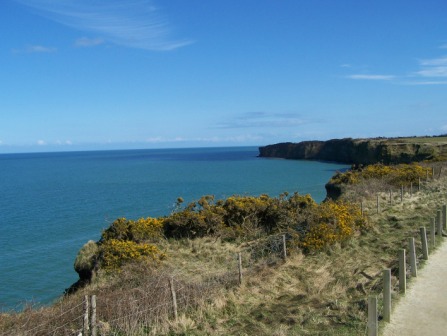 Yet again a crucial spot for the Allies - this cliff top holds heavy German defenses and must be taken to protect the landings at both Utah and Omaha beaches - both of which can be seen from here and reached with the German weaponry that is here. Both pictures above were taken from the German observation post on the cliff top.
US ships bombarded the cliff with 600 salvoes (which is just a discharge of weapons) of 14 inch shells, but it was not enough to take out the German installations...
The 2nd Battalion of specially trained US Rangers was able to capture the cliff top by assault at dawn on June 6th. They scaled the 100 foot high cliffs with ropes and extendable ladders, losing 135 out of 225 Rangers who went on the mission, and fought on to allow the 116th Regiment of the US Infantry to come in, along with their tanks, to finally subdue the Germans.
A quote from the movie "The Longest Day" and from several other sources (although I have not been able to find out if it is really true or not) - "Three old women with brooms could stop the Rangers scaling that cliff!" is said to have been stated by one of the officers approaching the cliffs by sea. The Rangers faced a barrage of shells and grenades as they tried to climb the cliff faces, as well as having their ropes cut by the Germans. I cannot imagine the courage it took to jump out of that small boat and start that climb....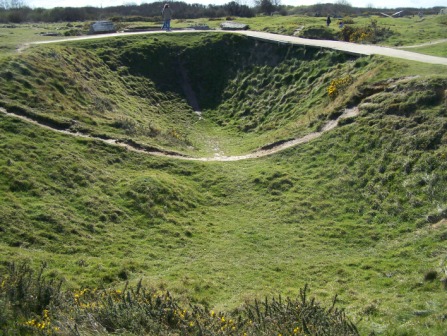 The whole cliff top is covered with the large craters from the shelling from the ships.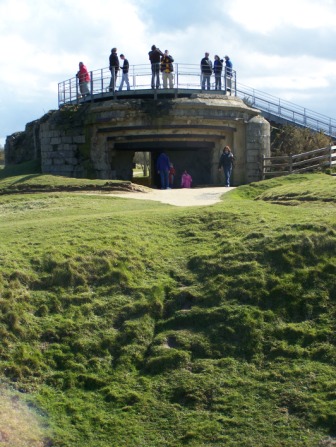 One of the bunkers still intact - it's amazing that any survived.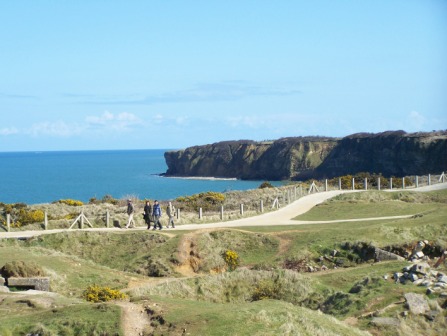 You can see the craters everywhere - and the thought of trying to climb that cliff face is daunting!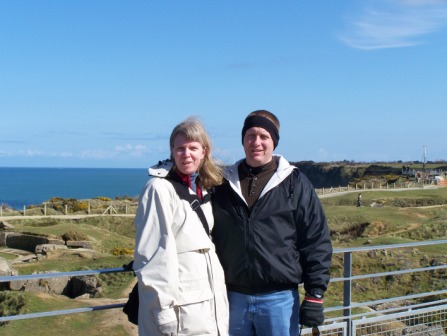 Sonya and Curt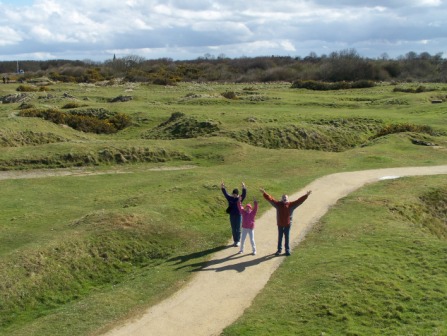 Amanda, Casey, and Alex - V for Victory!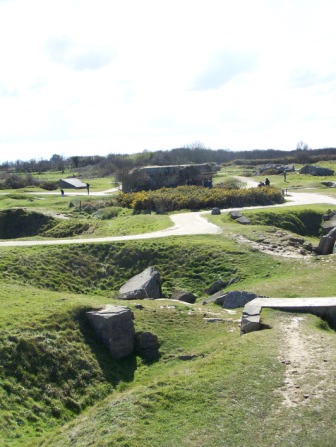 This is one of the spots we stopped at where it remains mostly the same as it was during the battles, a spot that really takes you there and makes you think about what the soldiers were going through to protect our freedoms...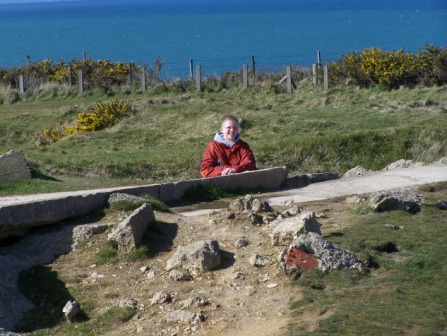 Alex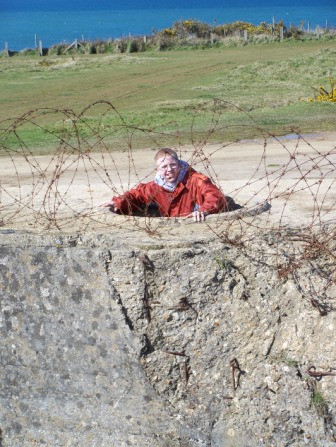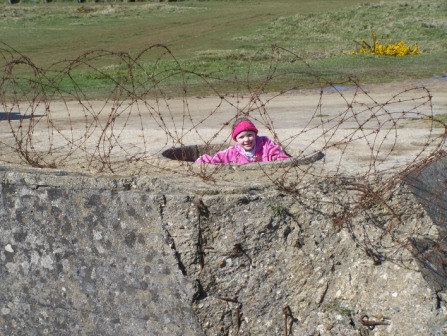 Casey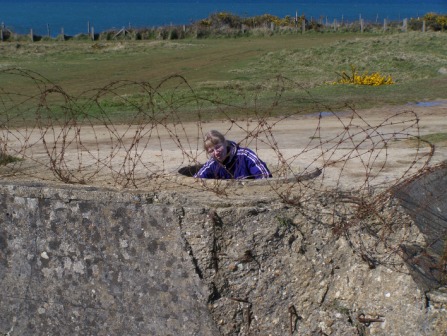 Amanda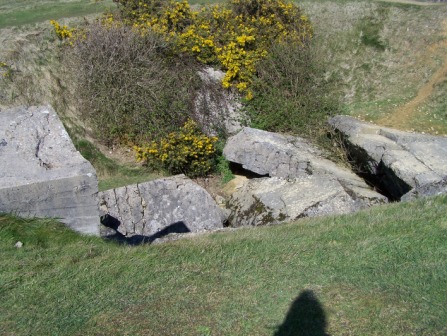 A bombed out German bunker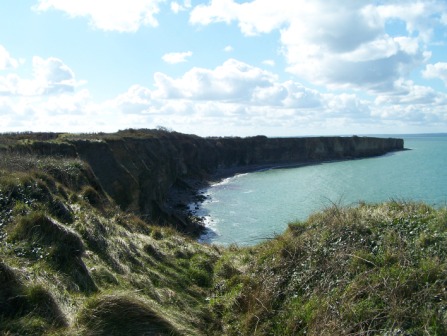 Just look at what they had to climb up...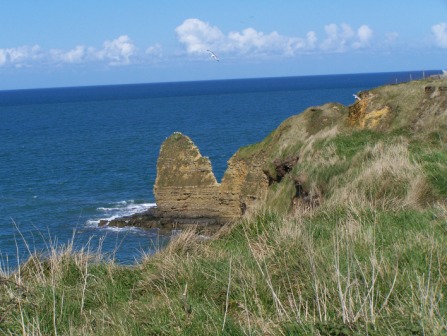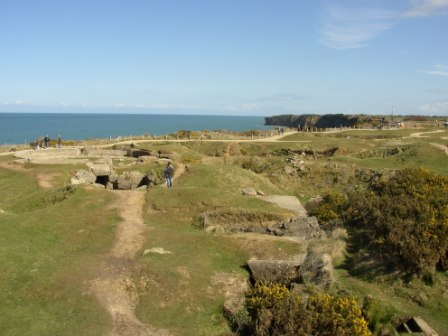 The number of bunkers located here is so high - as is the number of craters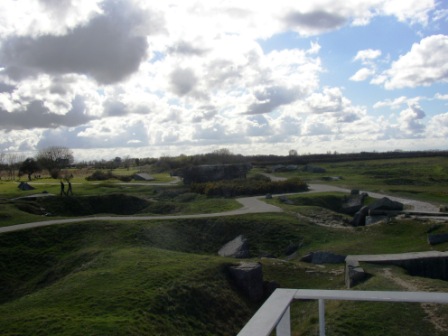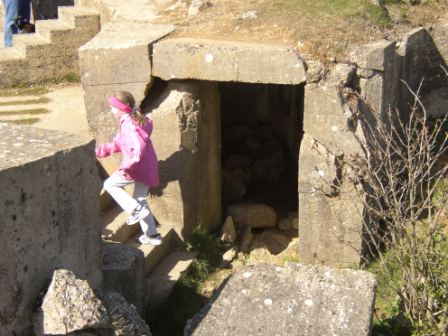 Casey comes out of a bunker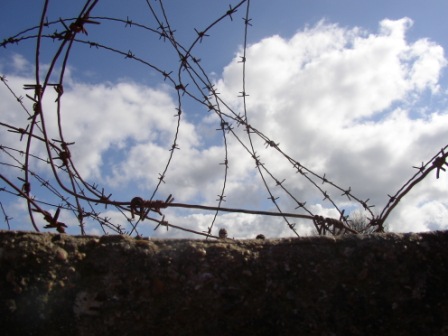 What an amazing feat by an impressive group of young men...