Angoville-au-Plain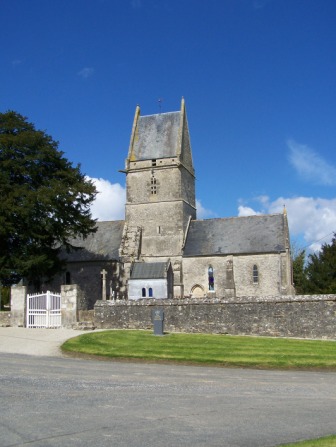 This little town - and I mean little! - sits a few kilometers inland from Utah Beach and a bit nearer to the swamps just south of there. It is high on a hill overlooking the area and we would guess it at having less than 50 residents.
This 12th century church is special because two American medics used it as a field hospital - for 72 hours on June 6th and 7th, these two men (Bob Wright and Kenneth Moore) treated anyone who came no matter which side they were on and ended up helping over 80 people on the pews of the church.
We were not able to get inside the church when we stopped, but we heard that the town's people have left some things as they were after those 2 days - chunks of plaster are missing from the ceiling from all the shelling that was going on and pews are stained with blood - as a reminder of what happened there during that time.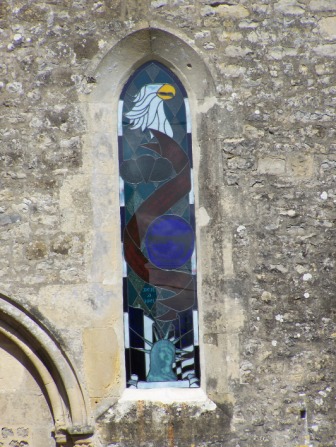 The stained glass window on the side of the church shows how the local people feel about the Allies coming in, especially the Americans!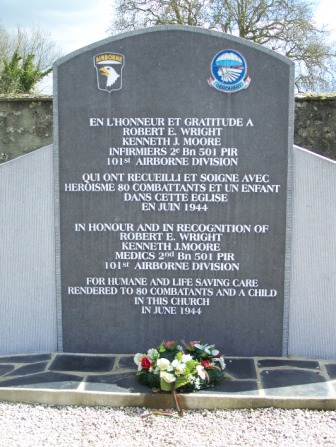 Across the street from the church are several markers commemorating the events of Angoville-au-Plain.