Port-en-Bessin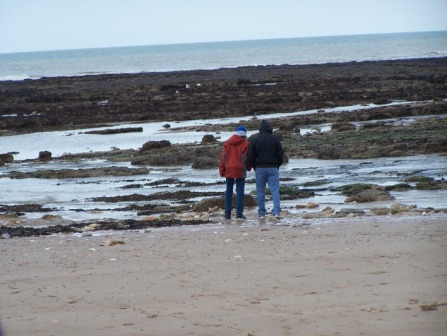 Alex and Curt walk on the beach at Port-en-Bessin
Here's some clever naming help for you - Bessin is a region of Normandy. Port-en-Bessin is a town in Bessin region. Here's the clever part Port-en-Bessin literally means port in Bessin, so you may have figured out that this is a port area! It's a little town that has grown up around the port as well, but it is still just called "port in Bessin" - we heard they even call it just "Port" for short...
Anyway, it was a cute little town that was not too far from our hotel, so we tried to go to dinner there twice, but the restaurants were never open....
This beach was covered in scallop shells. That was one fascinating thing about the beaches - each one had a distinctive type of shell or rock that washed up on it and the next one down the road would have a different kind.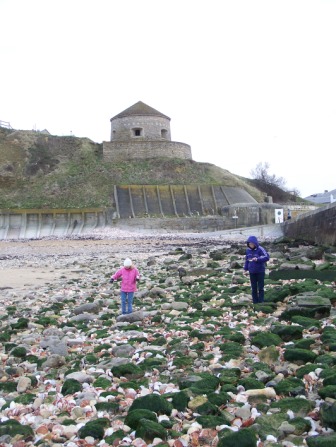 Casey and Amanda looking for pretty scallop shells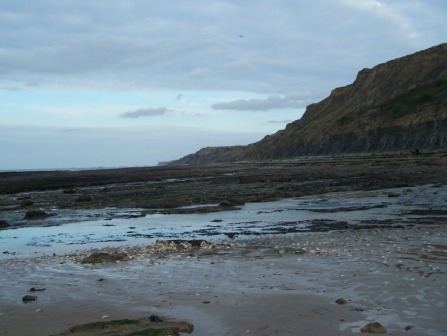 Port-en-Bessin is the joining point between Gold Beach (British) and Omaha Beach (US). By the 7th of June, the British had taken their side of the port and on the 8th they liberated the town and hooked up with the American troops on the other side. You can see from the pictures that the land by the beaches is not something that will be easy for the Allies to "take" as they come in off their landing craft...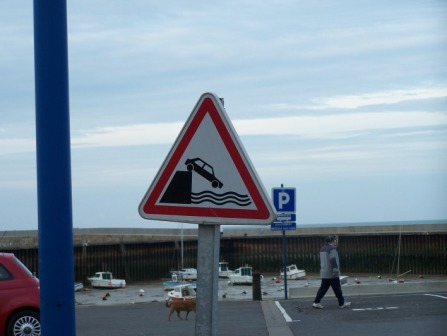 We really liked this little sign letting us know to be careful to make sure the bridge was closed before driving over it! Notice the boats in the background - they are sitting on the bottom of a lock! The sea is out beyond them and there is another lock just inland full of water and more boats. Go figure...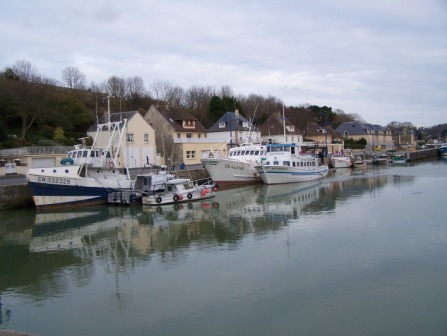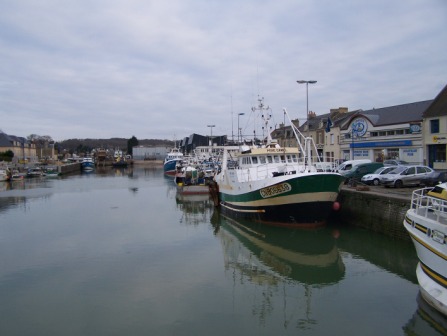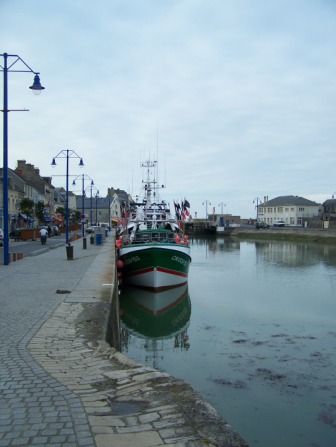 Here are the boats in the water filled lock. There were boat owners and workers taking care of them and getting them ready. Little shops and restaurants line the side of the Port.
Very cute little town - we enjoyed our walks through it very much!