Lake Tahoe, California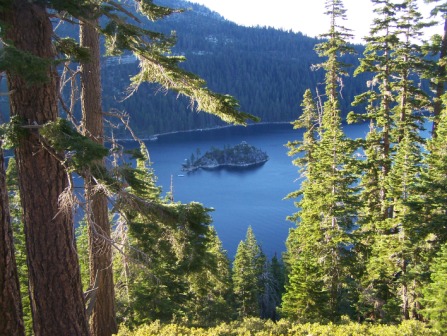 Curt and Sonya took a week, left the kids with Grandpa and Grandma, and went to California!
Lake Tahoe was our first destination - Curt's brother Scott and his wife Pam met us at the Reno airport and we all drove over to Lake Tahoe together for the weekend. The plan - golf, massages, hiking, relaxing, and eating!
Our first afternoon there, we drove around beautiful Lake Tahoe and took in the sites.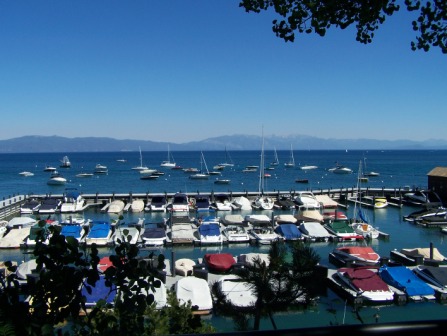 We ate a very late lunch in a restaurant overlooking this marina.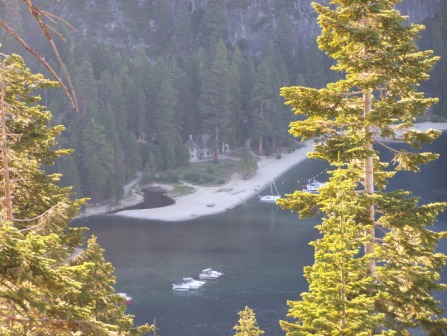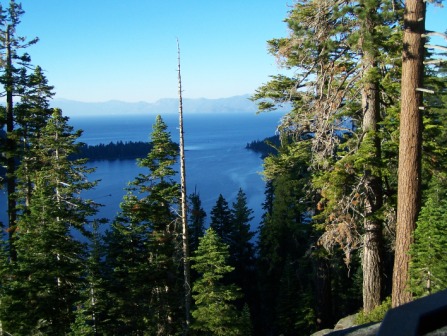 A sign here let us know that if Lake Tahoe were to be emptied out it would cover all of California in 18 inches of water. It is so big and deep!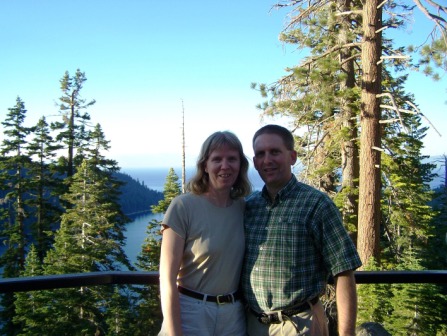 Sonya and Curt
We didn't get a picture of Scott and Pam together....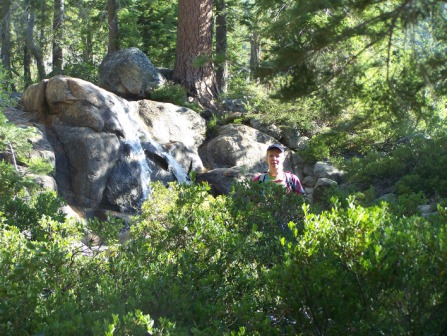 Sonya and Pam took a hike while the guys went golfing.
Self portraits are always so nice, aren't they??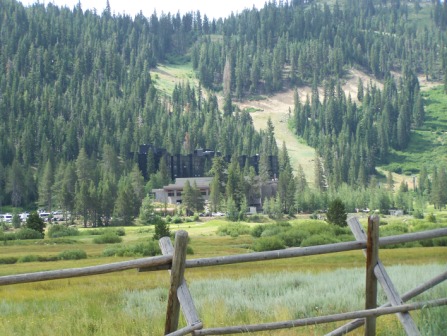 The next day Sonya and Pam went walking again while Curt and Scott went golfing again - see a theme developing??!! The above picture shows our hotel - Squaw Creek Resort - from across the valley.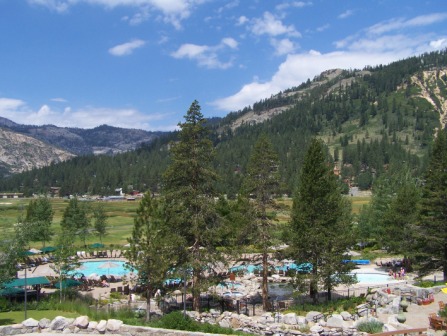 This is from our hotel, looking out over it's pools and golf course - we spent an afternoon sitting by the pool, talking and reading and relaxing! What a great weekend!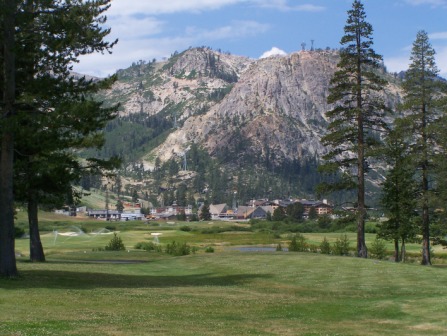 The golf course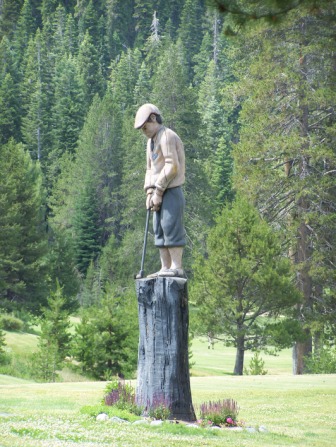 Then it was Sunday and Scott and Pam had to go back home. Sonya and Curt headed to another great spot in California....